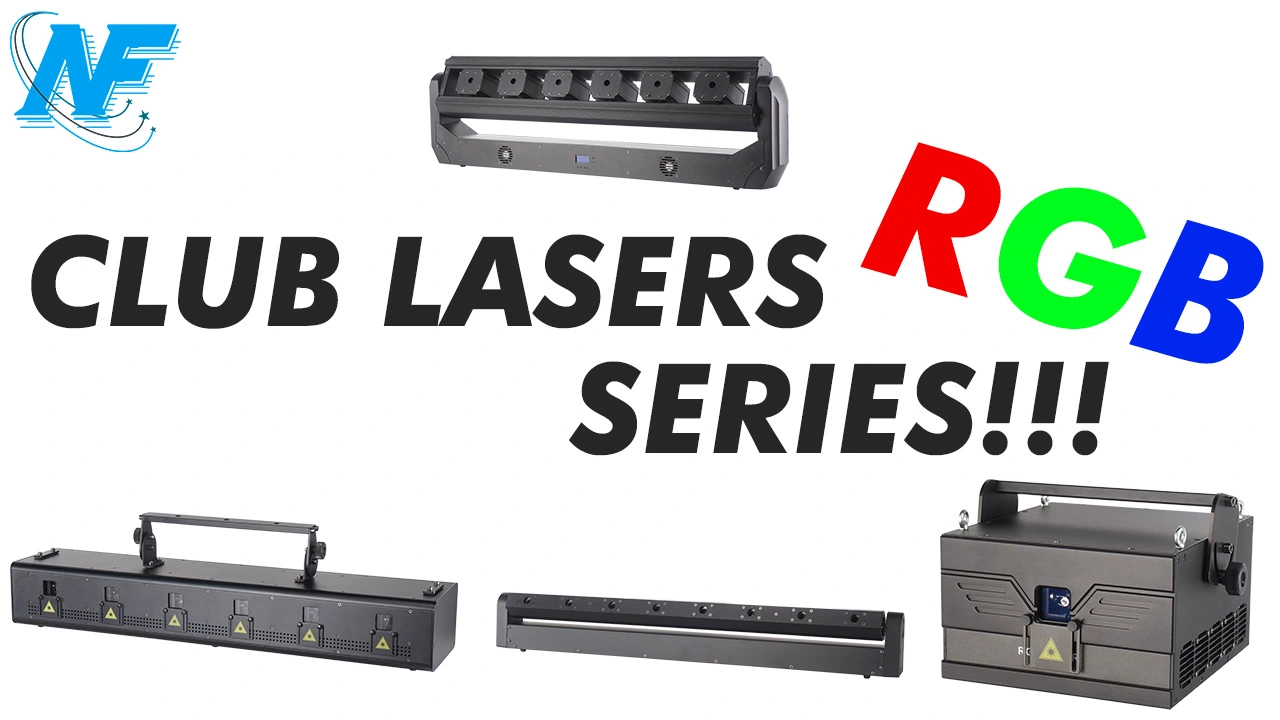 Lasers Light Show Projectors For
Nightclubs, DJs And Special Effects!
Nightclub Lasers and or laser light show projectors produce amazing and incredible laser light displays over the crowds at nightclub, discos or concerts by blasting laser beams all over the top of the dance floor Club lasers are available is many power factors, and the more power have the better the laser light show and aerial laser beam specail effects.
Aerial laser are laser projectors designed with a slightly slower scan rate, this will allow the laser beams to be seen in the mid air and wow the crown with laser beam effects like liquid sky, lassoes and star wars fan type laser beams.
Graphic or animation laser projectors utilize a faster optic scan rate allowing for smoother animations, text, logos and graphics, however there aerial laser effects and a little weaker, both aerial and graphic laser can to both aerial and graphics, just they are designed and tuned to do one or the other a little better.