Description
Specs
Faq
Reviews
Red Laser
R638nm 100mw*2
/
Green Laser
G532nm 50mw
/
Blue Laser
B450nm 100mw
/
RGB Hypnotic Aurora lasers lights, Red-green blue full color.
This is mini RGB aurora lasers lights, healthy for a small area when in a darkish area use it, it will vibrant enough, however below the light, it will have an effect on displaying effect. Mixed different impact mild the usage of will extra beautiful.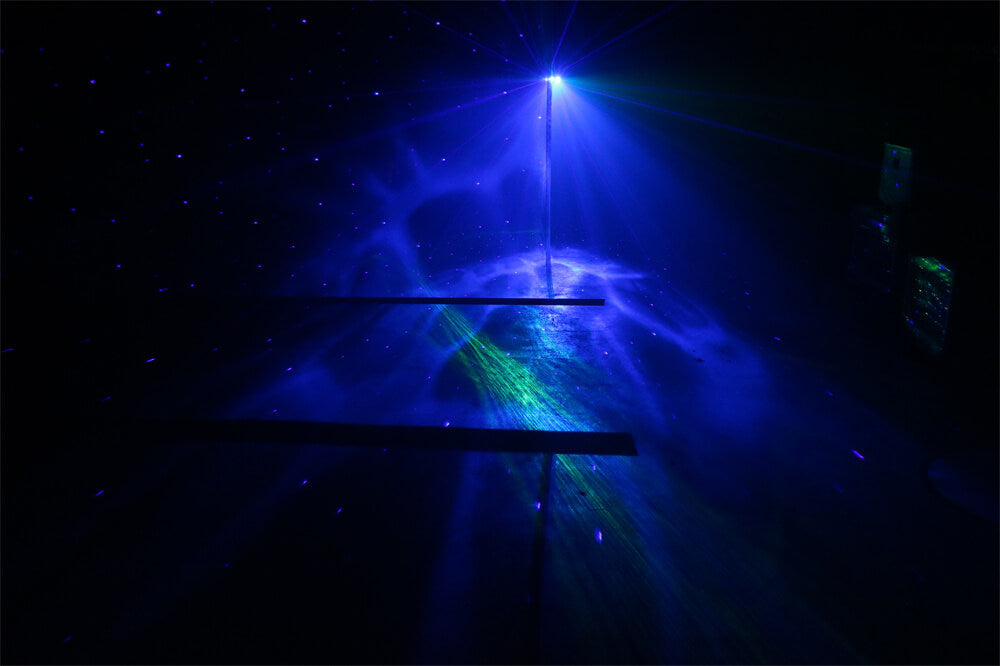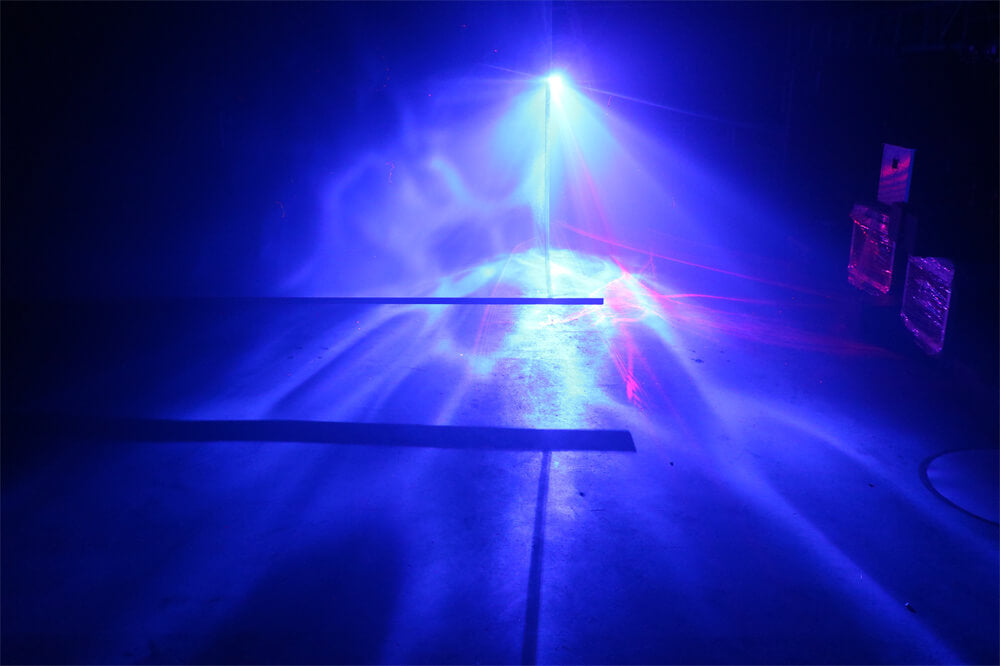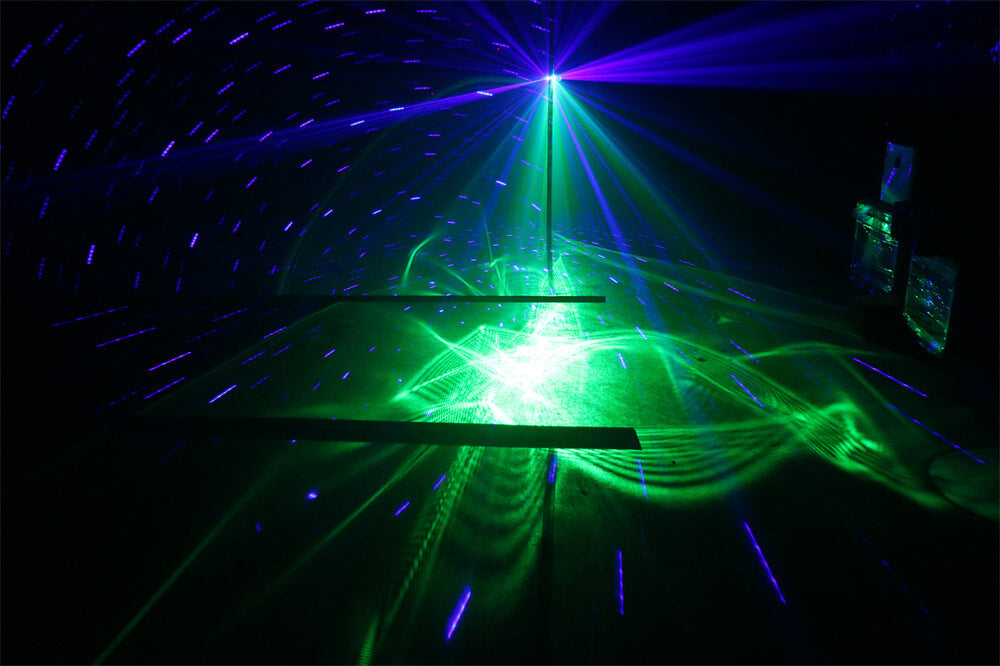 Fantasy Starry Sky + RGB Aurora Laser Star Projector Effect.
DIY Different Stage Lights Set Will Get Different Wonderful Effect This is an actual impact taken with two distinctive lights, RGB full shade led aurora with inexperienced laser famous person impact + RGB laser aurora effect. It is stunning to enhance your domestic celling wall, etc. place.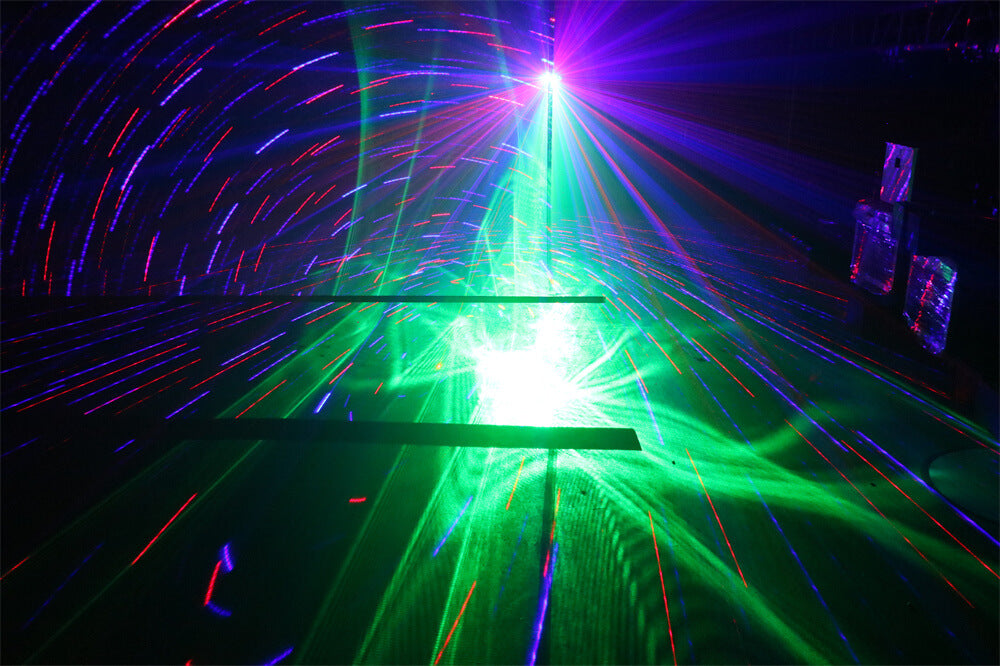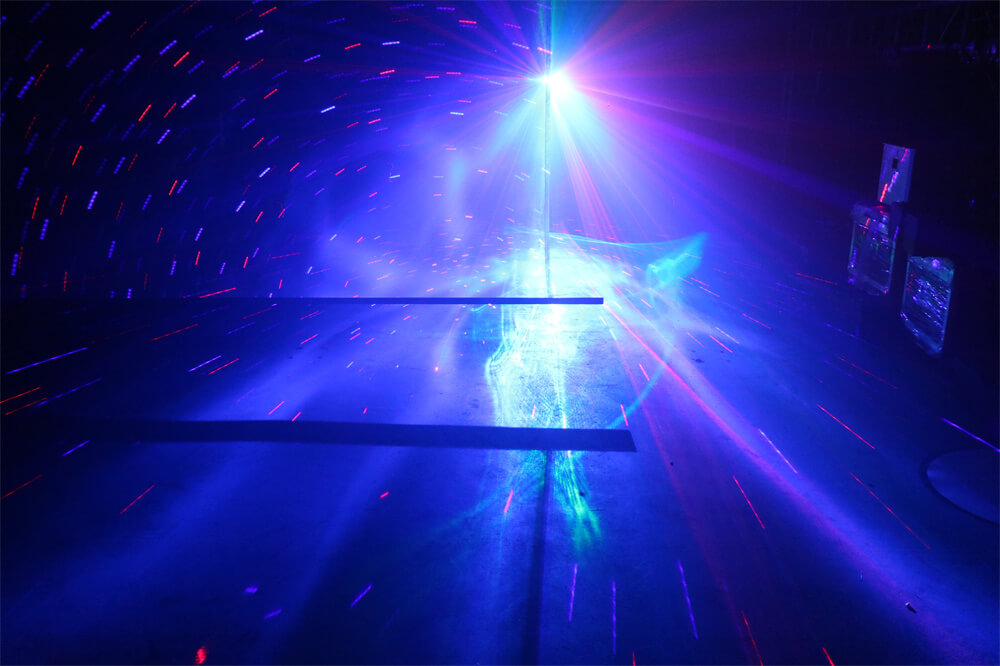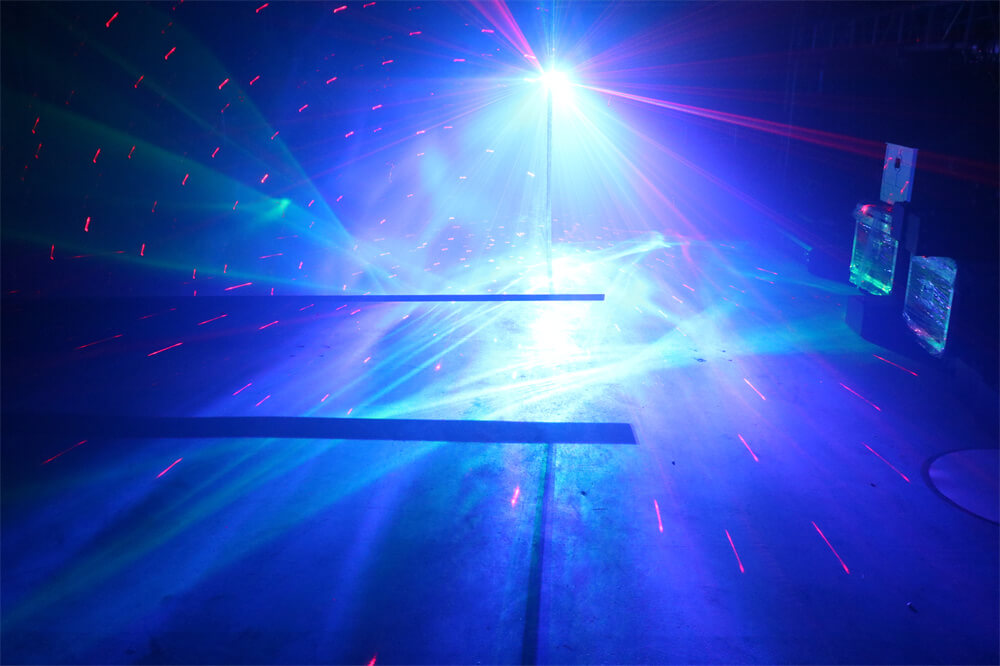 Working voltage
AC90V~240V, 50Hz/60Hz
Laser power
R638nm 100mw*2, G532nm 50mw, B450nm 100mw
Signal connection
signal input line/output line
Control channel
7 DMX-512 signal channels
Control mode
DMX-512 signal control, voice control, self-propelled and master-slave mode
Cooling system
silent fan forced cooling system
Does the flashing feature flip off? One reviewer says it continually flashes. This kind of laser mustn't even have a flashing option.
Now we have upgraded the program, no flash and pass extra smoothly, and can hold static. I have taken the actual video by using my phone, you can see the effect, auto mode, and use far off manage it.
What is the minimum variance for these stage lights to seem good? I'm questioning the usage of it in a minivan pointing it up at the ceiling. Is it excellent at the brief range?
In fact, it can be undertaken for a very brief distance, so the mini vary over 1 meter(about three 5feet) is ok.
Can the machine be set for a regular sluggish pace change?
Yes, the far-flung manager can regulate the step motor and rotation speed. And it has a static key too ( rotate will stop, however, the coloration will exchange.
Do you want a fog computing device to useful resource with this product or can you use it as is?
You can use a fog desktop or no use, if no fog effect, it simply indicates the pattern, with no lay line effect, Just like the list effect.
Does it come with superstar impact or aurora only?