Description
Specs
Faq
Reviews
Party Favor LED Light Source
4pcs 3W LED + 20W integrated white beads. Bead color: magic ball: red, green, blue, yellow; strobe: white.Laser color: RB or RG. Our Z-1516 party laser light Laser wavelength: 532 nm green, 650 nm red and 450 nm blue.
Dazzling Displays
Newfeel Z-1516 party laser spotlight - Dazzling displays of thousands of multi-colored beams burst from this compact high-powered LED effect light.
2 Quad-Color LEDs (RGBW & CMYO)
Newfeel Z-1516 calming light features an innovative grouping of 2 quad-color LEDs (RGBW & CMYO) to produce unique color combinations and continuous motor rotation produces dynamic effects not capable on other fixtures.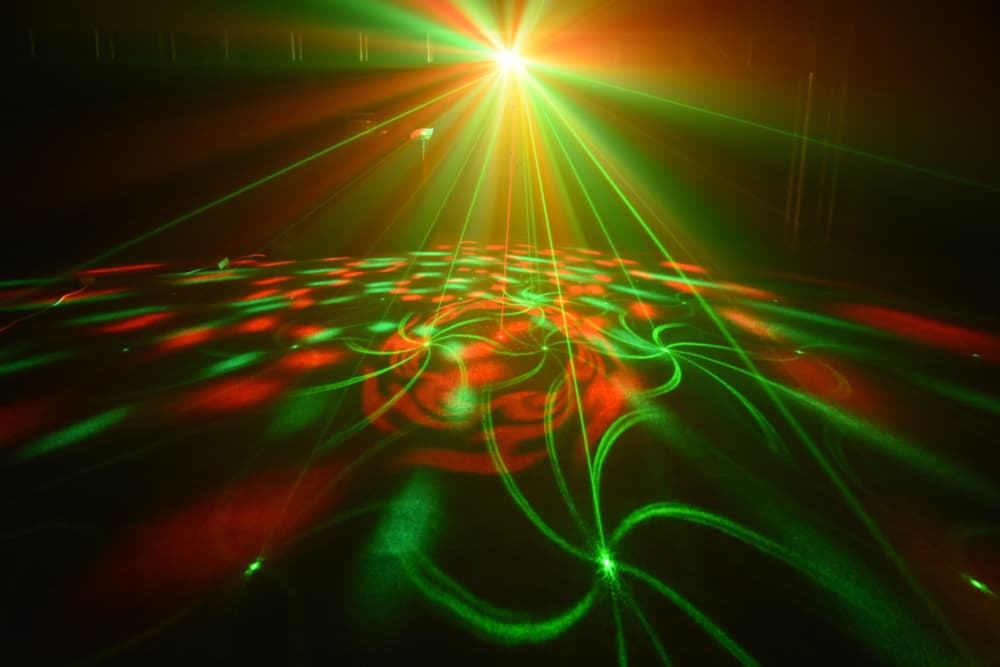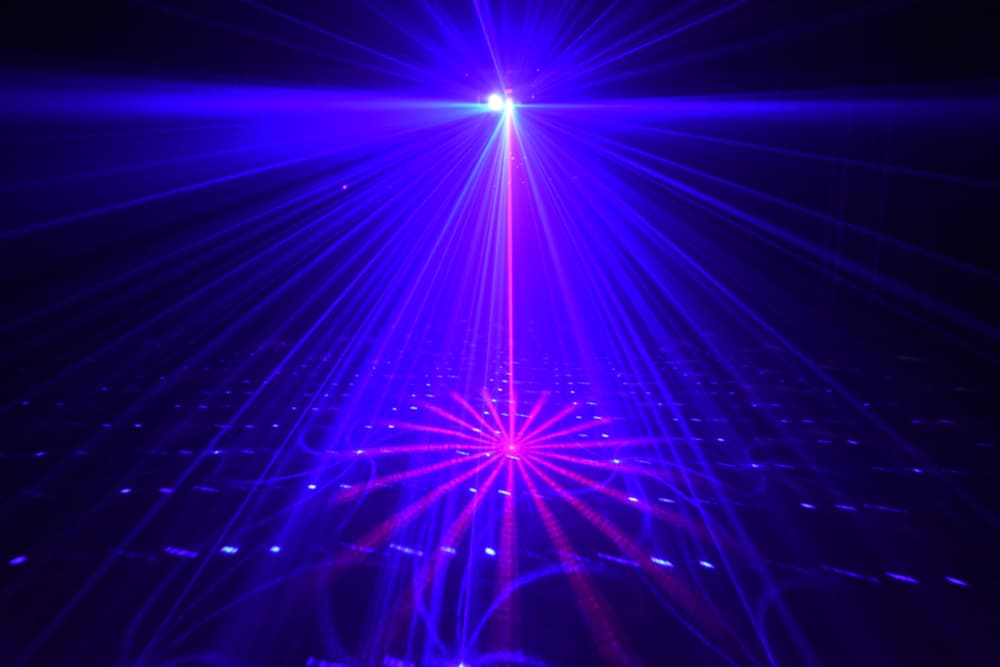 Lighting For The Game Room
Newfeel Z-1516 lighting for the game room has adjustable motor speed and rotation to ensure the light matches the environment and its digital display allows color and rotation speed control without the need for DMX.
Awesome 4-IN-1 Derby Light
Newfeel Z-1516 RGBW 4 in 1 derby beam light is no just a simply derby effect light, it's also a multi-functional led dj light with red green pattern effect, led strobe and dynamic marquee lights. Just with one fixture light and can satisfy your stage or party with marvelous effects.
Special Pattern Effect with Strobe Light
Another special of this derby disco light is it can project variety effect, the red pattern light is 100mw and the green pattern one is 60mw while the strobe is made of 20W integrated white light. Bright and wide coverage red green patterns making your stage or party more special and romantic.
Music Sound & DMX Control
This derby beam operation mode: Auto, DMX512, Sound activated, Master/Slave control, you can freely control the lighting effects as you want or simply let it go with the beat of music.You also can use the dmx control to edit more professional effects.
Perfect Stage DJ Lighting
Easy operation with multiple modes and variety colorful lighting effects. Perfect suitable for stage or dj lighting, disco KTV room, club, bar, birthday wedding party, family gathering etc (But please note that all these awesome derby beam effect need to be "Add Smoke Environment").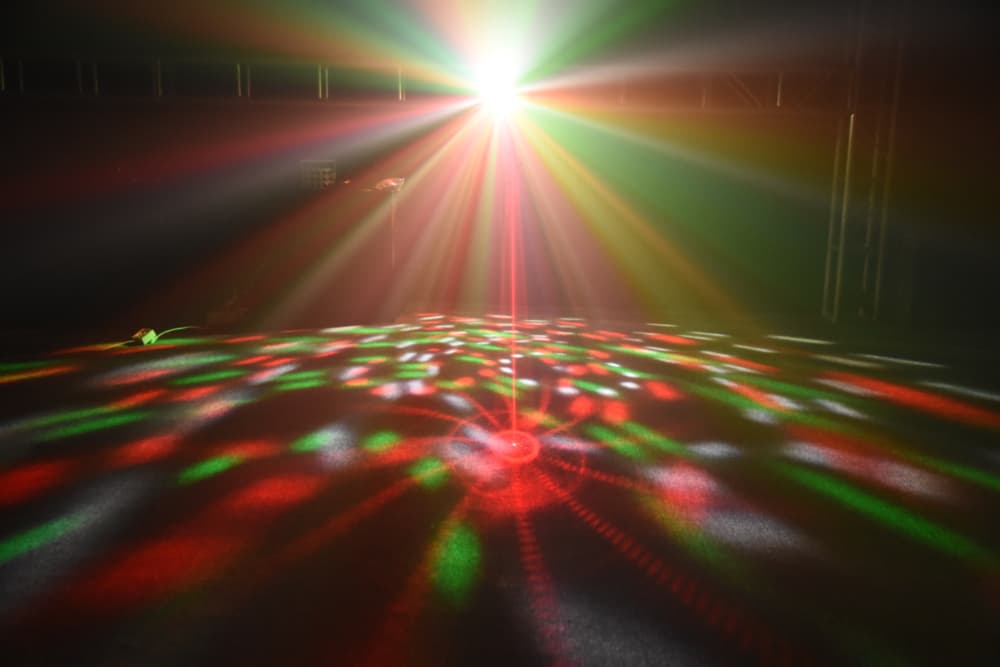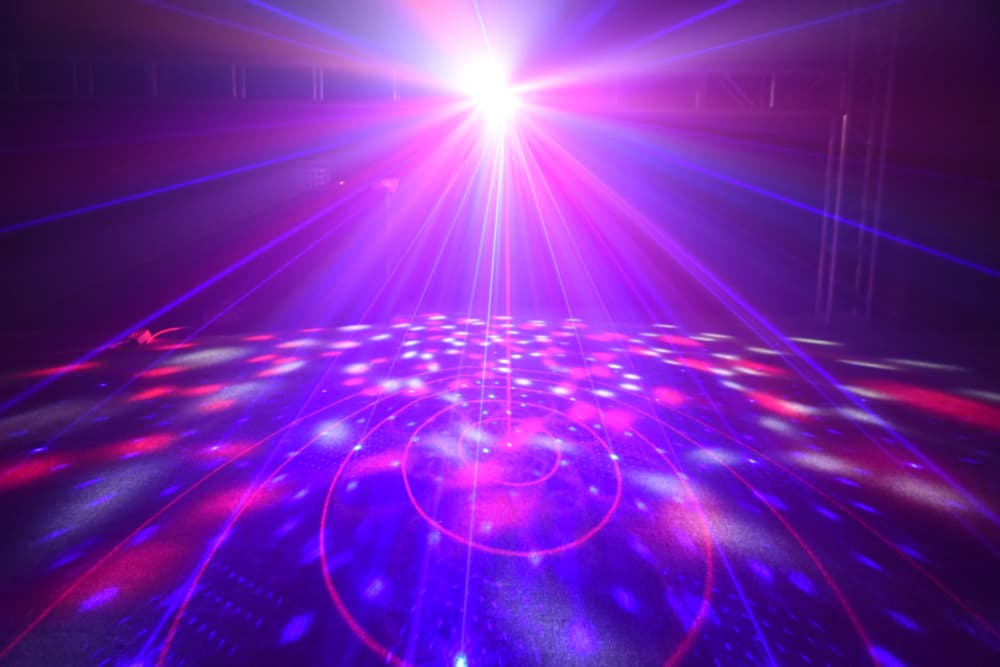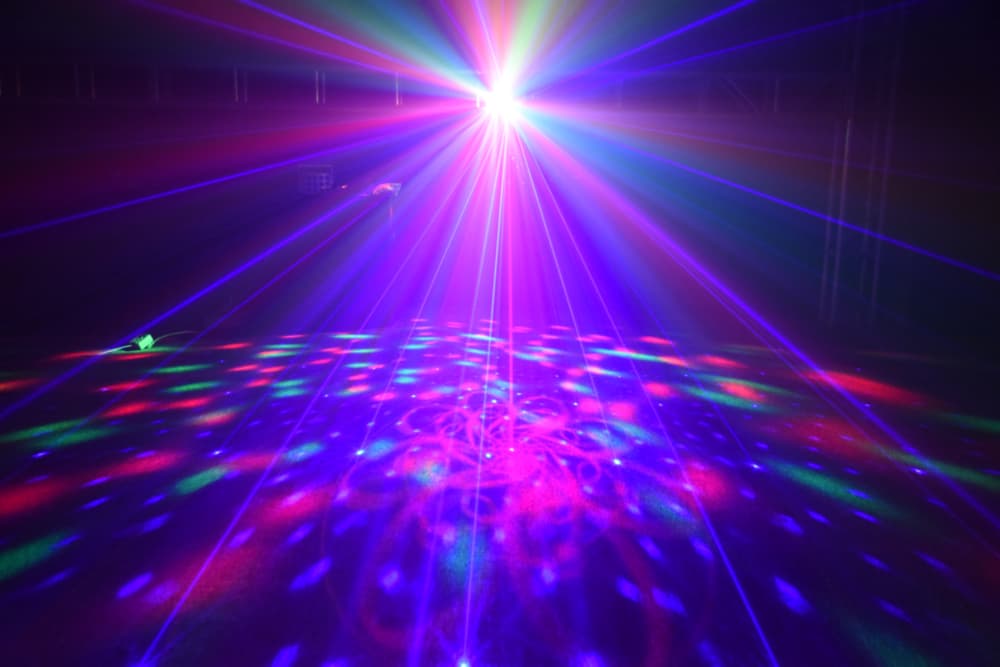 Power supply
AC100-240V 50/60Hz
LED light source
4 3W lamp beads + 20W integrated white light
Magic ball color
four colors
Laser light source
G60mw R100mw
Laser wavelength
green 520nm, red 650nm
Control mode
DMX512, voice control, self-propelled, master-slave installation mode: ceiling/plug-in
I don't have a dmx, does the Z-1516 party city strobe light have an Auto mode?
Yes. Also, it has a sound-activated mode. It has a tiny microphone on the back, so the sound level has to be pretty loud.
Where can I find an actual manual and the SSL file for use with a dmx controller?
Hello, Dear Customer, If you did not receive the channel's descriptions, Please send the email to us with your Order ID and we will send them to you, thank you.
Can I use Z-1516 outside party light on 110 volts?
Yes, you can use the DJ lights on 100-220V, it comes with a 3 Pin US power line.
Hi. Can you connect two Z-1516 disco ball party lights with dmx cable and have one in front of a speaker and one sound activated so would the second one be sound activated too?
Yes... set the one to the sound-activated mode and the other that is hooked up by DMX cable to slave mode.
Can the seller please confirm whether you can shut the strobe off and just use other functions?
In auto or sound mode, I think it cycles through all modes, including strobe.