Description
Specs
Faq
Reviews
Item No.
F4500-920A
F4500-920
F4500-930A
F4500-930
F4500-940A
F4500-940
Red Laser
R6000mw/638nm
R5500mw/635nm
R8000mw/638nm
R8000mw/635nm
R10000mw/638nm
R11000mw/635nm
Green Laser
G6000mw/520nm
G5500mw/520nm
G10000mw/520nm
G9000mw/520nm
G14000mw/520nm
G12000mw/532nm
Blue Laser
B8000nw/450nm
B9000nw/447nm
B12000nw/450nm
B13000nw/447nm
B16000nw/450nm
B17000nw/450nm
Scanning system
25kpps
25kpps(CHANGCHUN CNI)
25kpps
25kpps(CHANGCHUN CNI)
25kpps
25kpps(CHANGCHUN CNI)
Newfeel F4500 Series
The Newfeel F4500 Series Streamlight laser light combo is a full-color RGB laser lights system, with an integrated Pangolin FB4 media server and robust IP54 housing… Making it perfect for lighting designers as well as special FX companies, who want to integrate lasers, into any multimedia setup.
High Power Full Color Laser Lights
The NewFeel F4500 series is a high-power full-color laser light with a laser output of up to 40W.
Larger Reflector
To ensure that all laser beams can be fully output, we have equipped the F4500 series of laser scanning galvanometers with larger mirrors.
Larger mirrors will bring higher heat generation and overload problems.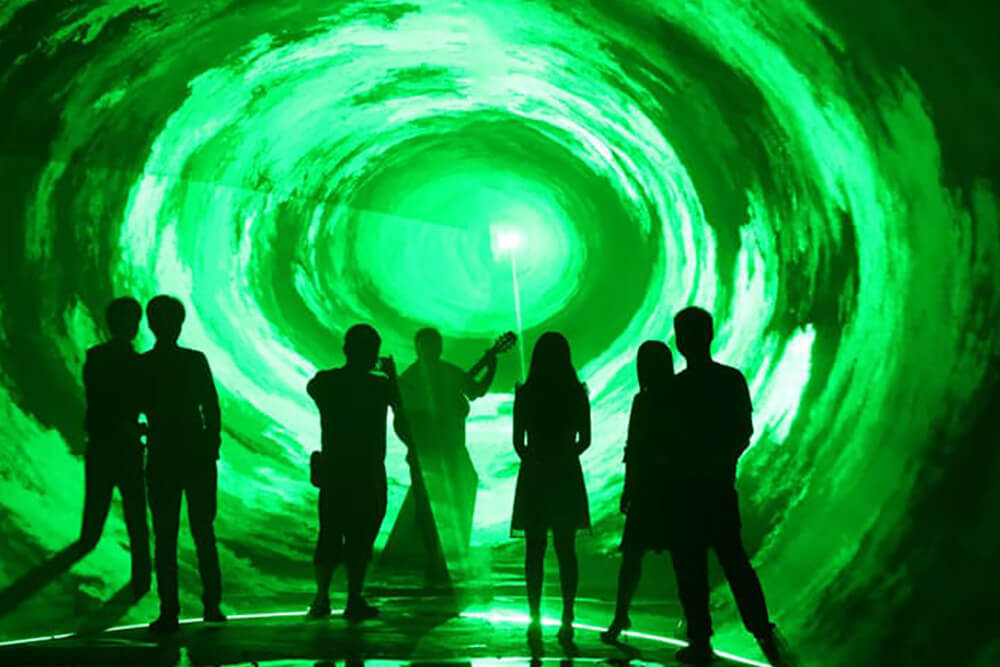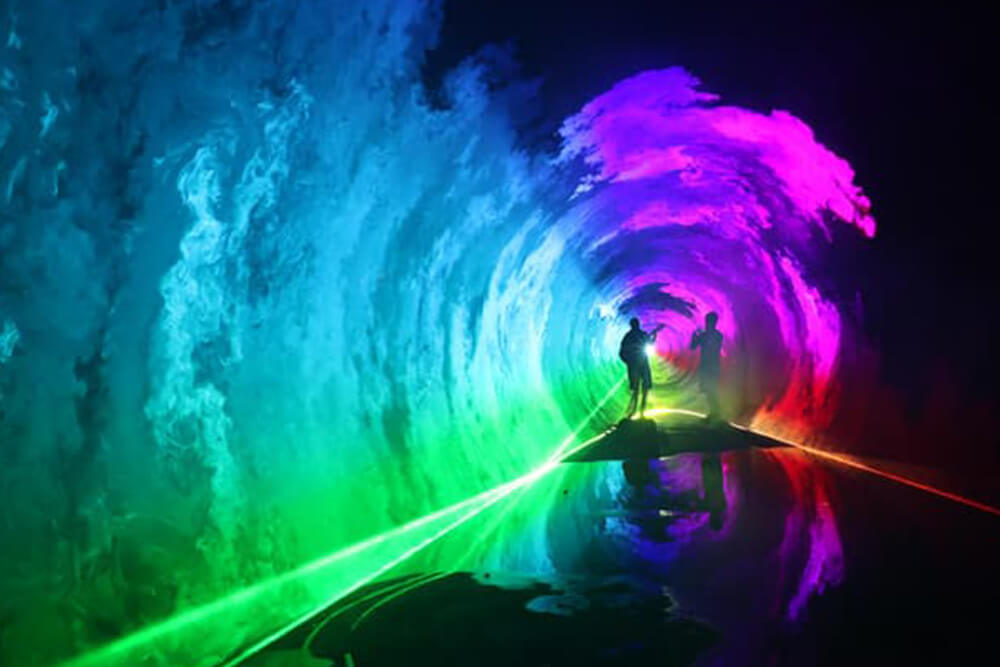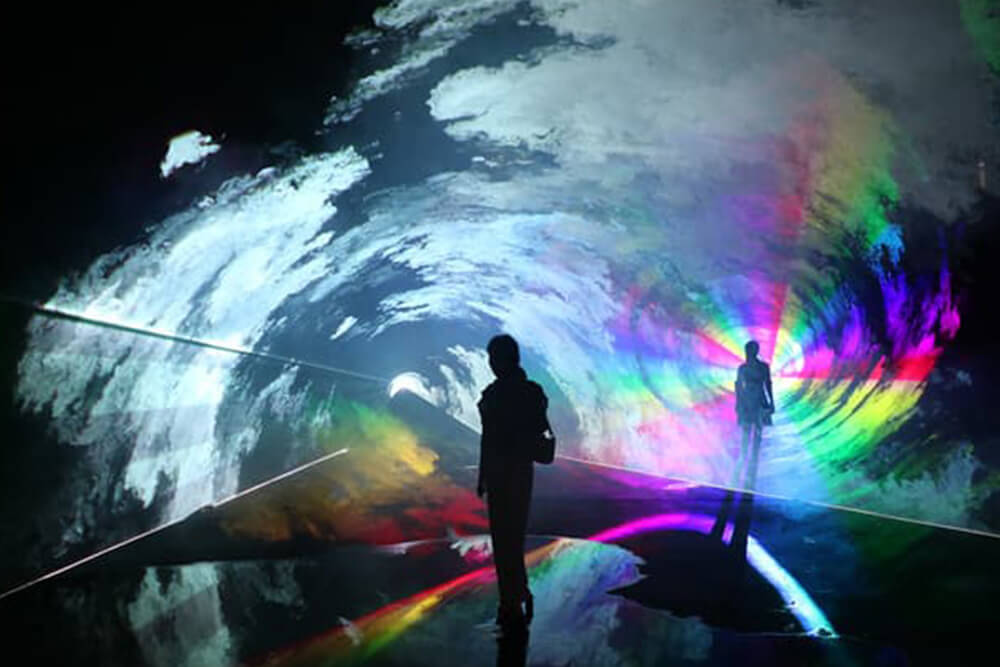 Applications
The F4500 Series laser light show near me is perfect for small, medium, and large indoor venues, as well as for use at small to medium size outdoor shows and festivals. (up to around 5,000 people incapacity).
The fixture can also be used both indoors and outdoors, for the projection of laser graphics, logos, text, and laser billboard advertisements.
Laser Light Show Management System
The reliability of laser use has always been the primary concern of New Sense Optoelectronics.
For this reason, we have specially developed a complete set of galvanometers and laser light show management systems.
The laser light show system can set the input signal to zero within 0.1 seconds of the overload of the galvanometer, and at the same time turn off the output of the laser to achieve the purpose of reliable protection.
Customers do not need to worry about the need to manually restart the system after entering the protection state, and the entire laser system will re-enter the working state after a few seconds.
This process both protects the laser device itself and ensures that the laser beam light does not become uncontrollable.
Reduce Failure Rate
Through our management system, the failure rate of laser equipment can be reduced and the maintenance cost of fixed installation equipment can be reduced.
Power supply
AC110/220V, 50-60Hz±10%
Laser modulated signal
analog or TTL modulation
Beam diameter at the aperture
max 8mm
Beam divergence
max 1.3mrad
Laser wavelength
red 638±5nm, green 520±5nm, blue 450±5nm
Scanning system
25-30KPPS high speed scanning
Control mode
international standard ILDA control /DMX512 signal control /self-walk/master-slave
Control interface
international ILDA DB25 interface, international DXM512 , can connect with American pangolin laser software and tiger, pearl, MA controller,etc.
Safety function
one beam protection, no signal to close the light, etc
Suitable places
big show,dacing hall, club, Bar and other enterntainment venues
Working environment
outdoor /indoor (-30~40 degrees)
What is the F4500 laser beam light exact beam angle on this unit?
Beam diameter at the aperture:8mm Beam divergence:1.3mrad
Can you mount F4500 sky lasers on a stand/truss?
Yes you can, comes with a 'u' bracket and two hex bolts for the base of the unit to enable it to hang from a stand. I have made a couple of stands and they work perfectly
How many dmx channels do the Newfeel F4500 festival lasers need if you are using a dmx controller?
You can choose the 6/20CH DMX controller to control them.
Are the beams flooded or in narrow spots?
They're narrow square spots. It's a pretty effective unit for the price, but definitely worth investing in a dmx controller if you don't have one already.