Description
Specs
Faq
Reviews
Item No.
F8-901A
F8-902A
F8-903A
F8-904A
F8-905A
Red Laser
R300mw/638nm
R500mw/638nm
R500mw/638nm
R1000mw/638nm
R1200mw/638nm
Green Laser
G80mw/520nm
G500mw/520nm
G800mw/520nm
G1000mw/520nm
R1200mw/638nm
Blue Laser
B800nw/450nm
B1000nw/450nm
B1500nw/450nm
B2000nw/450nm
B3000nw/450nm
Scanning system
15kpps
15kpps
15kpps
15kpps
15kpps
Newfeel F8 laser light
Imagine the visual drama of a Dual RGB FAT BEAM aerial effect laser that lets you create laser color combinations by mixing red, green, and blue laser lights. That's the power of Newfeel F8 laser-light animation.
This laser has 32 built-in patterns, including the popular "Animation Laser" effect for breathtaking visuals, which are nice for events with fog or haze.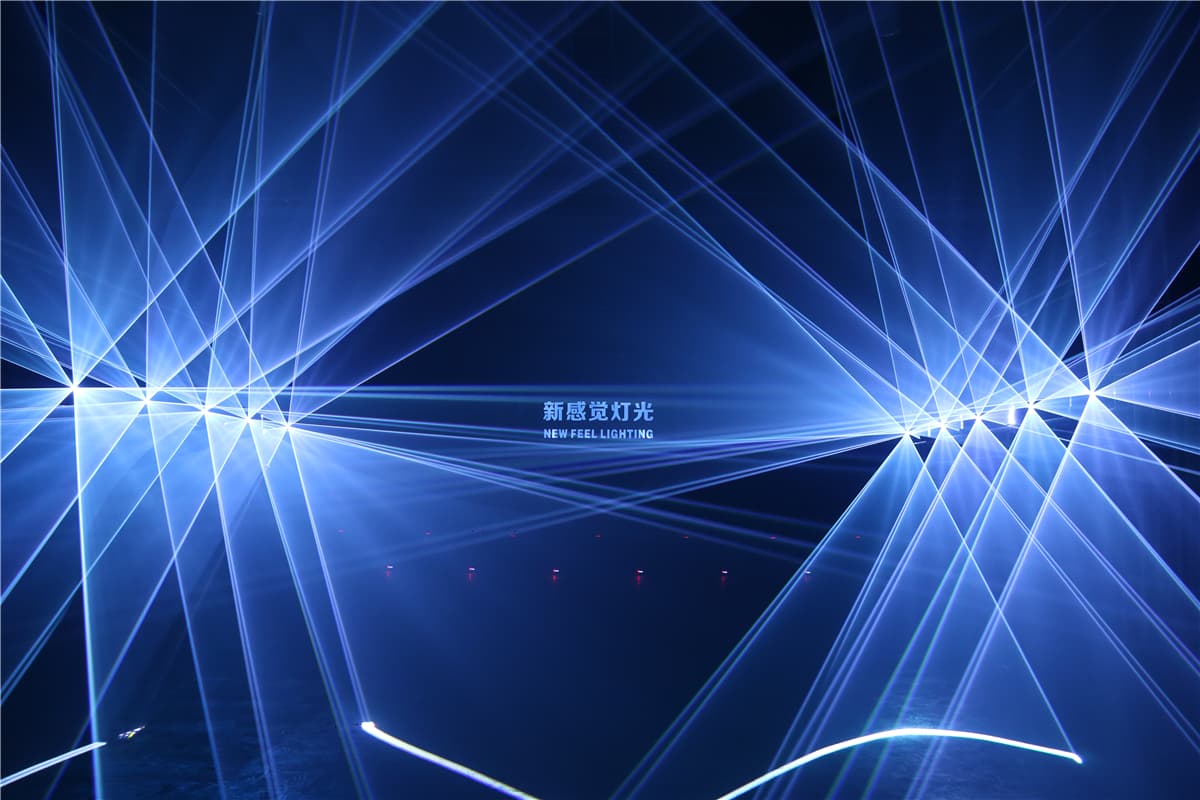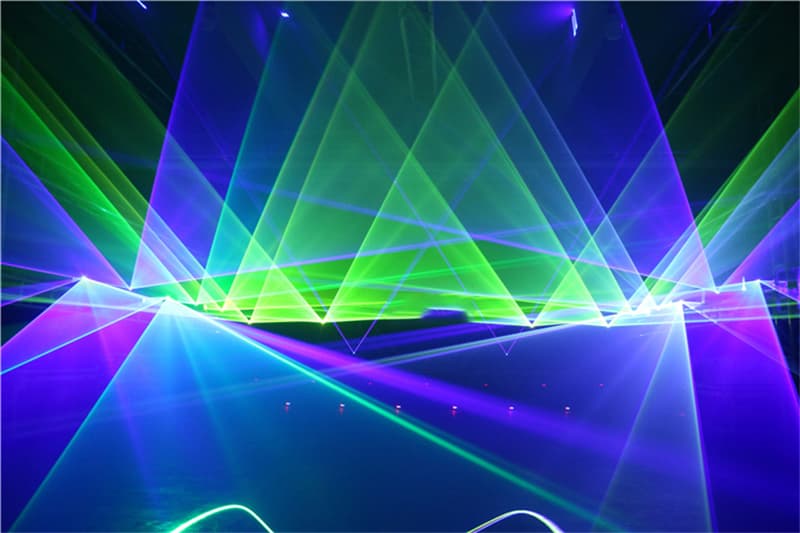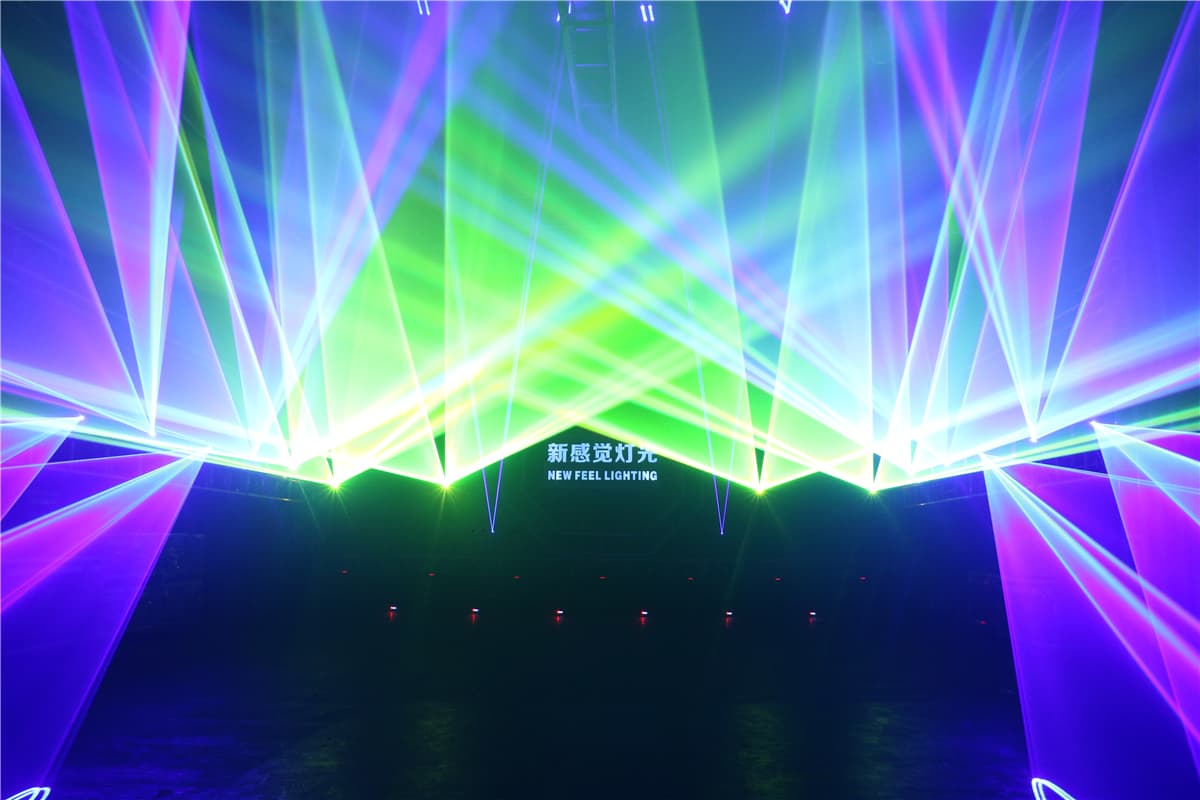 Newfeel F8 laser light
Newfeel F8 laser light systems feature a unique dual mirror output with scan/speed adjustment, so you can generate customized ever-changing laser shows using programmable pan, tilt, and zoom effects with separate X, Y, and Z rolling images.
This fixture is fully FDA compliant, variance-free, and ready to use right out of the box. Easily operate F8 laser display systems in automatic, Master/Slave, manual, or sound-activated mode.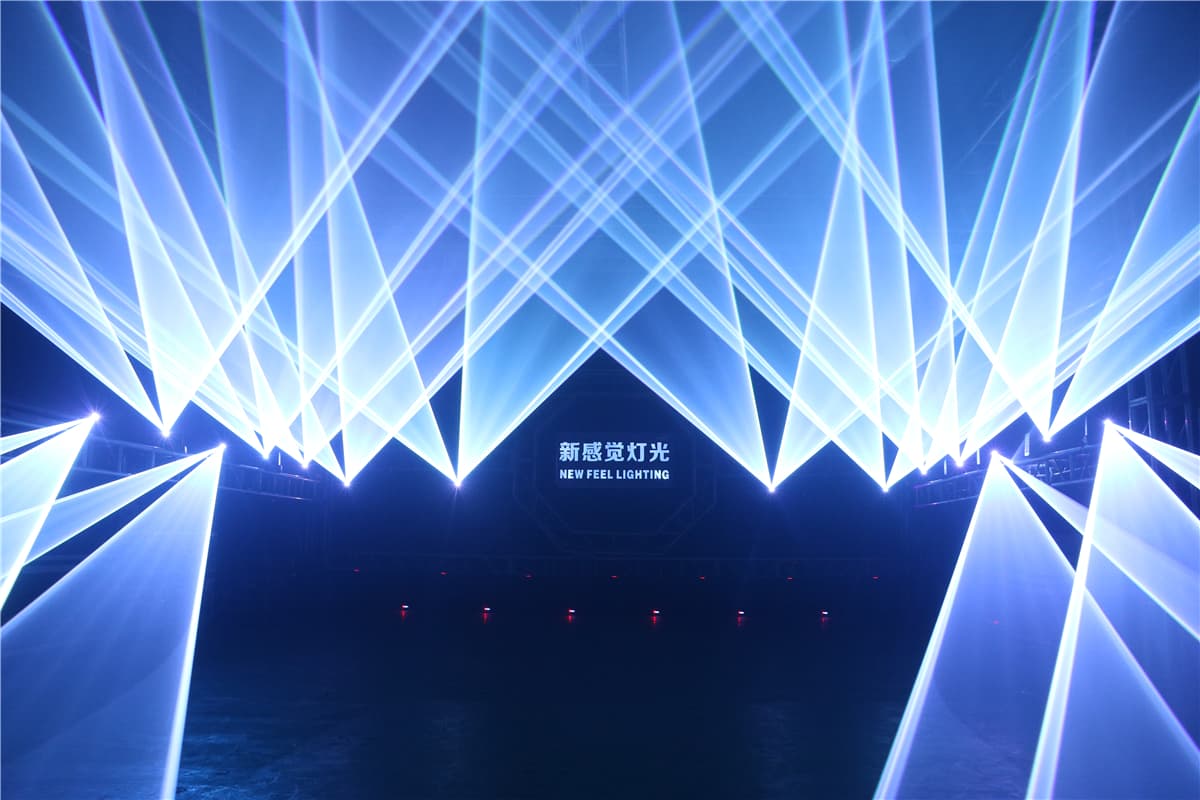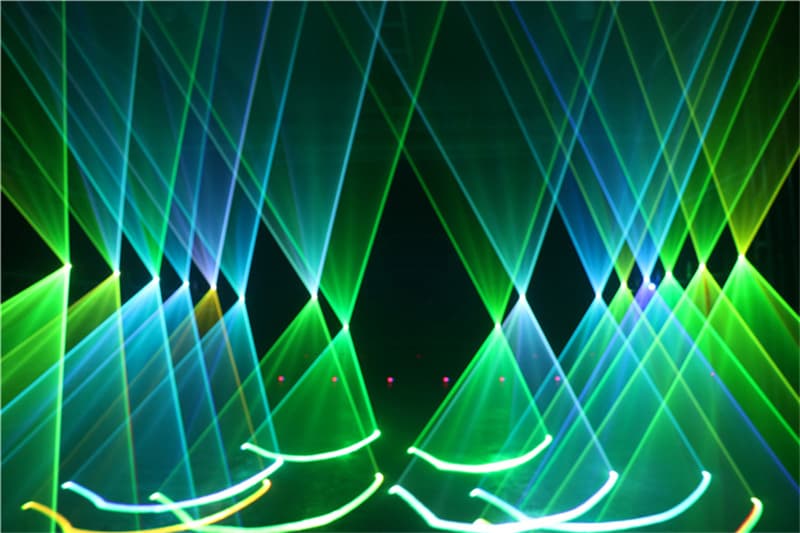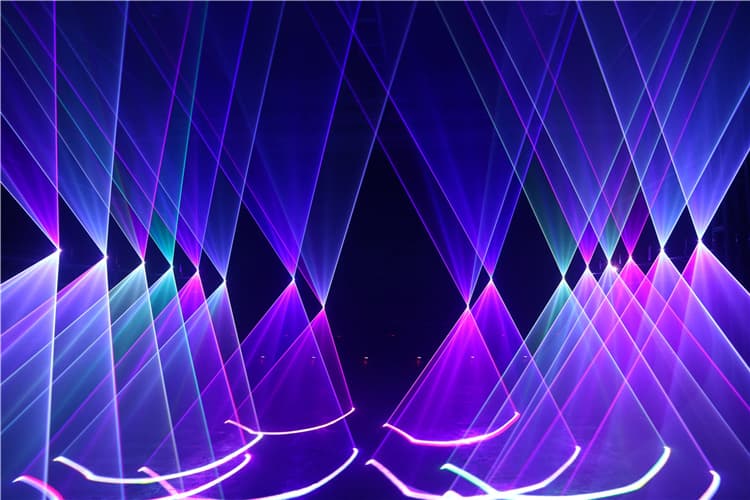 Input power
AC90-240, 50-60HZ
Laser category
pure solid-state semiconductor laser, with high stability and long life.
Laser modulation
analog modulation or TTL modulation
Laser beam divergence angle
max 1.6mm
Beam divergence
max 1.3mrad
Laser wavelength
red 635 or 638±5nm, green 532 or 520±5nm, blue 450±5nm
Galvanometer scanning system
15KPPS galvanometer
Scanning angle of galvanometer
±25°; input signal ±5V; linear distortion <2%
Laser pattern
128 patterns and animations are built-in on the motherboard.
Control mode
ILDA standard computer laser software/DMX512/sound control/self-propelled/master-slave
Control interface
International ILDA DB25 interface (for an optional function, the cost is increased by RMB50), can be connected to general laser software such as Pangolin (Pangolin), and the international general DMX512 interface.
DMX special effects
functions such as pen break, strobe, rotation, move, roll, split image, draw gradually, change color, change size, etc.
Suitable places
small and medium-sized performances, bars and other places
Working environment
indoor (minus 10 to minus 35 degrees)
Cooling system
forced cooling by fan
What material is the F8 laser screen type of stage light product case?
It is a metal case with a metal bracket.
Would Newfeel F8 DJ lighting lasers light decoration for party work outdoor?
Yes, it would, but it is not waterproof.
If I am unhappy with the F8 Halloween laser lights stage light drawing, What can I do about it?
Hi, dear. Any questions, please do not worry, please send the Email to us First by your order ID and tell us what is problem, we will do our service for you, thank you much.
Can I use the Dmx controller to make Newfeel F8 Dmx laser-led stage light 3d patterns?
On the device itself or on the DMX controller.
How to set the F8 stage lasers gaming room lights to slave mode?
The mode button on the back.
Does the F8 laser show equipment concert stage light have an SD card slot to insert ilda files? Does the device also come with an SD card to change the mode on the computer?
You can choose different items when purchasing: normal configuration/with SD card/with FB4.