Description
Specs
Faq
Reviews
2022 Newest 4-in-1 Mix Effect Sound Activated RGBWY Stage Lights With DMX512 Control.
One Stage Light Equals Four Stage Light:Beam Light,Pattern Light,Red and Green Effects Light,Strobe Light.Easy To Use,Just Plug It and Play It.The Knob Is Fixed On Both Sides Of The Handle And The Light Body Link,The Handle Can Be Adjustable, And Removed. More Easier To Control By Wireless Remote Control.
It Features High Power Effect,High Brightness and Low Power Consumption,With Cooling Fan Design,Efficient Heat Dissipation To Extended Lifespan Of The Stage Lighting. Working Mode:Auto Play, Master/Slave, Sound Activated, DMX, Remote Control, Shake Your Body and Match The Mood At Any Shows.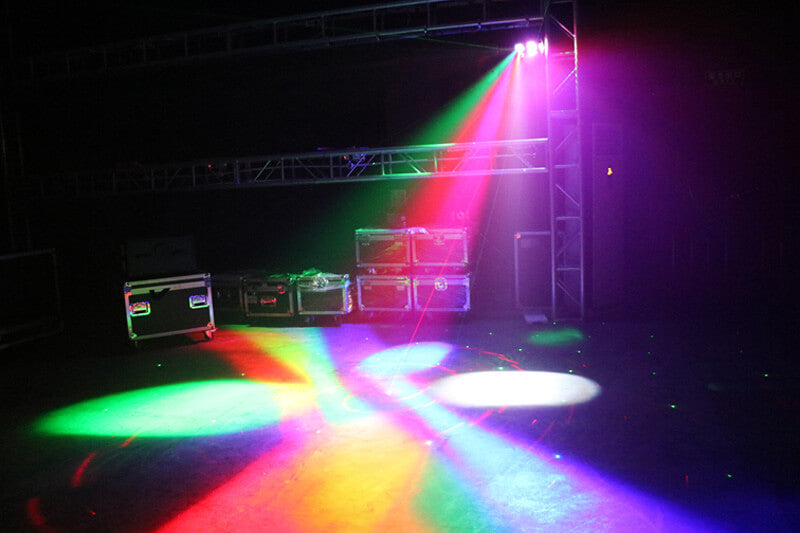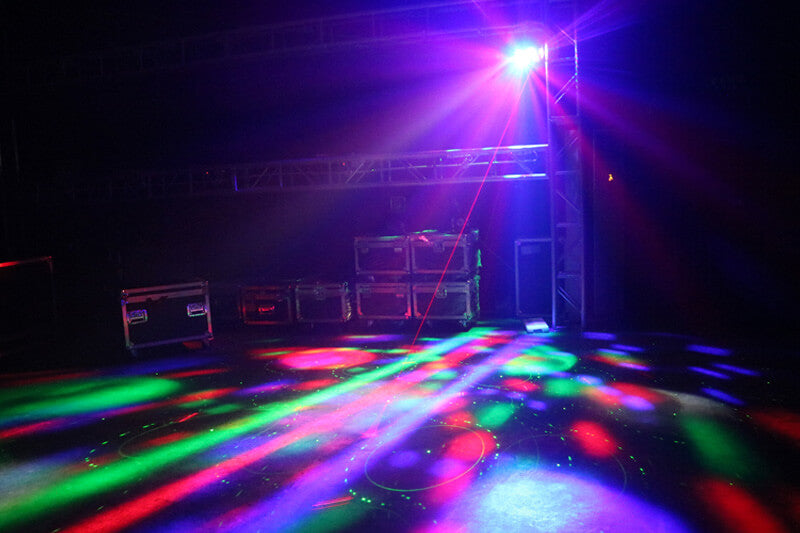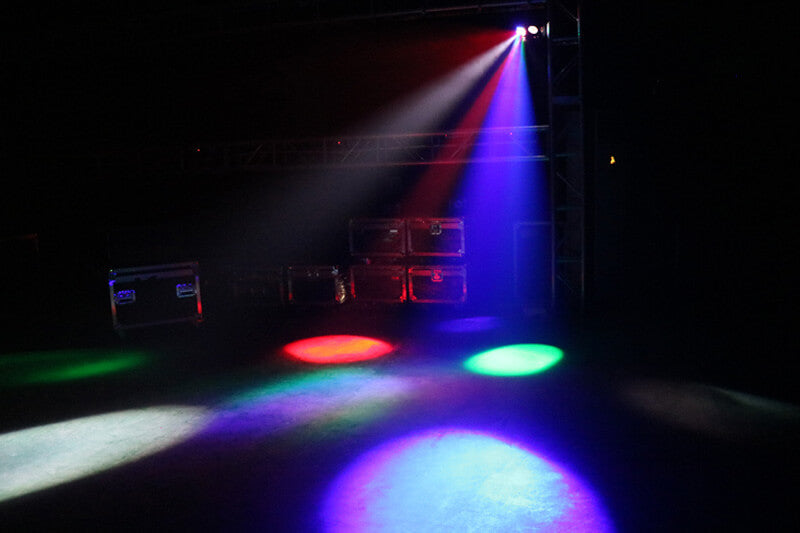 Easy to install and carry
Colorful and Beautiful Lighting Effect, Create Complex Lighting Effects for a Warm Atmosphere.Great Uplight For Karaoke ,DJ,Live Show,Xmas,Wedding, Band, Bar, Club, Family Party, Birthday, Celebration,Holiday, Shopping Center ,Shops, and Christmas.
Perfect for Newfeel DJ, Xmas,and Musical Live Show. DJ Lights combines RGB stage lights and white flash mild effects, sound activated Stage Lights lets in the colour altering in accordance to the music. Stage Lighting for Parties
A great stage lighting for all parties,such as family celebrations, friends' parties, and birthday parties.Uplighting for Wedding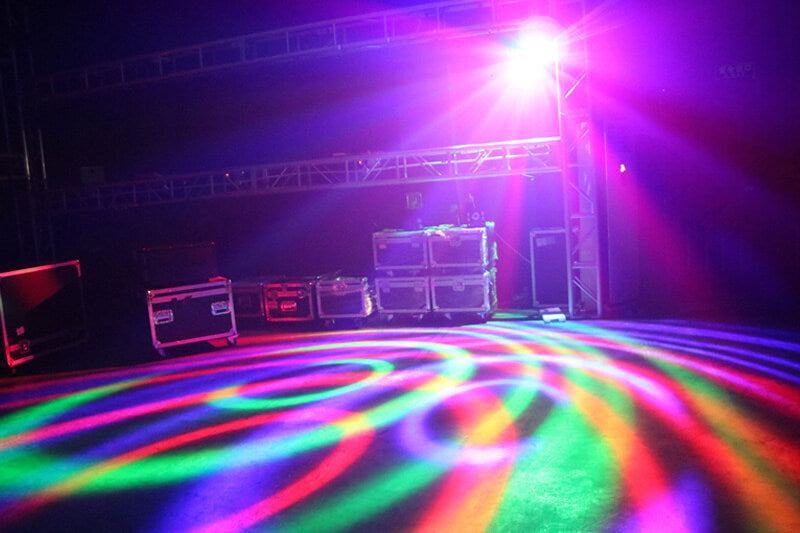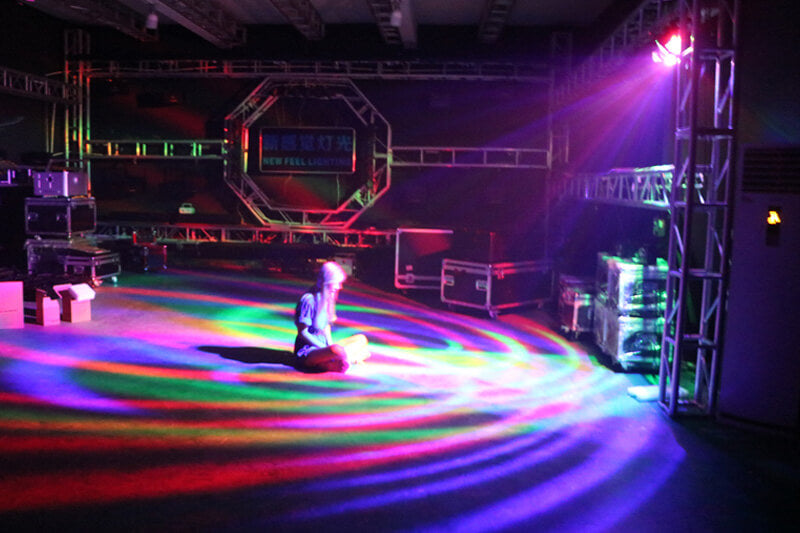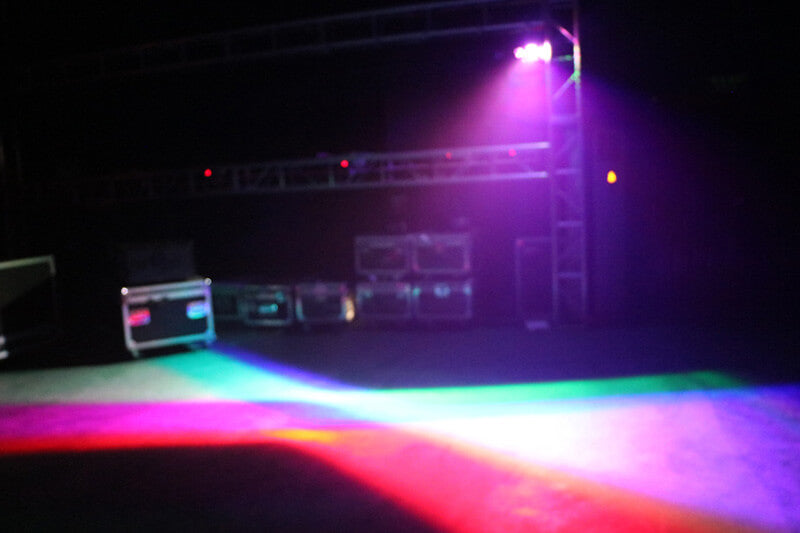 Working voltage
AC90V-245V 50/60Hz
Product power
36W (bubble 12W, line 9W, magic ball 9W, 30mW red and green laser)
Pattern parameters
4 bubbles, 3 lines, 3-color magic balls, 16 patterns of laser
Lamp bead parameters
10 3535 monochrome lamps and 30mW red and green laser
Control mode
international general DMX512, 9 channels
Working mode
DMX512, master/slave, self-propelled, voice control
Dimming method
0~100% ultra-smooth dimming
If i am unhappy with the products,when i receive the product.what can i do about it?
Hello,Dear Customer When you receive our product,if you are unsatisfied for any reasons, please do not worry,please contact us First by your order ID.
I turn it off by the remote but still the fan running, why? How to turn it off completely?
Hello,dear the fan will apply heat dissipation to the chassis when the power supply is plugged in,the fan can not be turned off by the remote.
I don't have a dmx, does this have an Auto mode?
Yes. Also, it has a sound activated mode. It has a tiny microphone on the back, so sound level has to be pretty loud.
Where can i find an actual manual and the ssl file for use with a dmx controller?
Hello,Dear Customer ,If you did not receive the channel's descriptions,Please send the Email to us by your order ID and we will send them to you, thank you.