Description
Specs
Faq
Reviews
Newfeel 2022 Latest X-in-1 Binary Star Effect Sound Activated Stage Lights With Remote Control.One Stage Light Equals Five Stage Lights:Red Pattern Light, Blue Pattern Light, Red Effect Light, Green Effect Light and White Strobe Light.
High Quality Materials:Advanced aluminum alloy shell,easy installation,easy operation,high power pattern lights,effect lights and bright strobe lights.The service life is 60000 hours.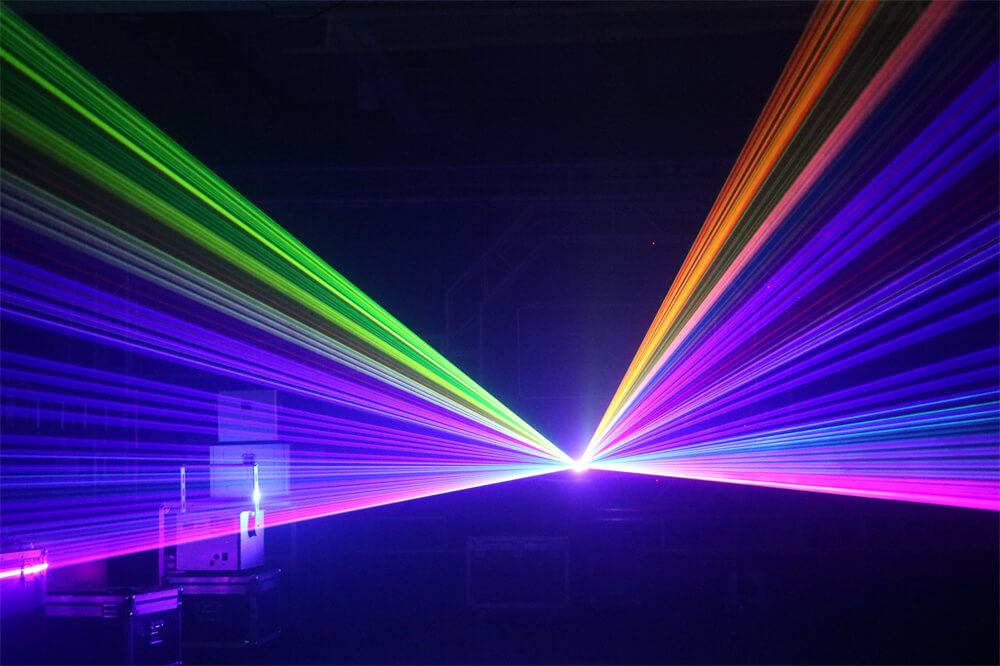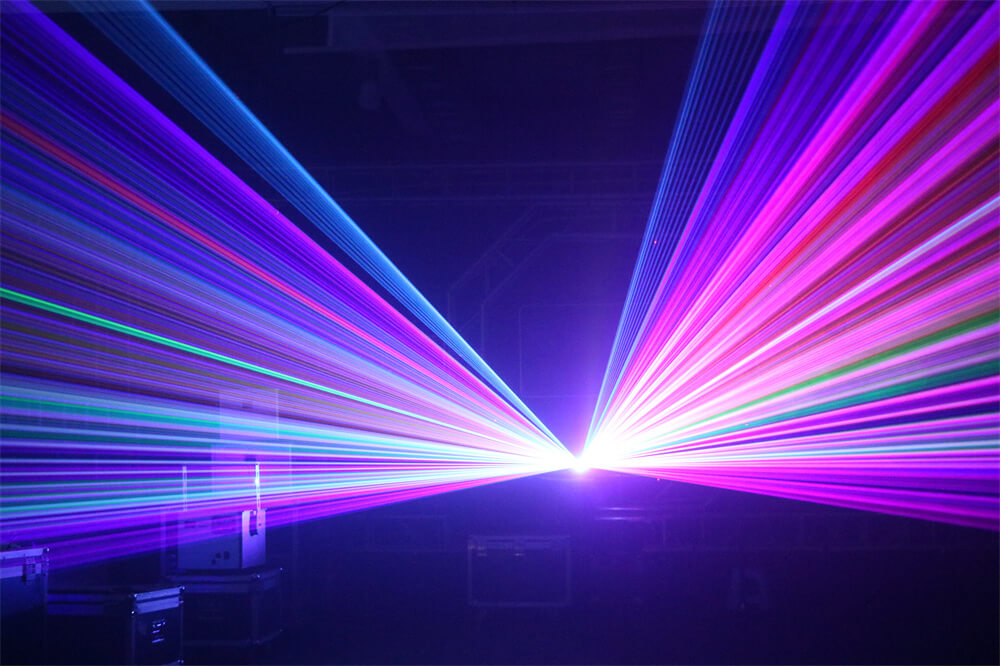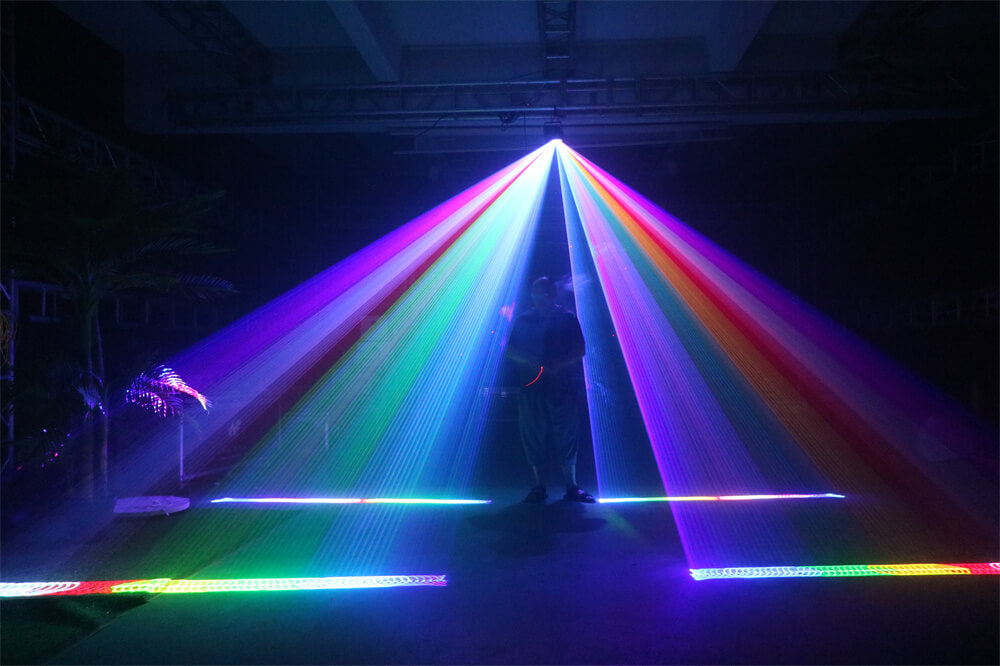 Easy to install and carry
Working Mode: Auto Play, Master/Slave, Sound Activated, DMX, Remote Control, Shake Your Body and Match The Mood At Any Shows.
Newfeel x-in-1 stage light which has more effects, has richer patterns and colors than similar products,creates perfect lighting effects for the party.
Widely used for DJ disco parties, ballrooms, household gatherings, clubs, KTV, celebrations, lasers shows, live performances, pageants, etc.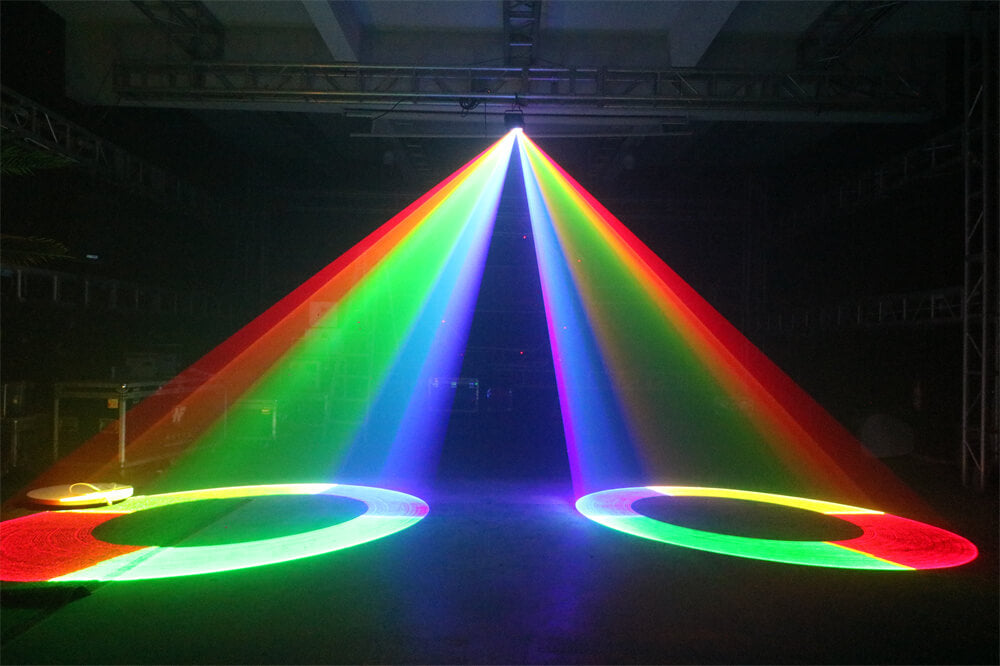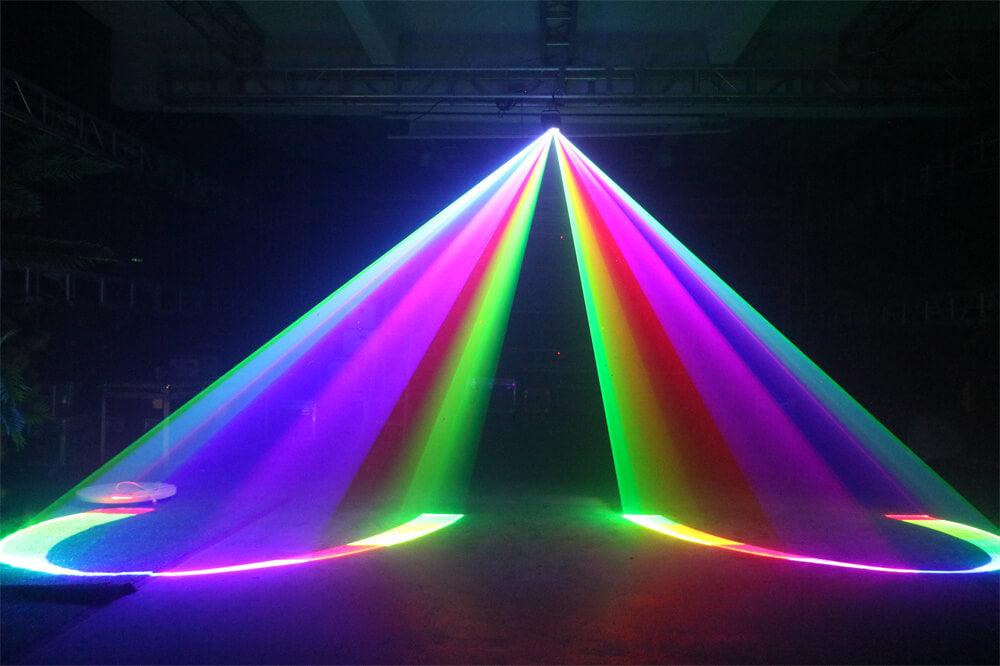 Working voltage
AC100-240V 50/60Hz
Laser power
532nm green light 80mw, 638nm red light 100mw, 150mw/450nm
Laser color
red, green and blue
Scanning system
15kpps galvanometer
Laser pattern
15 sets of pattern library, more than 1,900 patterns
Control mode
DMX-512, voice control, self-propelled, master-slave, remote control
Cooling system
forced cooling by fan
Does this need to be attached to the ceiling to work best or can you place on a table or the floor?
A tabletop or floor will work, but mounting higher will give better effect. If you need more services,please contact us sunny@nfstagelight.com ,we can help you solve all your problems and will do our best service for you,Your satisfaction is our success!
Is this lazer light show compatible with Google android phone?
No, there is no apps for it
What are the dmx in/out for??? and do you recommend ?
A DMX is a controller, yes I recommend it. Look on Youtube for a video on it.
Would like to mount high on wall in a venue and wire it with switch will it start working automatically once powered on?