Description
Specs
Faq
Reviews
Light source
Corey 25 10W LED (RGBW)
LED lifetime
5-100000hours
Low Power Consumption
25X10W RGBW matrix LED moving head lights, (0-100%) dimming, service life of 50,000 hours, low power consumption;
4 Control Modes
DMX512/master-slave/voice control/self-propelled
Multiple Effects
Each lamp bead can be controlled independently, up to 117 channels bring unprecedented experience, various letters, numbers and patterns can be set at will, integrating beam, dyeing and effect moving head lights
Wide Range Of Applications
Our 25*10w moving head lights can be widely used in discos, KTV, clubs, parties, home decoration, bars, bars, banquets, school performances, weddings, etc.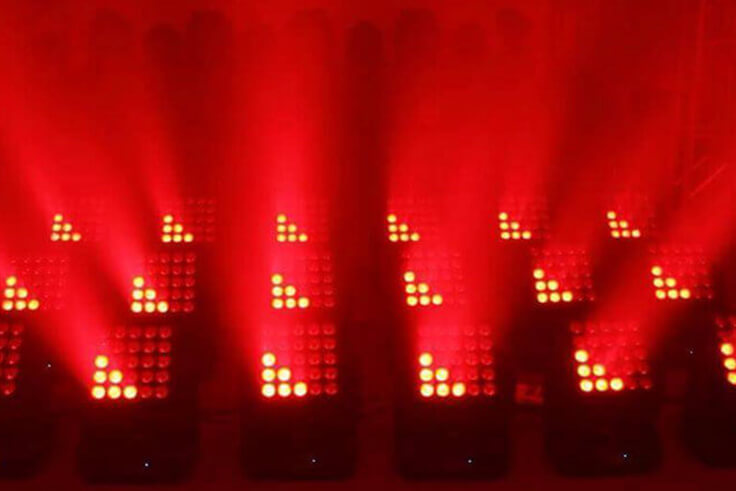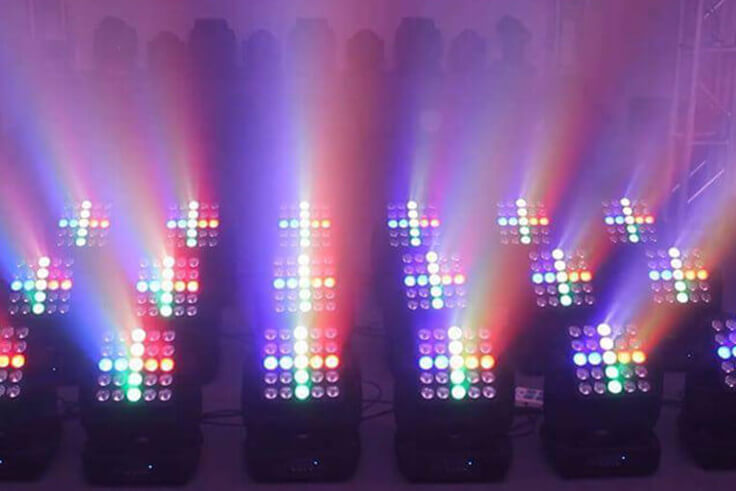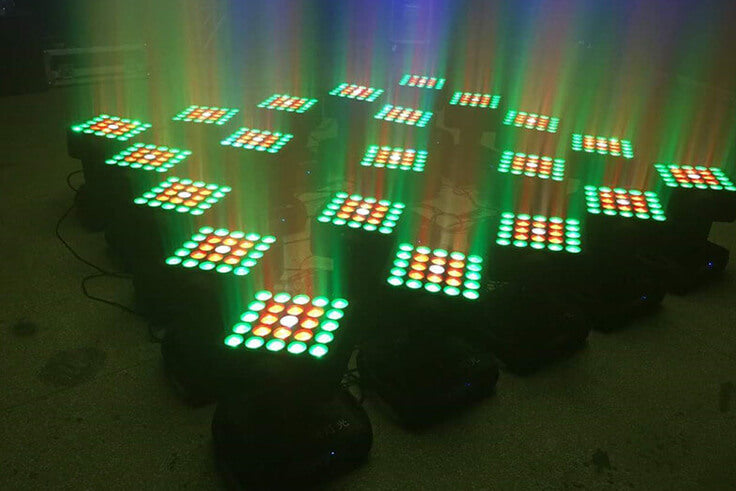 This is essential for creating virtual decorations
25pcs 10W CREE 4in1 RGBW LEDs, which can provide continuous double rotation on PAN TILT axis Its uniqueness is its matrix layout of 25 RGBW LED dj lights, combined with highly dense optical angles on stage, high center beam intensity can be Excellent beam perception in light-saturated environments
Color Mixing System
RGBW color mixing system, uniform color mixing without flicker, fast color rainbow effect
Scan System
Horizontal 540°/1.5 seconds, vertical 180°/0.5 seconds
Show Menu
1. The display panel adopts liquid crystal display, using both Chinese and English languages
2. It can record the usage time and event lighting time of the device,
3. The display menu settings can be personalized, and the built-in program can be edited through the menu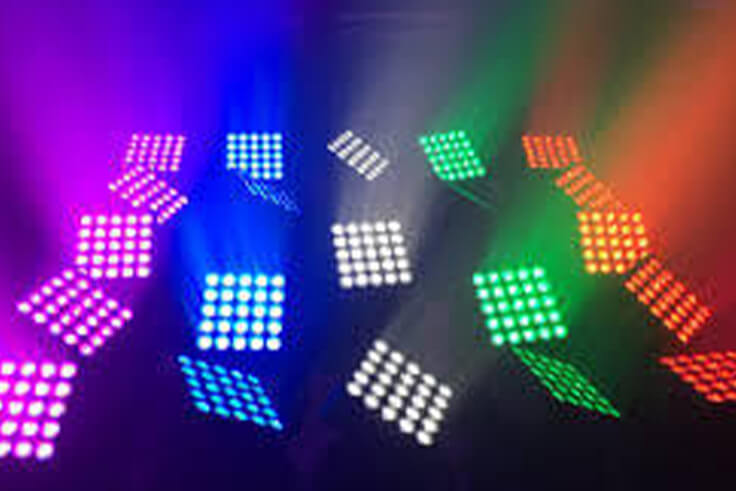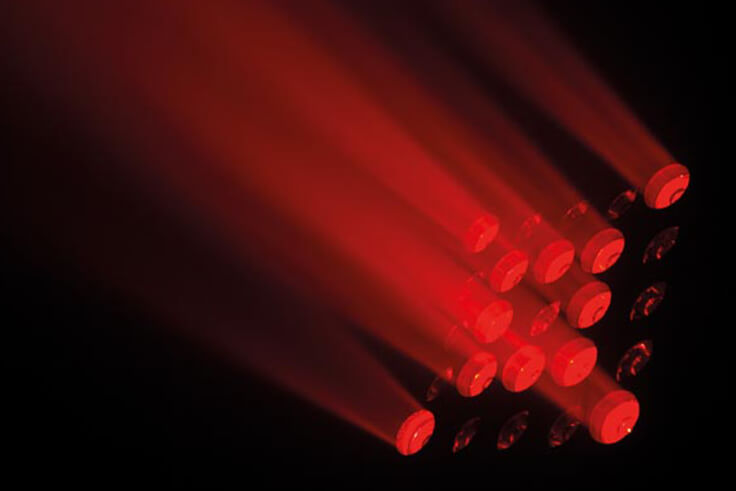 Voltage
110V-240V/50-60Hz
Light source
Corey 25 10W LED (RGBW)
Color
RGBW infinite color mixing
Control method
DMX512, master/slave, self-work
Beam angle
parallel beam 25°
Shutter / strobe
1-100% linearly adjustable
Is there dmx controller led work lights a fan noise audible during operation?
Hello, a little noise will be generated by the fan during working.
Que colores tiene la luz solo rojo verde y azul?
This moving head Dj lighting has red, green, blue, white, and mixing colors.
Is there a dmx led work lights profile using SSL2-based software?
Yes. The manufacturer can send it to you if you message them through their website.
Do these led work lights ship from China?
Yes, this led work lights product is shipped from China.
Can these be used on totems?
They come with a piece of hardware that attaches to the bottom of the fixture that you can add a clamp that will make it "mountable" to the standard DJ poles. Hope that helps?