Description
Specs
Faq
Reviews
110,000 Patterns RGB laser projector holiday light show
10,000 Colorful Patterns: The F1666 lasers projector includes 6 groups of effects such as 3D and grating, 15 groups of pattern libraries, magical and colorful images decorated for Indoor, Outdoor, DJs, Bands, Bars, Pubs, Clubs, Karaoke, Parties, etc.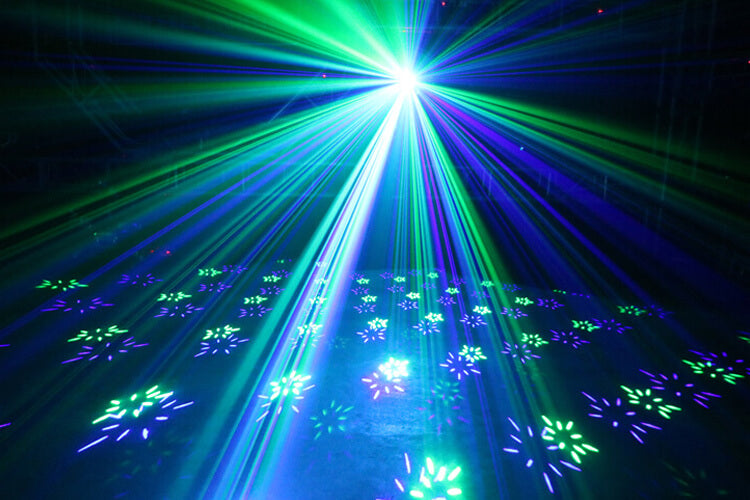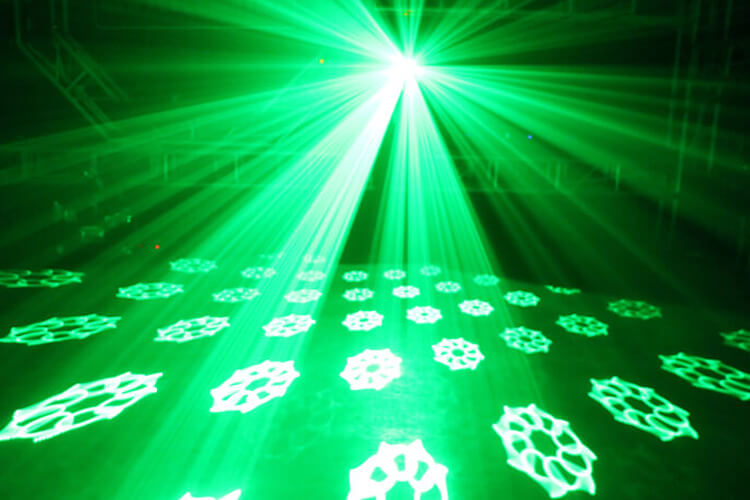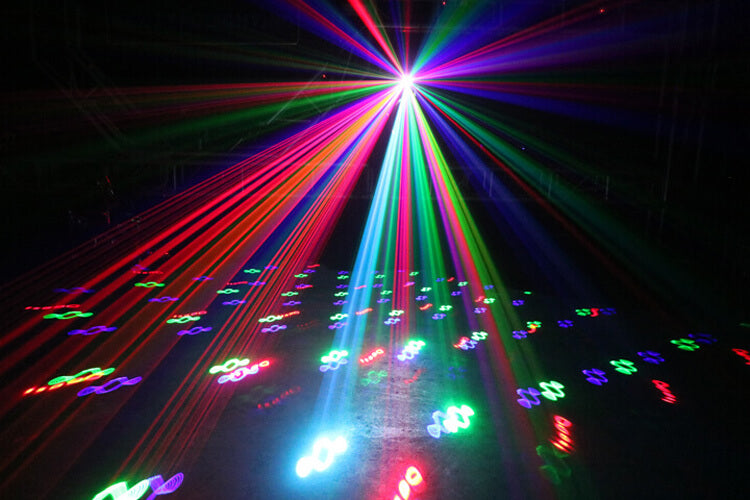 Easy to install and convenient to carry
TThe F1666 strobe light party city can be hung anywhere, with a hanging hole at the bottom of the bracket to be hung on a roof, wall, or table.
The bracket can be rotated manually by 180 degrees; no matter where it is hung, it can be rotated according to your needs.
Ultra-small size, easy to carry outdoors.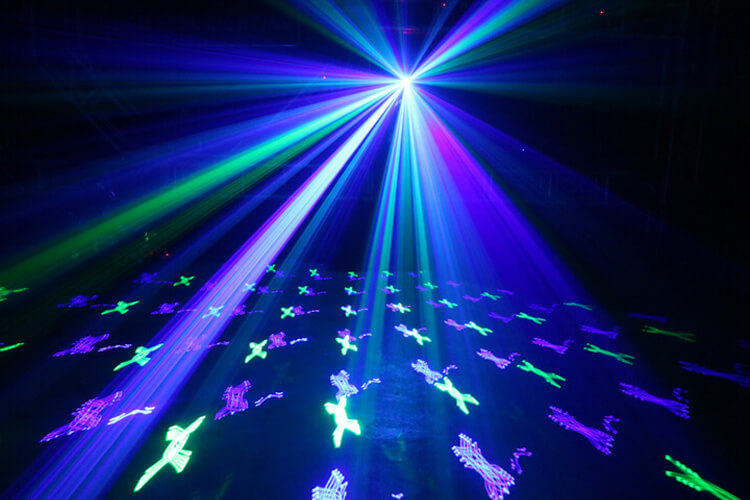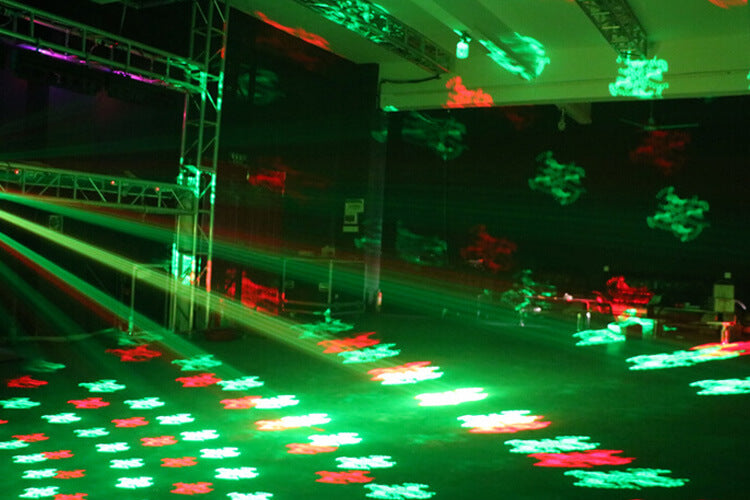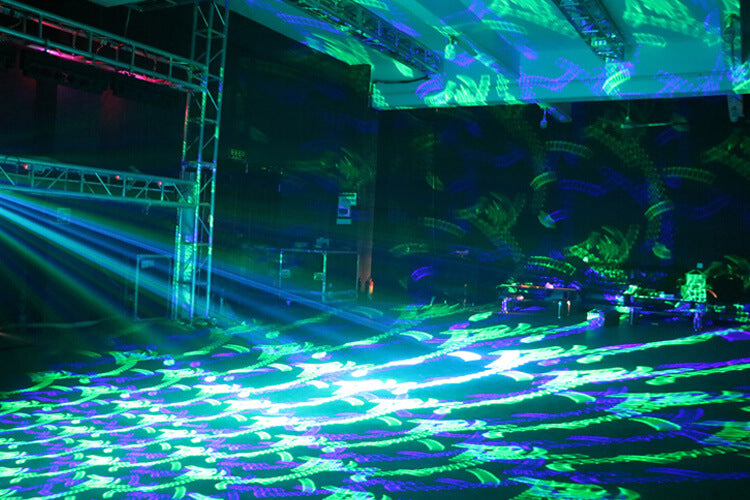 Working voltage
AC100-240V 50/60Hz
Laser power
532nm green light 80mw, 638nm red light 100mw, 450nm blue light 150mw
Laser color
red, green and blue
Scanning system
15kpps galvanometer
Laser pattern
15 groups of pattern libraries, up to more than 10,000 patterns, including 6 groups of effects such as 3D and grating
Control mode
DMX-512, voice control, self-propelled, master-slave, remote control (Bluetooth APP is optional, plus 20)
Cooling system
forced cooling by fan
Packing size
345X290X165mm
Packing size
905X370X315mm 5pcs
Working environment
indoor (10-35°)
Can the F1666 laser projector maintain a single pattern or always change?
There is a setting to keep it in a mode.
Should I screw the screws into the side holes by hand? They won't mess up.
There is too much paint on the threads, please use a wire brush or a sharp razor to remove the excess paint.
What is the coverage area of F1666 indoor laser light? How many are needed for a 12x16 dance floor? If you use more than one, will they be synchronized?
If you hang the party lights on a wall or roof over 7 feet, the maximum coverage area of the oblique angle is 800 square feet, and the coverage area of the right angle is 400 square feet. For your 12x16 dance floor, you can buy 1 or 2 devices, depending on how high you hang it. If you use multiple devices, you can use one remote control to make adjustments.
How to restart the motor? There is a motor stop button, but there is no motor running button
There is a switch at the back that can be turned on.
Is this something you can use without the disco ball reflecting light?
Plug and play, no disco ball reflective.