Description
Specs
Faq
Reviews
Item No.
F2550-910
F2550-915
F2550--920
Red Laser
R3000mw/638nm
R4000mw/638nm
R6000mw/638nm
Green Laser
G3000mw/525nm
G4000mw/525nm
G6000mw/520nm
Blue Laser
B4000nw/450nm
B7000nw/450nm
B8000nw/450nm
Scanning system
40KPPS
40KPPS
40KPPS
3D laser projector
The Newfeel F2550 dj laser light is a 10-20W RGB LED projector with 160 patterns. There is a button on the rear panel to control the mode or change the pattern, many different laser color combinations, and thousands of multi-color beams.
Our F2550 is equipped with a 30K-40KPPS high-speed scanning optical scanner, which can create animated graphics, hundreds of beam displays, and graphic display patterns. Movement, rotation, zoom (+/-), drawing, and speed can all be adjusted.
Brand New Design
The NewFeel F2550 Series uses a newly designed family-style front face, which is more fluid than the previous version.
The back of the dj laser light has added the connector installation position reserved for FB4 and DMX-512, which reserves enough space for optional upgrades.
General Business Performance
We constantly consider every detail of the user and simulate every aspect of daily use.
Whether this dj laser is used in concerts/theaters or general commercial performances.
You will feel that this color animation laser lights is pleasant to use.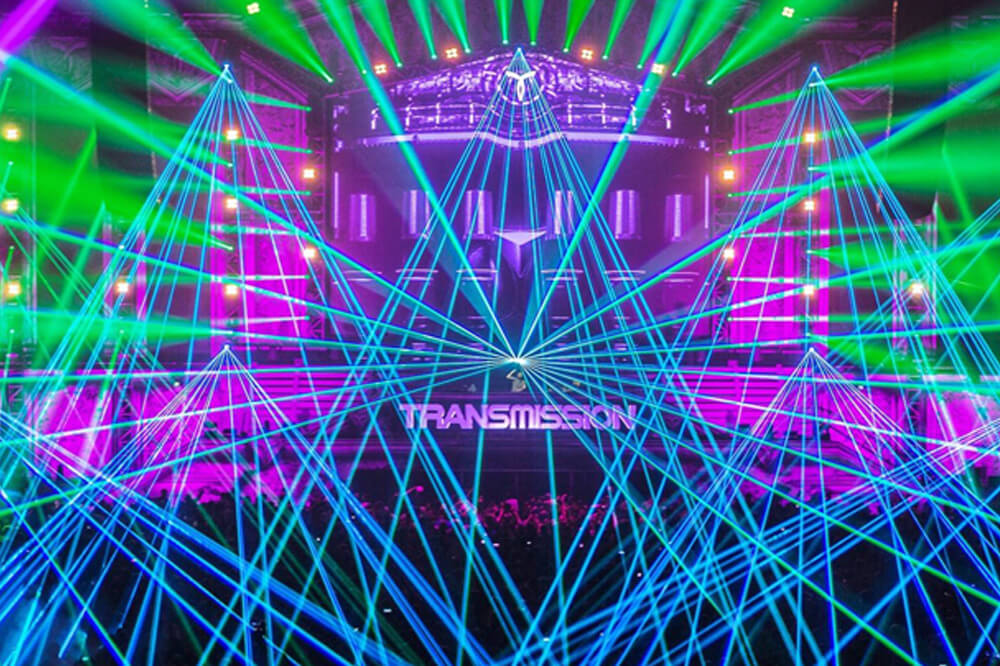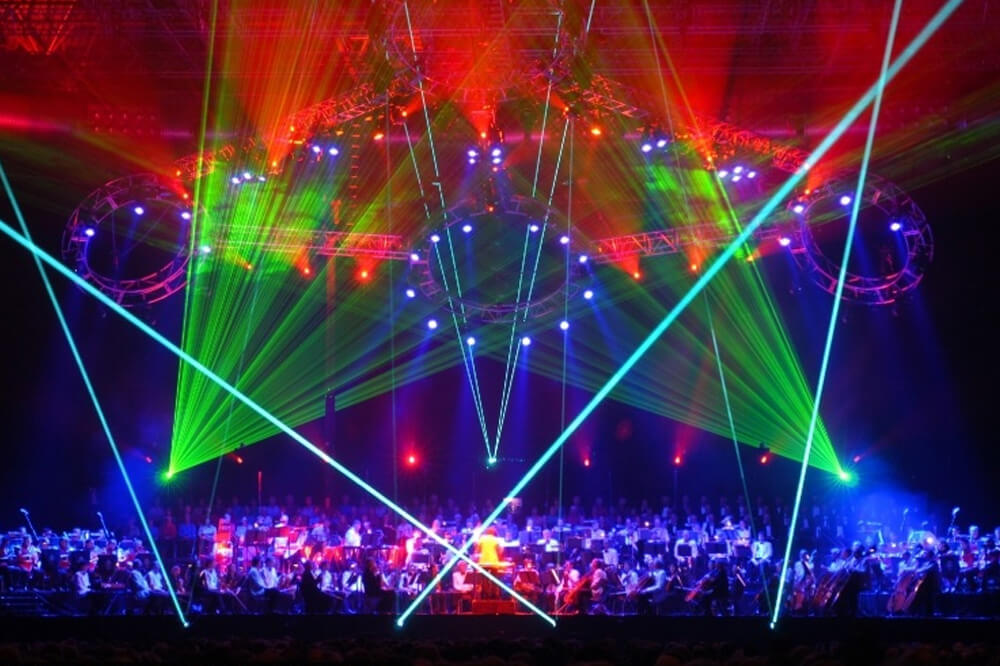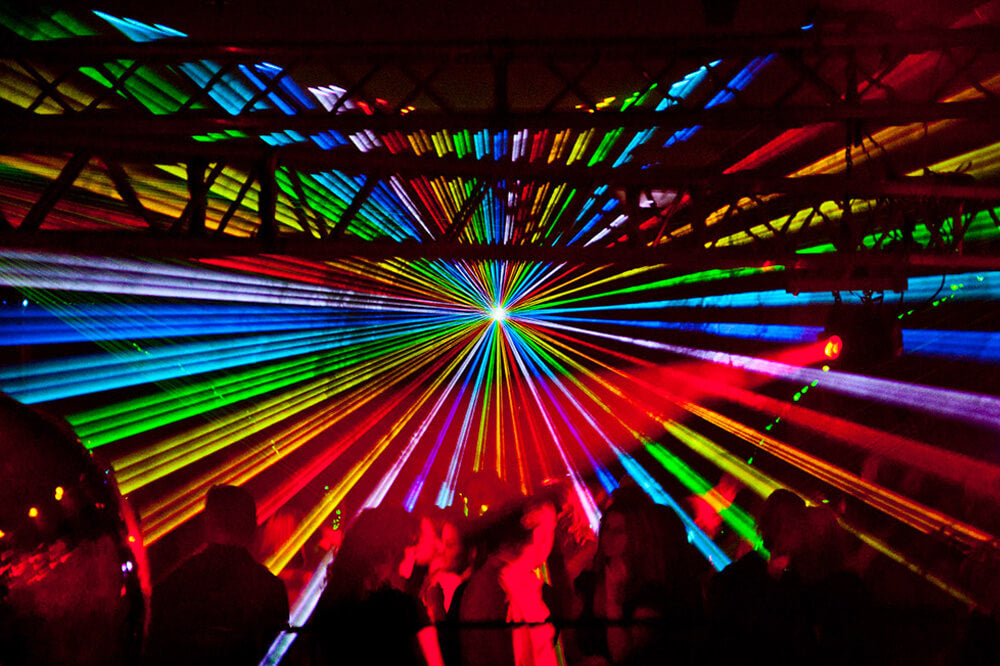 High quality and safety
During performances or long-term exhibitions, the heat dissipation of the laser fans will play an important role.
Generally, lasers with poor heat dissipation will burn out, so the Newfeel dj laser light is equipped with a built-in cooling fan, which can effectively maintain the brightness of the laser for a long time.
Under normal working conditions, the service life of the laser scanner can reach 5000 to 10000 hours.
Unique Humanized Design
Backpannel still uses the humanized design of knob + emergency stop switch with new feeling dj laser characteristics.
The user's operations can be implemented quickly and accurately, reducing the probability of misoperation.
Even with the built-in FB4, if the animation laser dj lights ILDA signal is connected, the control will automatically switch to the external ILDA. This function is much easier than using ILDA-IN of FB4 directly. Because FB4 does not automatically recognize the source of the external ILDA signal.
Without this feature, if your dj laser light show is already hanging high, this is a nightmare tragedy.
Optical Design Has Been Reworked
The 10W full-color dj laser light adopts an RGB diode laser, which is composed of red, green, and blue.
It can output color and monochrome text or graphics, suitable for large-scale performances, entertainment venues, and laser advertising.
The NewFeel F2550 Series color laser lights dj adopts a compact integrated laser design, which is small in size, and also eliminates the need for an external adjustment frame to combine light.
The optical design has been reworked and the spot size is smaller than before. The divergence angle is reduced.
Using a digital closed-loop control circuit, the laser response speed is up to 50KHz.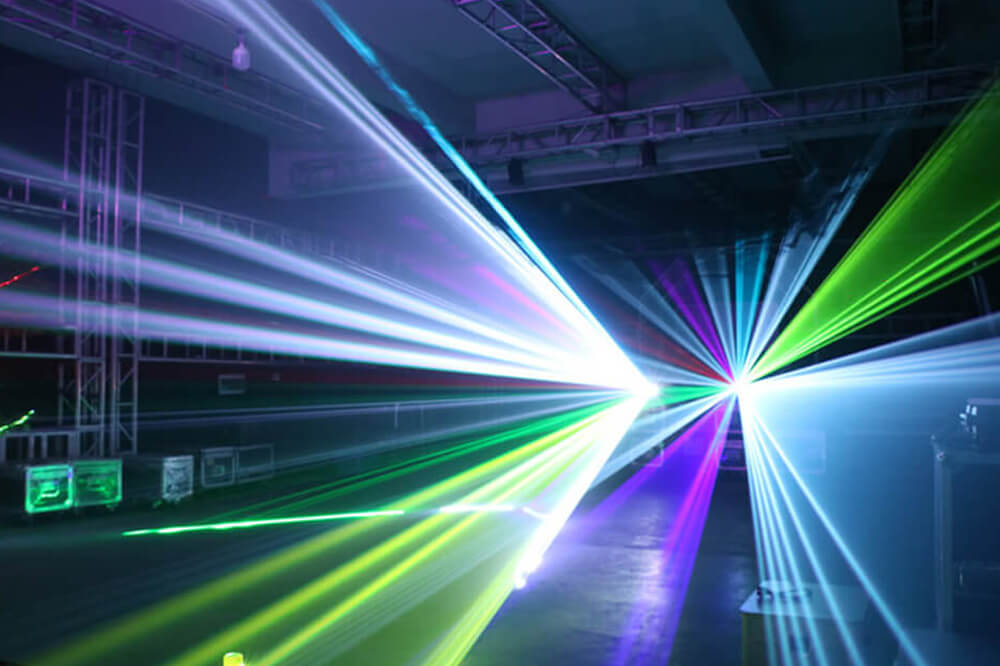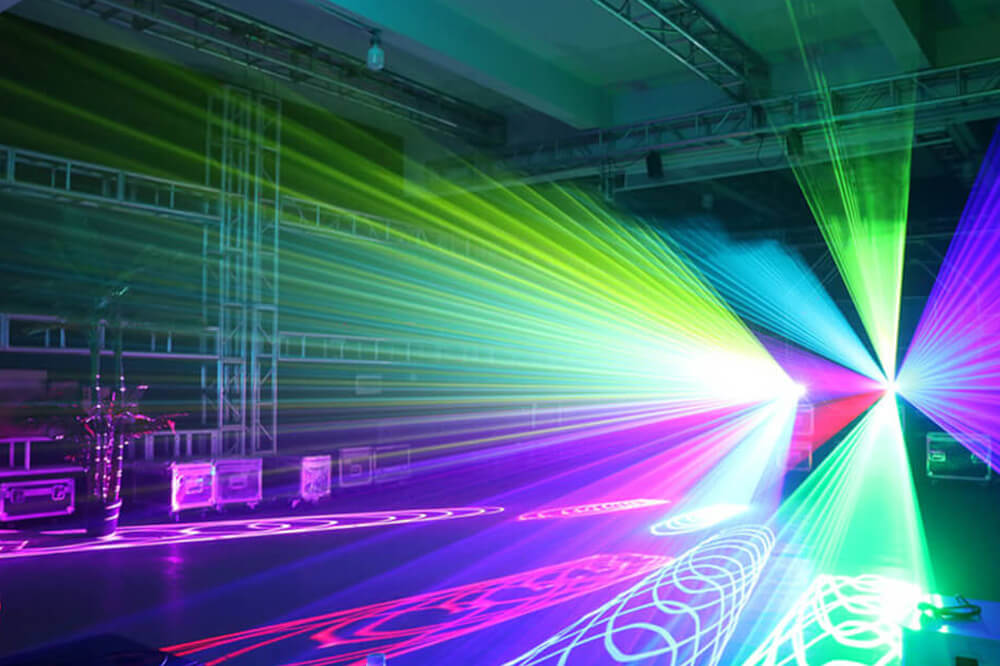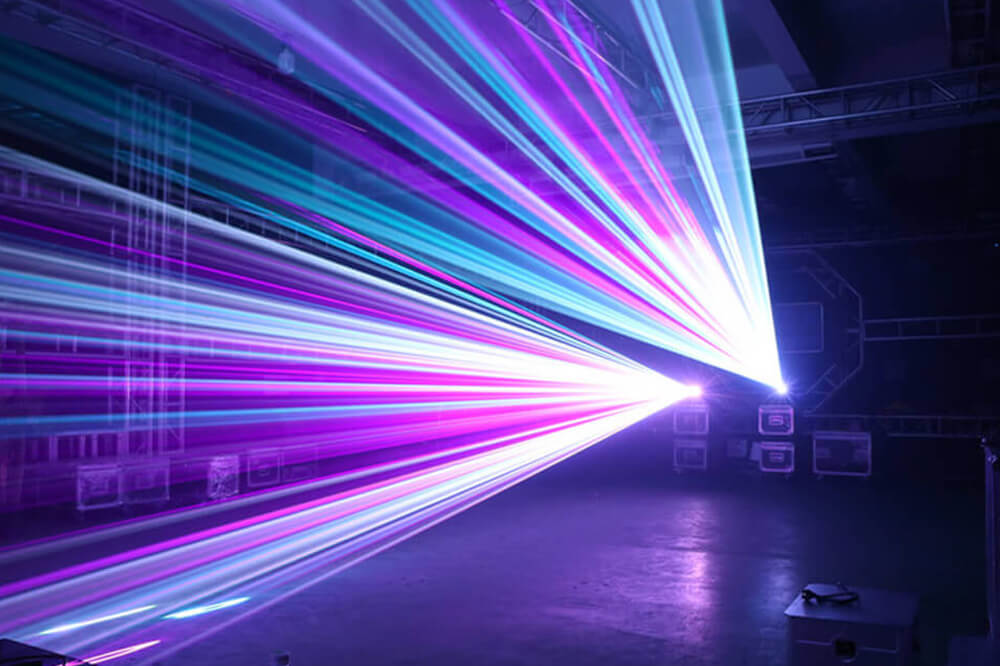 Power supply
AC110/220V, 50-60Hz±10%
Laser modulated signal
analog or TTL modulation
Beam diameter at the aperture
max 7mm
Beam divergence
max 1.3mrad
Laser wavelength
red 638±5nm, green 520±5nm, blue 450±5nm
Scanning system
30K-40KPPS high speed scanning
Control mode
international standard ILDA control /DMX512 signal control /self-walk/voice control/master-slave
Control interface
international ILDA DB25 interface, international DXM512 , can connect with American pangolin laser software and tiger, pearl, MA controller,etc.
Safety function
one beam protection, no signal to close the light, etc.
Suitable places
big show,dacing hall, club, Bar and other enterntainment venues.
Working environment
indoor (-30~40 degrees)
Can I use the Dmx controller to make the F2550 laser display 3d patterns?
On the device itself or on the DMX controller.
How to set the F2550 club laser light to slave mode?
The mode button on the back.
For the sound activation mode, what needs to be displayed on the monitor?
The upper left button will return, the options will be displayed on the side, the right return button will play, and the bottom will move down to select the one you want. I lost the remote control on the buttons and trial and error. Give it a few minutes. Use unplug to wait one minute, then plugin and restart. Click on the sound.
Does the F2550 animation laser light have an SD card slot to insert ilda files? Does the device also come with an SD card to change the mode on the computer?
You can choose different items when purchasing: normal configuration/with SD card/with FB4.