Description
Specs
Faq
Reviews
Item No.
F3600-810D
F3600--815D
F3600--820D
Red Laser
R3000mw/638nm
R4000mw/638nm
R6000mw/638nm
Green Laser
G3000mw/525nm
G5000mw/525nm
G6000mw/520nm
Blue Laser
B4000nw/450nm
B6000nw/450nm
B8000nw/450nm
Scanning system
30kpps
30kpps
30kpps
Skylaser Newfeel F3600 Outdoor Waterproof Lasers
The laser sky Newfeel F3600 is the most powerful laser projector shows model ever is also rugged, so the Newfeel F3600 smoothly handles the rigors of the road, and also makes for a spectacular permanently installed lighting fixture.
The Newfeel F3600 boasts 10-20W of RGB full-color laser projector effects, so it can easily produce bright and attention-grabbing effects in venues holding up to 5,000 guests.
Landmark Outdoor Laser Light
F3600 PRO is a high-power color outdoor laser lights specially designed for outdoor fixed installation. At present, it has been widely used in urban lighting projects, landmark outdoor the weekend concert laser light projectors, district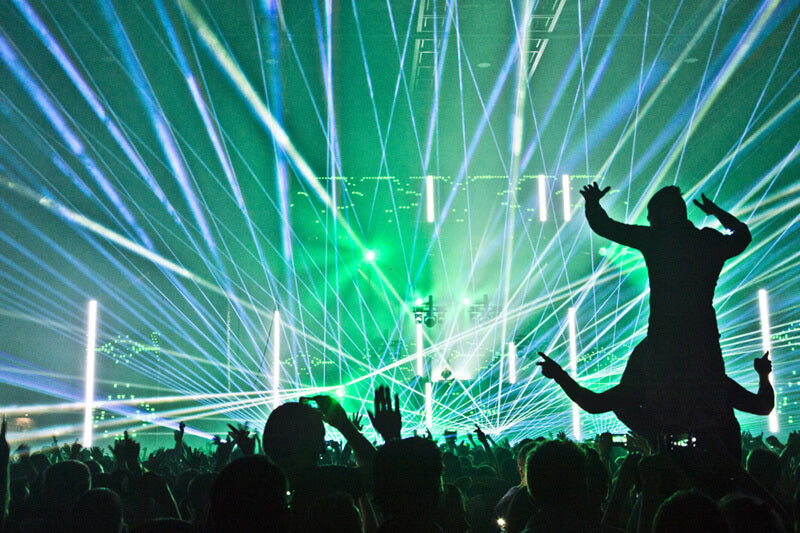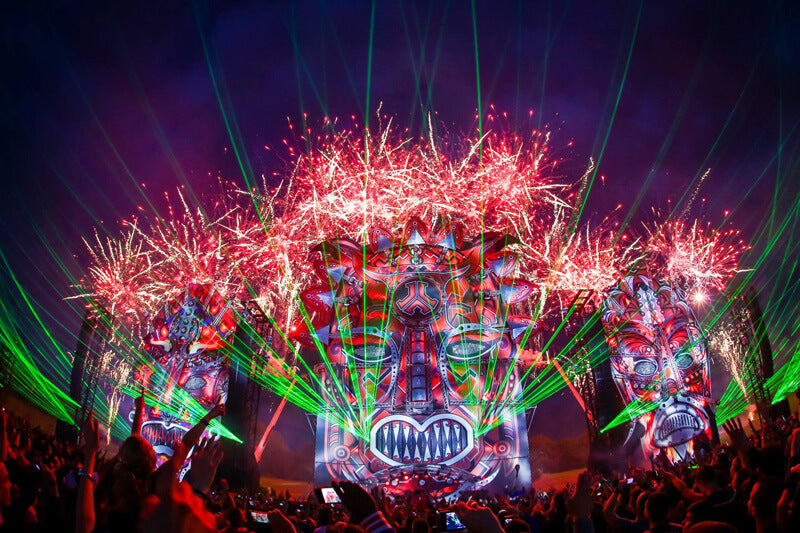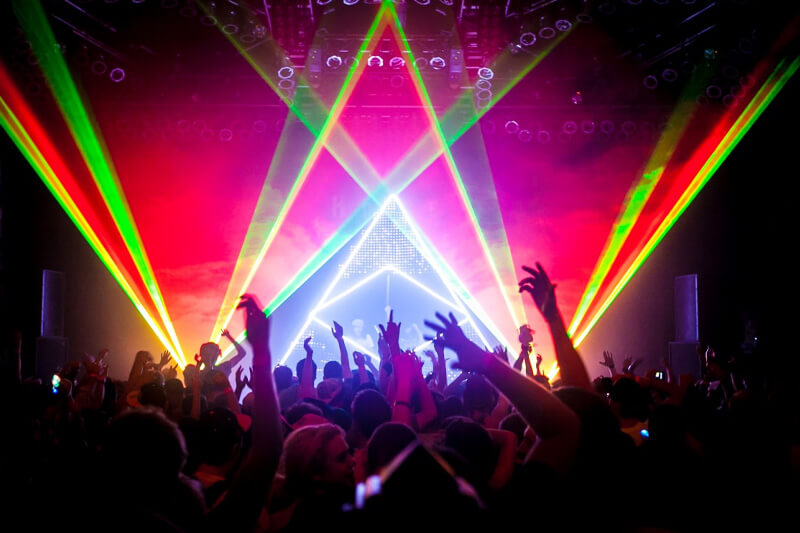 Laser projects, and Laser Water Curtain Projects.
The rainproof design of PRO can be fixed in an outdoor laser light show environment and used for a long time. The built-in thermostat module eliminates the need for additional heating or cooling equipment for the laser beam projector outdoor.
30K-40KPPS graphics scanners
Combining that much power with its precision 30K-40KPPS graphics scanners, the sky laser light show Newfeel F3600 can also project enormous, vivid graphics hundreds of feet away.
You can produce the exact effect you want thanks to integrated ILDA /DMX512 signal /self-walk/master-slave control, so you can completely control the fixture from a pro lighting console (DMX, sACN, Art-Net). Its advanced color mixing technology gets you the exact colors needed for your setting. Efficient, robust, and compact, the skylight F3600 can elevate your lighting rigs and elevate your business.
The Cooling System
It can work in an ambient temperature of minus 20 degrees to plus 40 degrees and has independent over-temperature protection, you no longer need to worry about the delicate laser being damaged due to overheating. The entire cooling system is digitally controlled by the MCU.
If the internal temperature of the outdoor laser light show reaches the normal range, the cooling system will automatically run at a reduced speed.
Control The Laser Lights
1.Standard TCP/IP network to control the laser light through Qiuckshow laser control software.
2. You can control the F3600 laser lights through a DMX-512 signal.
3. After you write the program to the F3600 laser lights, let the laser light enter the automatic play mode.
4. You can control the laser light through the standard ILDA signal.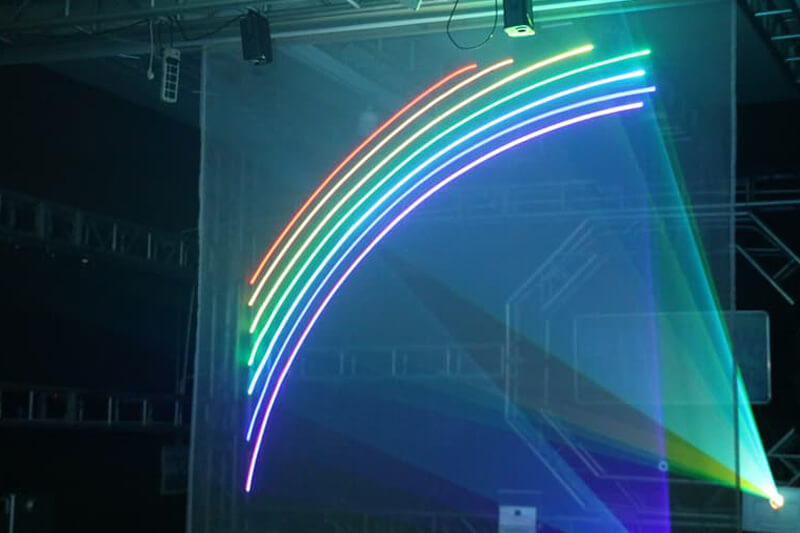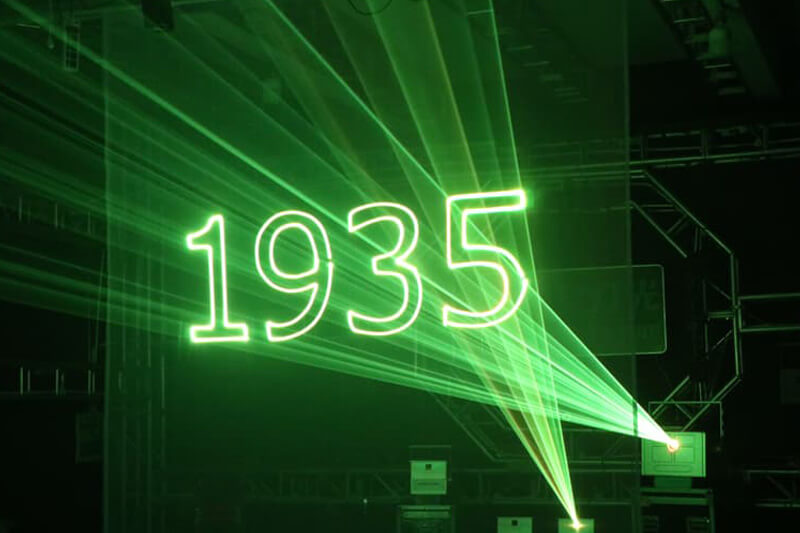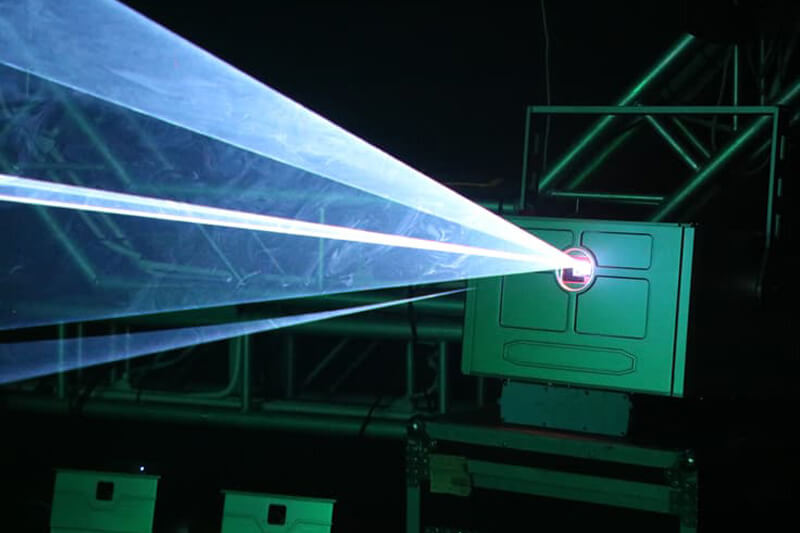 Power supply
AC110/220V, 50-60Hz±10%
Laser modulated signal
analog or TTL modulation
Beam diameter at the aperture
max 7mm
Beam divergence
max 1.3mrad
Laser wavelength
red 638±5nm, green 520±5nm, blue 450±5nm
Scanning system
30K-40KPPS high speed scanning
Control mode
international standard ILDA control /DMX512 signal control /self-walk/master-slave
Control interface
international ILDA DB25 interface, international DXM512 , can connect with American pangolin laser software and tiger, pearl, MA controller,etc.
Safety function
one beam protection, no signal to close the light, etc
Suitable places
land mark bulding, theme park,dacing hall, club, big show and other enterntainment venues.
Working environment
outdoor /indoor (-30~40 degrees)
How can I get the software in order to create new designs?
it should have come with an sd card a small one. The program is on the sd card that has the demos on it. You need a PC or a laptop or tablet that has windows 10 to get to the program and make your own shows. If you need more info feel free to contact me at any time and I will do my to help you. Welk has fun with yours.
Will the F3600 water projectors beam show on the water surface at night? For instance, we are doing a boat parade and I think it would be cool to look like fish in the water.
Hi. F3600 outdoor laser projector laser read ilda pattern?
Can you set the F3600 outdoor light projector to repeat one animation over and over again?
What are the output specifications of the outdoor laser light projector? mW ratings?
it is RGB10-20W which = red 638±5nm, green 520±5nm, blue 450±5nm; hope that helps you.