Red Laser
R500mw/638nm
R1200mw/638nm
Green Laser
G500mw/520nm
G1400mw/520nm
Blue Laser
B1000nw/450nm
B2500nw/450nm
Scanning system
15KPPS
15KPPS
F4 laser bars
The Newfeel F4 laser bars is a full color RGB diode-based ilda laser projector, designed for clients want an economically friendly laser show system, that still has the power to produce beautiful aerial beam effects, as well as high resolution laser graphics, logos and text.
Our Newfeel F4 Series is perfect for as DJs, nightclubs, concerts, and entertainment venues, where you need an impactful and easy to use show laser system. F4 Series laser light bar is suitable for venues/crowds of up to 3,000 people in capacity.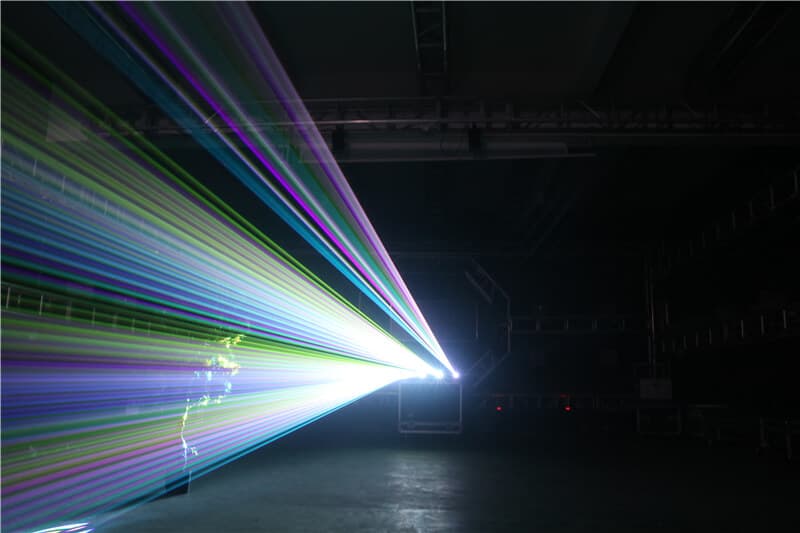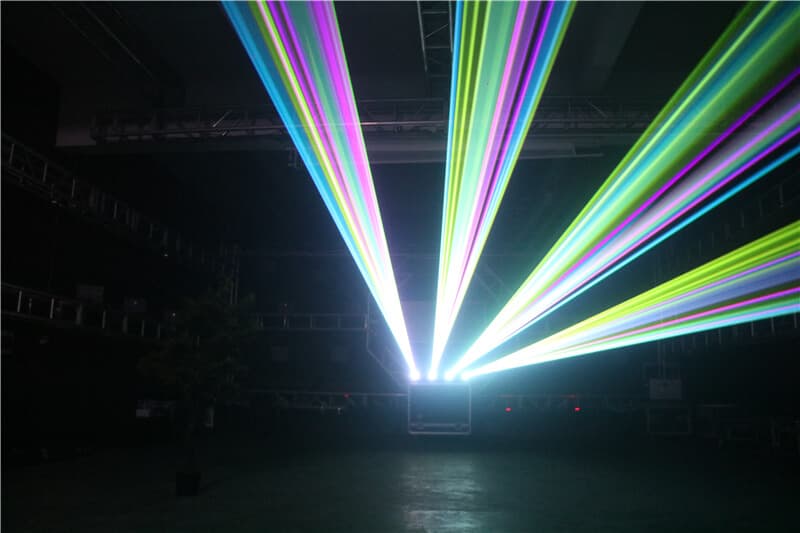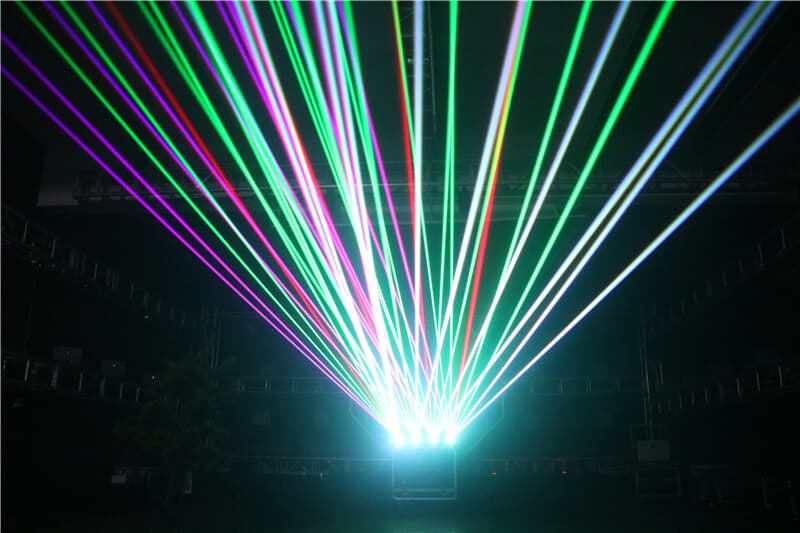 Newfeel F4 Series
Newfeel F4 Series laser light beam are incredibly easy to setup and use. And can easily be controlled via ILDA, or via DMX / ArtNET.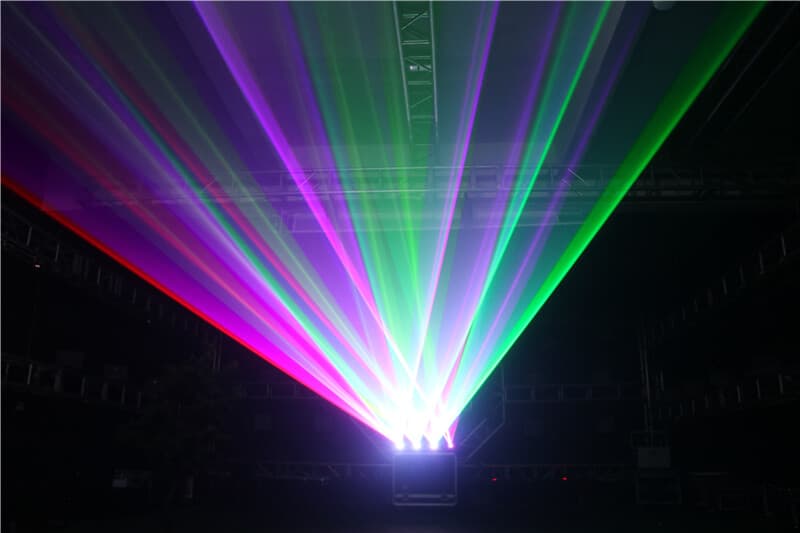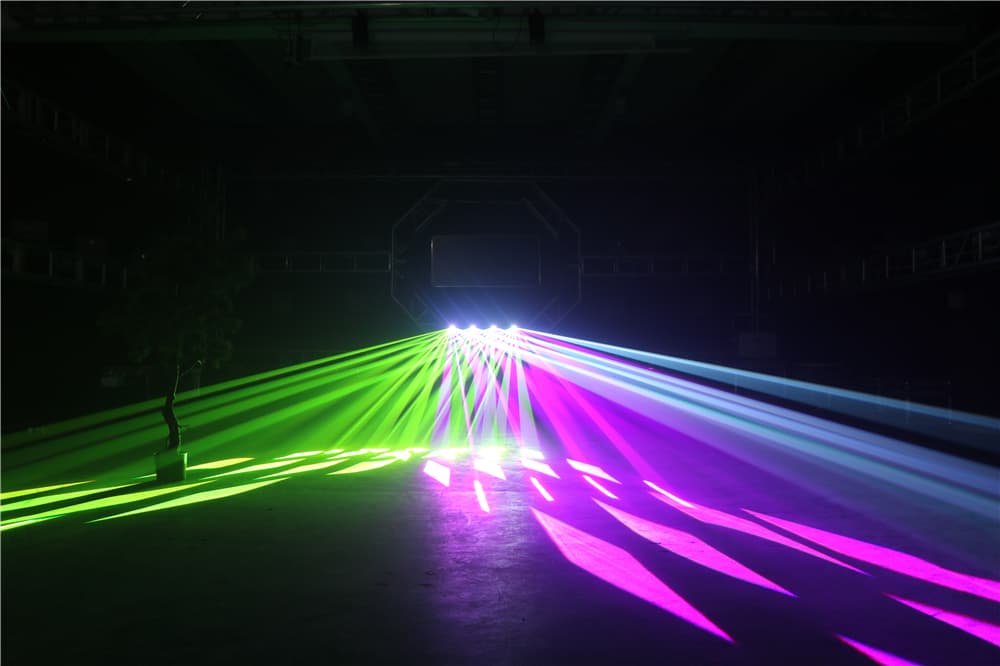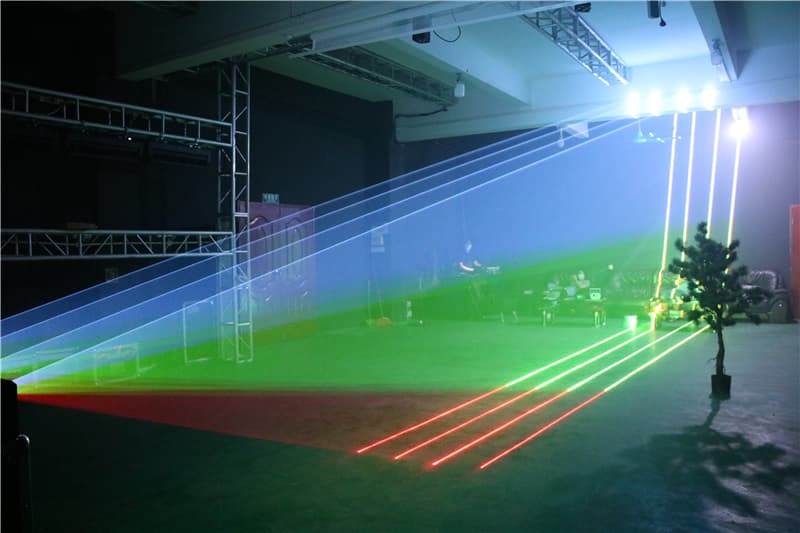 Power supply
AC90-240V,50-60Hz±10%
Laser modulated signal
analog or TTL modulation
Type of laser
imported semiconductor solid-state laser
Beam diameter at the aperture
max 6mm
Beam divergence
max 1.3mrad
Laser wavelength
red 638±5nm, green 520±5nm, blue 450±5nm
Scanning system
15-30KPPS high speed scanning *4pcs
Control mode
DMX512 signal control /self-walk/voice control/master-slave
Suitable places
show,dacing hall, club, Bar and other enterntainment venues
Working environment
indoor (-30~40 degrees)
What material is the F4 series four arry programmable animation laser product case?
It is a metal case and with a metal bracket.
If I am unhappy with the F4 four lens laser animations,What can I do about it?
Hi,dear .Any questions,please do not worry,please send the Email to us First by your order ID and tell us what is problem, we will do our best service for you,thank you very much.
Can I use the dmx controller to make Newfeel F4 series laser lights 3d patterns?
On the device itself or on the DMX controller.
How to set the F4 dmx calculator nightclub lasers to slave mode?
The mode button on the back.
Does the F4 laser show projector stage light rental have an SD card slot to insert ilda files? Does the device also come with an SD card to change the mode on the computer?
You can choose different items when purchasing: normal configuration/with SD card/with FB4.
Would Newfeel F4 concert lasers work for an outdoor party?
Yes,it would,but it is not waterproof.