Description
Specs
Faq
Reviews
Newfeel F6022 6-eye multi-pattern projector
Features of F6022 mini laser stage disco party dj light:
1.The latest 3 in 1 mixed effect sound activation mode party light and DMX512 control. One led party light means three different lighting effects, the nice choice for disco party decoration, or it can be a cool room accessory.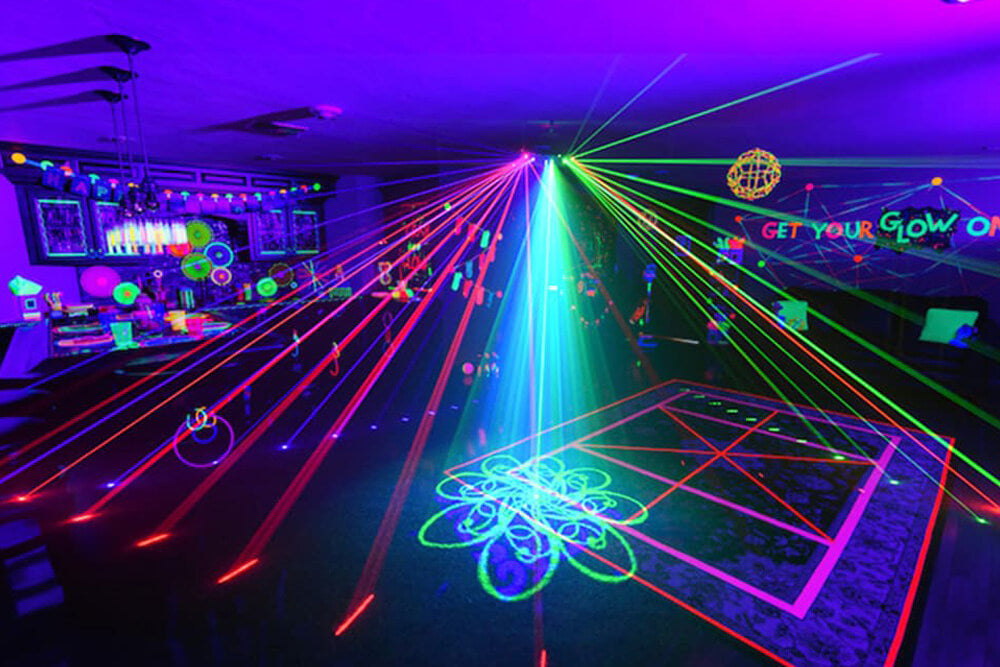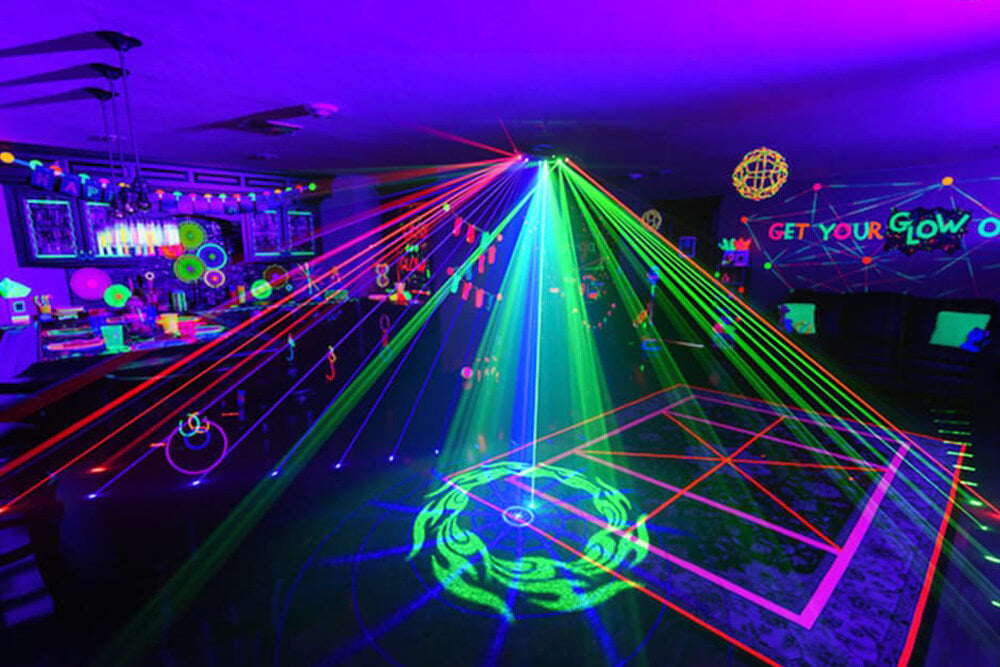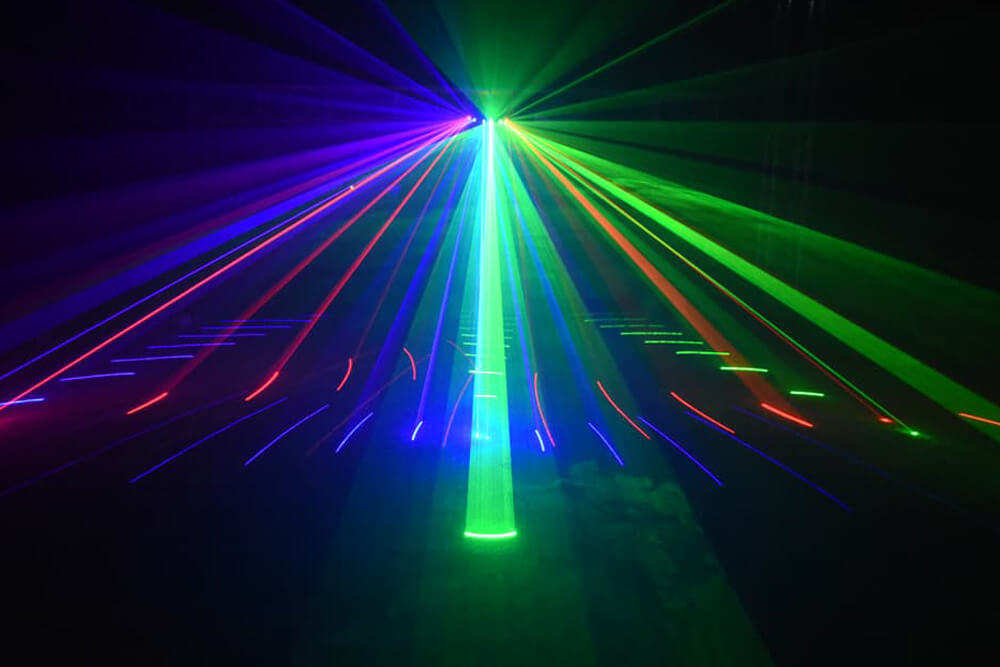 Features of F6022 mini laser stage disco party DJ light:
2. Easy to use, plug and play. Portable, you can take it wherever you need it. Start dancing ewhere.
3. Adopt a high-power light source, nice rightness, low power consumption, cooling fan design, efficient heat dissipation, and prolong the life of stage lighting.
4.Working mode: automatic, master/slave, sound activation, DMX 512 control, shake the body and match the mood in any program.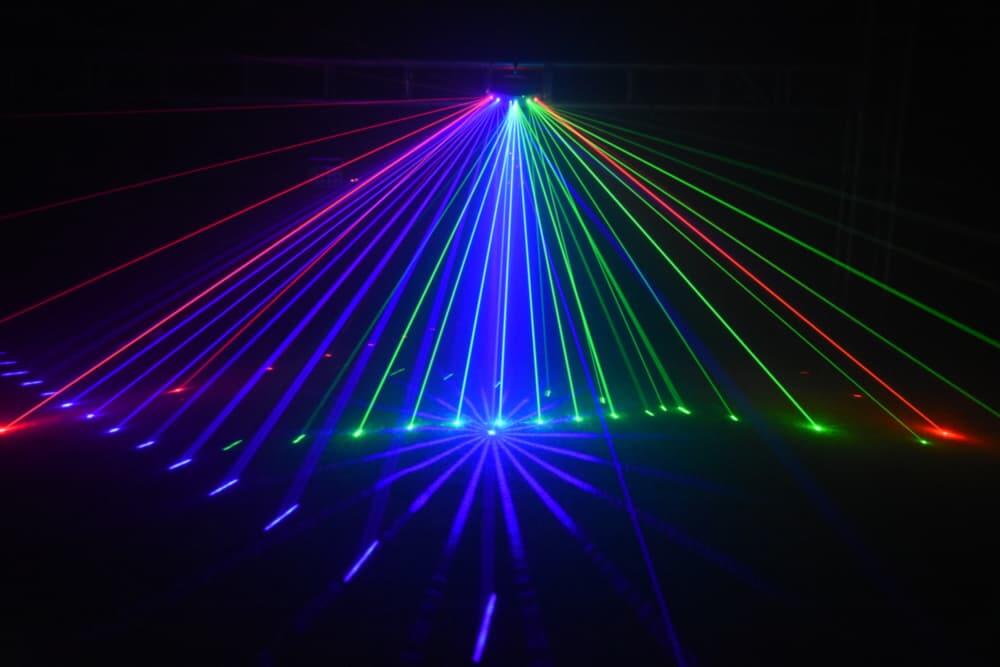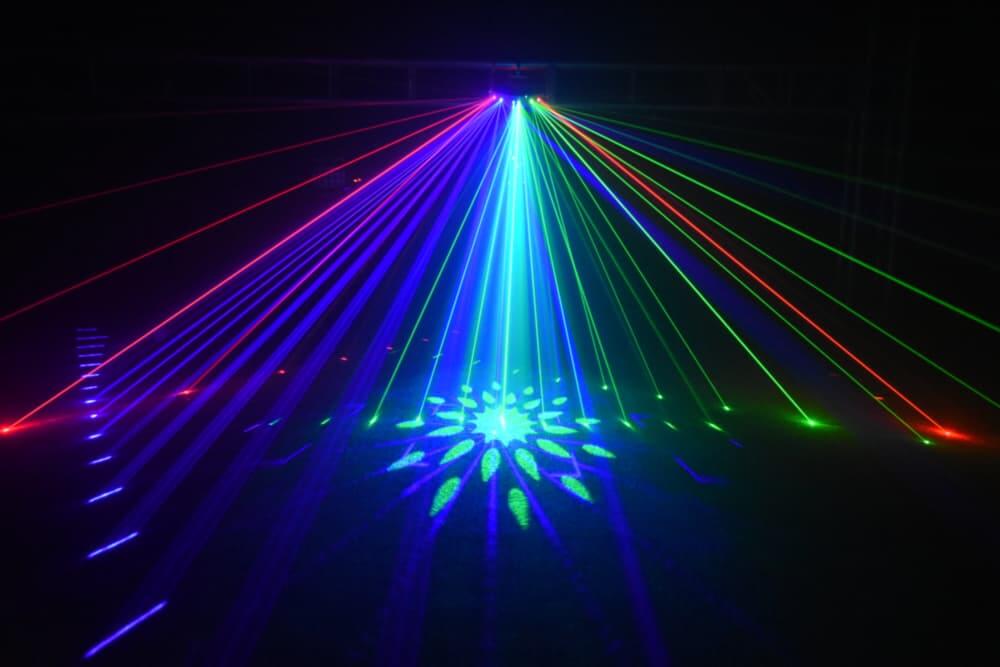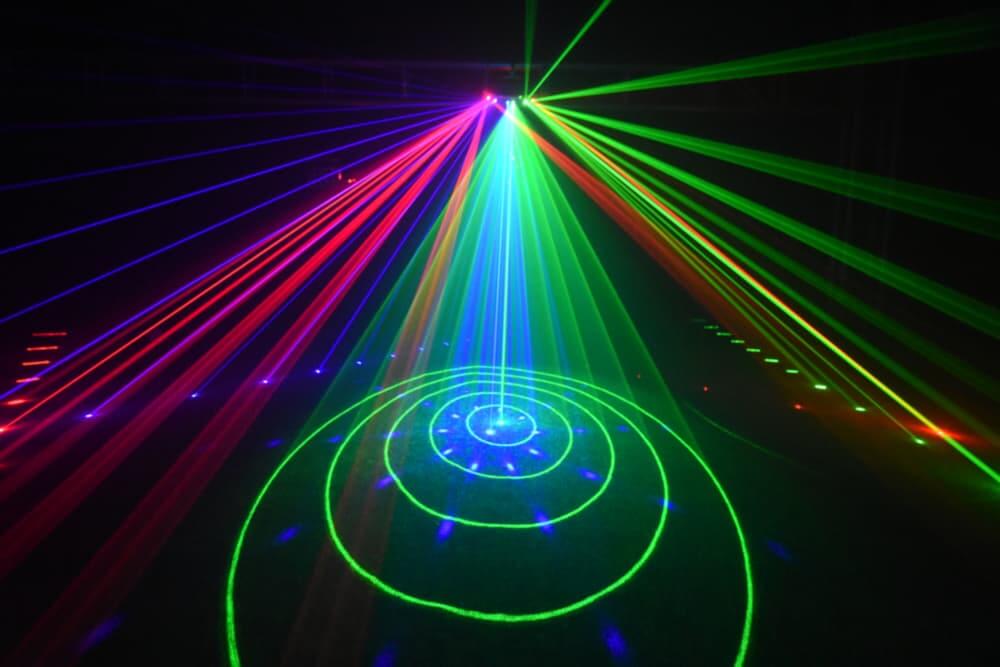 Power supply
AC110/220V, 50-60Hz±10%
Laser power
650nm red light 100~150mw*2 450nm blue light 100nm, 532nm green light 60mw
Laser color
red, green and blue
Pattern
pure one-dimensional light beam or 4 holes on 2 sides are pure one-dimensional light beams, 2 holes in the middle are 16-in-one grating patterns
Control mode
voice control, self-propelled, DMX
Working environment
indoor (10-35°)
How to install the F6022 party light laser? Can it be placed on the ground?
Hello, dear friend, yes, it can be on the floor or on the ceiling.
Can F6022 laser party disco lights be used externally?
Yes. The outside is neat and tidy. The coverage area is large. We danced with it in the backyard.
Can the speed of pattern change be controlled by DMX?