Description
Specs
Faq
Reviews
Item No.
F9-901A
F9-902A
F9-903A
F9-904A
F9-905A
Red Laser
R300mw/638nm
R500mw/638nm
R600mw/638nm
R1000mw/638nm
R1200mw/638nm
Green Laser
G80mw/520nm
G500mw/520nm
G800mw/520nm
G1000mw/520nm
G1400mw/520nm
Blue Laser
B800nw/450nm
B1000nw/450nm
B1600nw/450nm
B2000nw/450nm
B2500nw/450nm
Scanning system
15kpps
15kpps
15kpps
15kpps
15kpps
Newfeel F9 Series Laser Lights
The Newfeel F9 laser projection light is a full-color RGB laser light laser projector, designed for clients who want an economically friendly laser show system, that still has the power to produce beautiful aerial beam effects, as well as resolution laser graphics, logos, and text.
Create a laser show easily
The back panel of F9 series laser lights has DMX control interface and RJ45 network port. If you need ILDA control, we can configure an adapter for you. This laser light also has voice control function. The knob behind the back panel can adjust the sensitivity of voice control. The LED control panel can control the operation mode of the laser lights, which are free mode, voice control mode and DMX mode.
Full Color Laser Lights
Newfeel F9 Series laser projectors are incredibly easy to set up and use. And can easily be controlled via DMX / Artnet.
3D Dance Laser Light Show
The new F9 Series color stage laser lights Halloween projector is mainly used in bar laser light projects and 3D laser dance performances.The newly designed 360-degree drop pendant allows this laser light to be installed or hoisted anywhere and at any angle.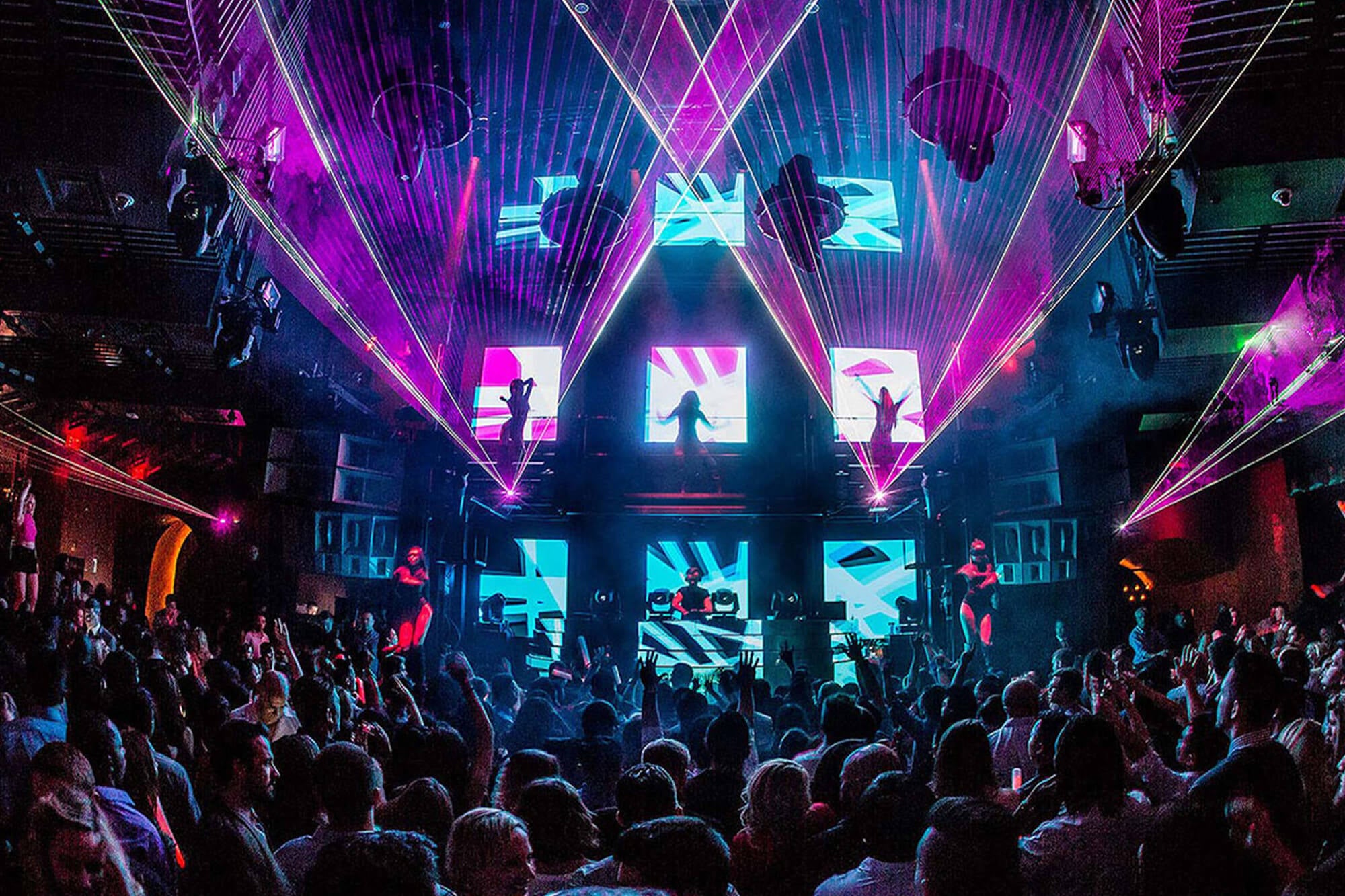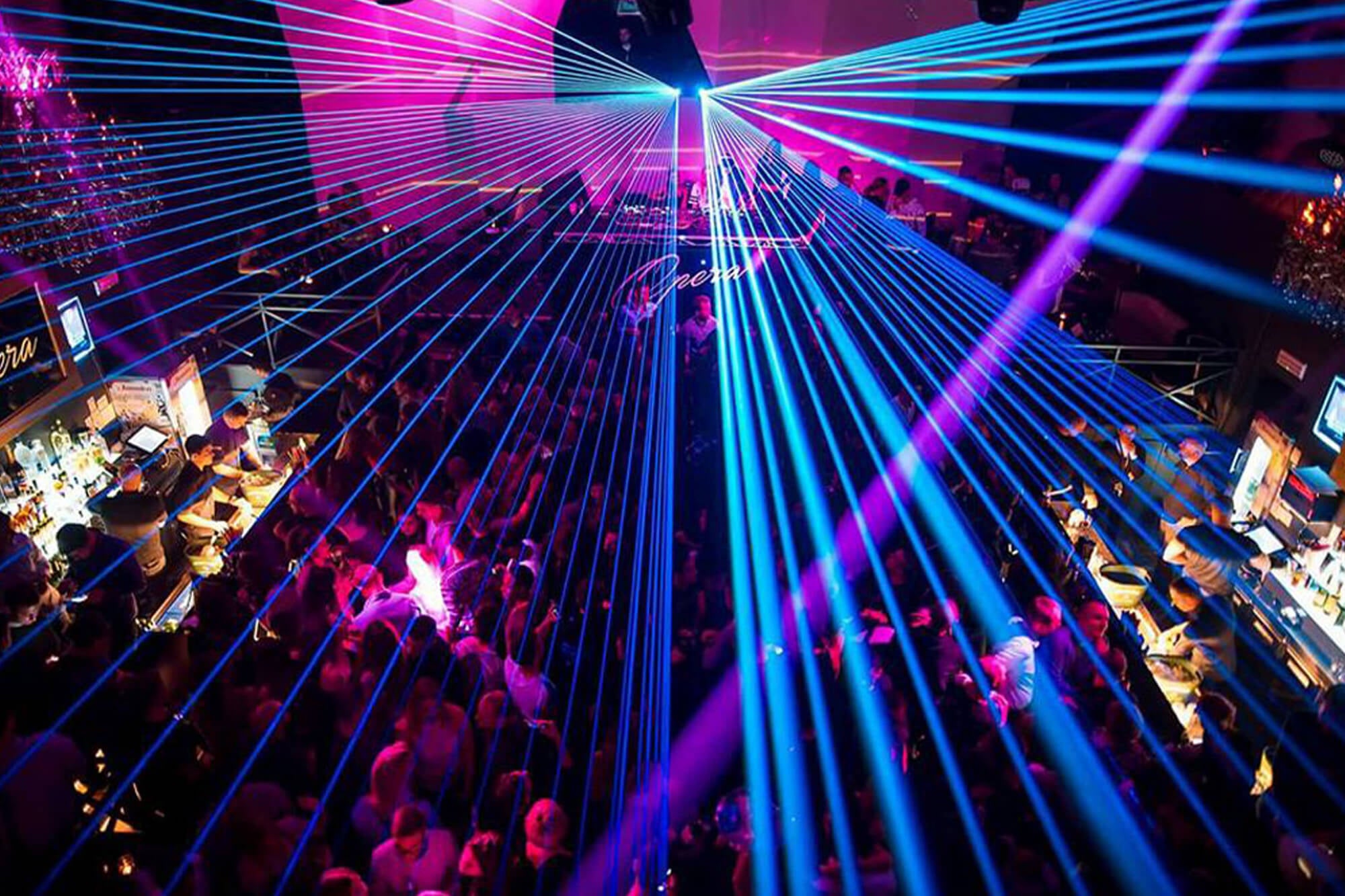 Integrated Color Laser Design
This is a color laser show system that is suitable for bars, weddings, and 3D laser light projector dances. It is a high-performance color laser light with all imported lasers.
Due to the selection of all-diode lasers and integrated color laser design, its brightness and effect can even surpass that of conventional 5W domestic laser lights lamps.
Power supply
AC110/220V, 50-60Hz±10%
Laser modulated signal
analog or TTL modulation
Type of laser
imported semiconductor solid-state laser
Beam diameter at the aperture
<6mm
Beam divergence
max 1.3mrad
Laser wavelength
red 638±5nm, green 520±5nm, blue 450±5nm
Galvanometer scanning system
15-40KPPS high speed scanning
Control mode
international standard ILDA control /DMX512 signal control /self-walk/voice control/master-slave
Control interface
international ILDA DB25 interface, international DXM512 , can connect with American pangolin laser software and tiger, pearl, MA controller,etc.
Safety function
one beam protection, no signal to close the light, etc
Suitable places
show,dacing hall, club, Bar and other enterntainment venues
Working environment
indoor (-30~40 degrees)
What material is the F9 laser light showing product case?
It is a metal case with a metal bracket.
Would Newfeel F9 lasers artwork for an outdoor party?
Yes, it would, but it is not waterproof.
If I am unhappy with the F9 RGB laser, What can I do about it?
Hi, dear. Any questions, please do not worry, please send the Email to us First by your order ID and tell us what is problem, we will do our service for you.
Can I use the Dmx controller to make F9 laser animation display 3d patterns?
On the device itself or on the DMX controller.
How to set the F9 nightclub lasers to slave mode?
The mode button on the back.
Does the F9 laser show system have an SD card slot to insert ilda files? Does the device also come with an SD card to change the mode on the computer?
You can choose different items when purchasing: normal configuration/with SD card/with FB4.