Green Laser
G300mw
G2000mw
Blue Laser
B300mw
B2000mw
Newfeel HXK Firefly
New Design Newfeel HXK Firefly RGB all color Laser Holiday Lighting Projector outdoor, indoor lighitng project, events, parties, Halloween, Christmas Lighting show Newfeel New firefly Laser Christmas Lights, holiday lighting projector, remote control, timer, and security lock kit.
plug and play, instant lighting show, with firefly laser effects with remote control.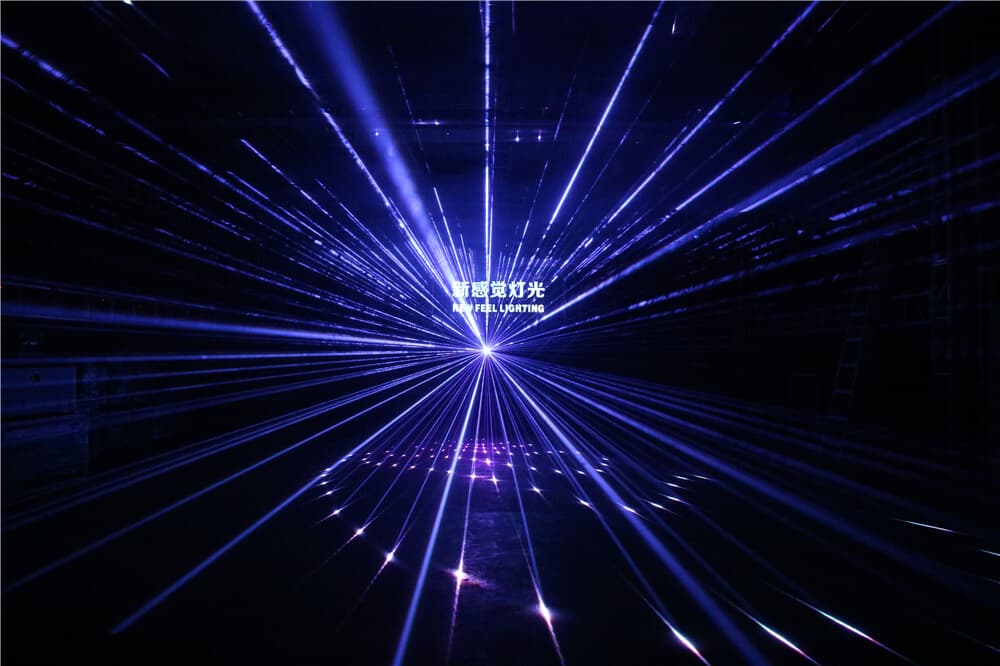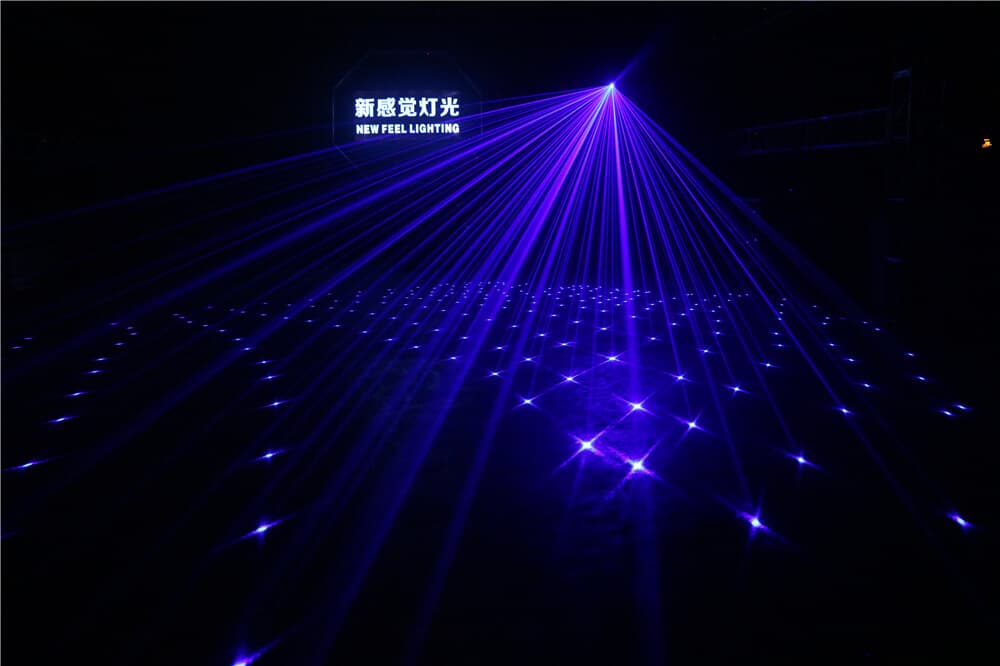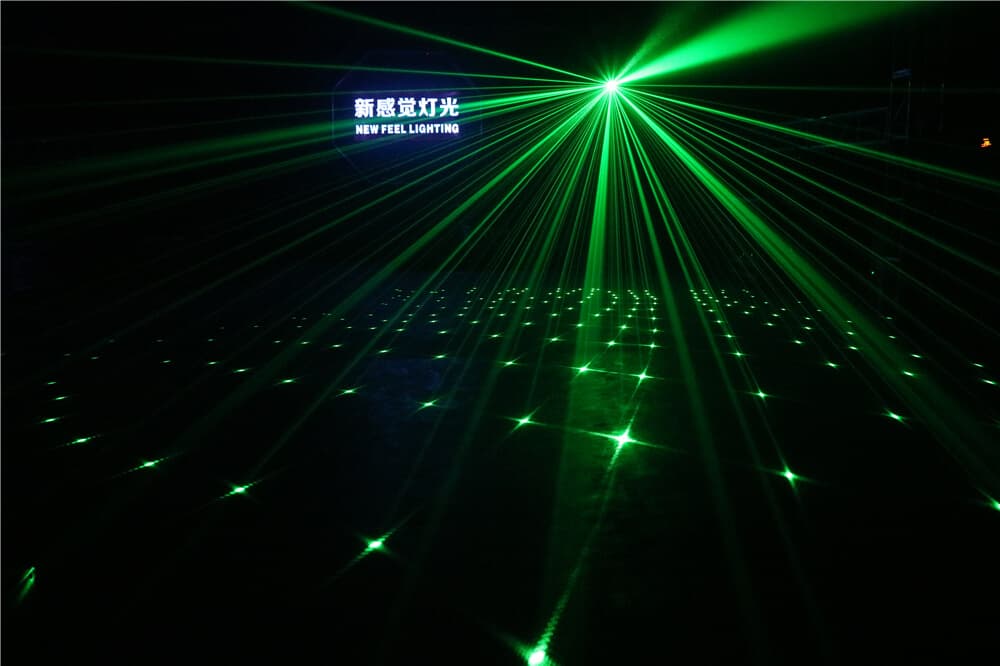 Applications
huge coverage 3000-4000 sqft depending on projection distance
Security lock kit is included, peace of mind for outdoor use
waterproof metal case, long cable for flexibility
with indoor base, and outdoor stake for any occasions
all colors, red, green, and blue, or any combinations of your choice, just one push of button.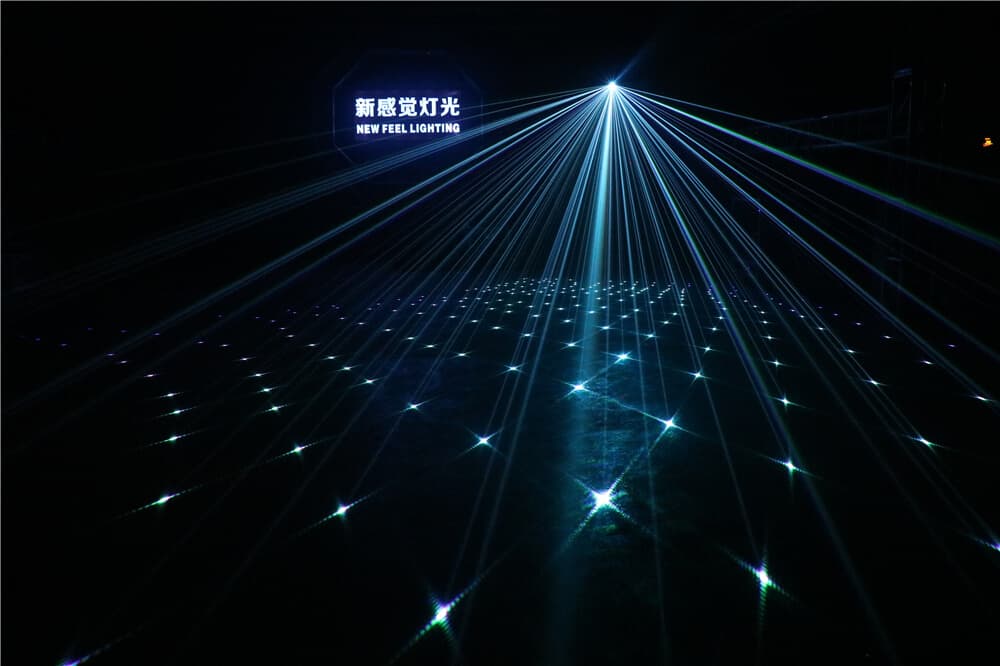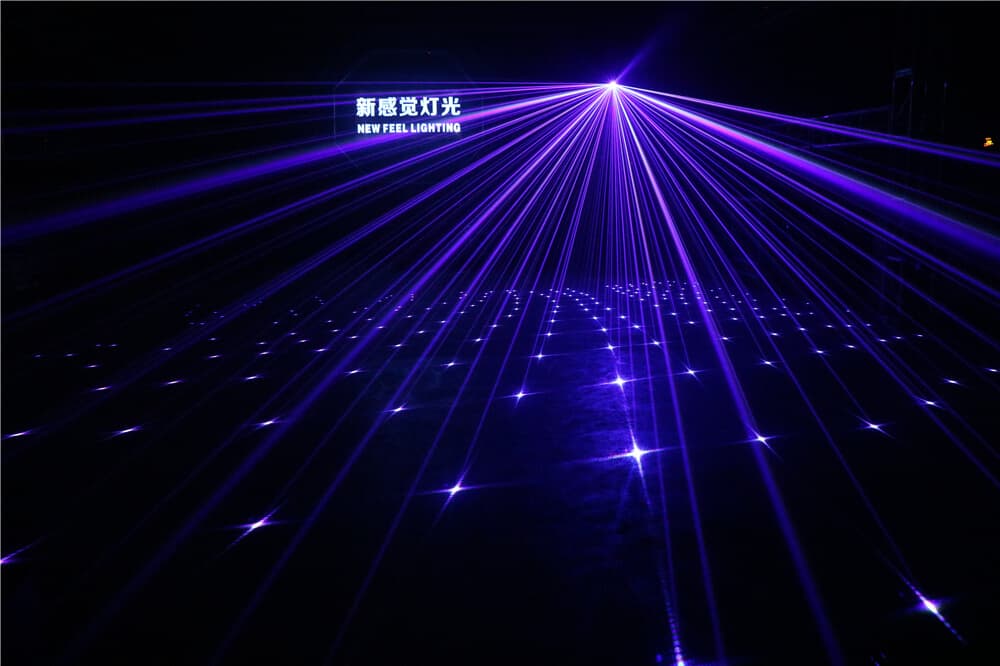 Power supply
AC90-240V,50-60Hz±10%
Laser power
RGB300-2000mw
Laser modulated signal
analog modulation
Type of laser
imported semiconductor solid-state laser
Laser wavelength
red 638±5nm, green 520±5nm, blue 450±5nm
Control mode
DMX512 signal control /self-walk/master-slave
Suitable places
landmark bulding, theme park,dacing hall, cluband other enterntainment venues.
Working environment
outdoor /indoor (-30~40 degrees)
How big is the room covered by the HXK laser projection lamp?
I recommend a big party room. You can aim at trees or the ground. It looks cool and you will see the same effect as the starry sky.
If I don't use any music, will HXK Galaxy Skylight be turned on?
Thank you for your question. When there is no music playing, the party light can work in auto mode or flash mode. Automatic mode: Random colors create a romantic and relaxing atmosphere. Flash mode: colors appear and disappear quickly.
Does this have a remote control?
It comes with a very simple remote control. Power, random and audio. I used showexpress to connect it via dmx... had to find another setting because Sumerg did not show up... but it worked fine
How many channels does HXK best outdoor laser light use?
Dude, what is the Newfeel HXK laser outdoor lighting waterproof rating of this lamp? It can be placed in water m
Yes.Protection level:IP66
Is the HXK laser firefly lamp powerful enough to see the bright beam when using the fog machine?