Description
Specs
Faq
Reviews
Green Laser
G300mw
G2000mw
Blue Laser
B300mw
B2000mw
Newfeel HXK Firefly
New Design Newfeel HXK Firefly RGB all color Laser Holiday Lighting Projector outdoor, indoor lighting projects, events, parties, Halloween, Christmas Lighting show Newfeel New firefly Laser Christmas Lights, holiday lighting projector.
plug and play, instant lighting show, with firefly laser effects.
Light can be so warm and romantic
Since the birth of the performance laser, it has always given people the feeling that it is dynamic and gorgeous, with a unique dynamic type, which makes people burn with passion.
NewFeel Laser uses its own research and development results and registered it as a patented technology to break through the past, which is to subvert the previous impression of laser being wild and unproductive, and bring you a new laser experience.
NewFeel Laser pioneered the perfect combination of laser effect and gypsophila effect, the product HKX series, created a new application of laser, and injected new vitality into the laser.
The device can create a realistic starry sky effect in a dark private room. Against the background of blue clouds, thousands of green stars streak across the walls, ceilings and floors from different directions, projecting like showers. Stars and clouds, this is unprecedented freshness.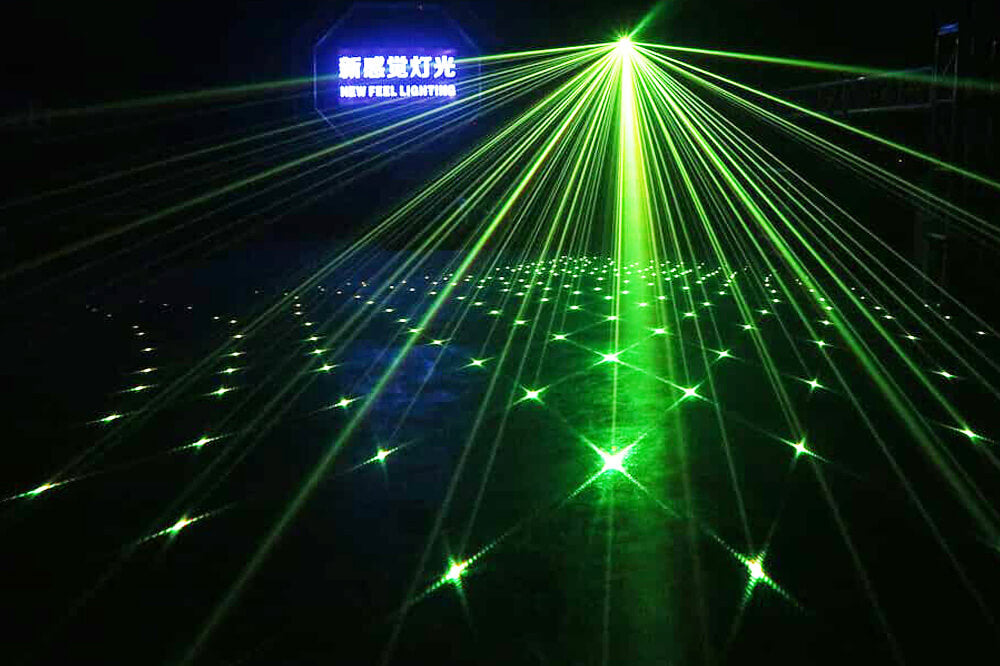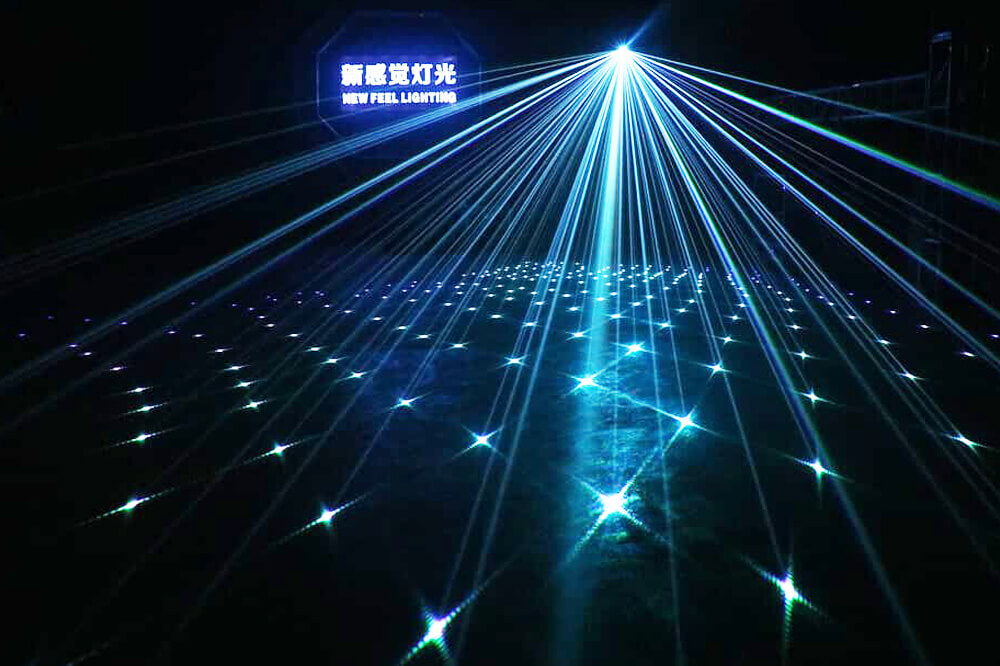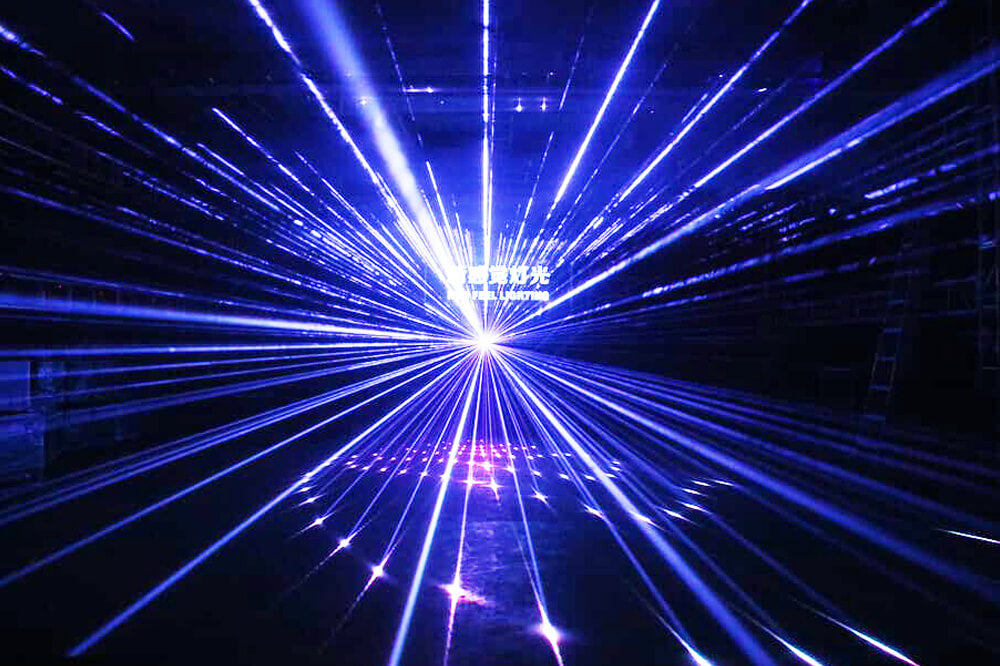 Applications
huge coverage of 3000-4000 sqft depending on the projection distance
A security lock kit is included, peace of mind for outdoor use
waterproof metal case, long cable for flexibility
with indoor base, and outdoor stake for any occasions
all colors, red, green, and blue, or any combinations of your choice, with just one push of a button.
Patented product of laser combination
Continuous innovation and self-challenge are the motto of NewFeel Laser, because we know that every innovation will bring you different harvests. Only by not giving up our persistence can we see progress in every innovation.
NewFeel Laser pioneered the perfect combination of laser effect and water pattern effect, creating a new application of laser and injecting new vitality into the laser.
Hand-in-one, digital control
We do not indulge in the classics of the past, but bravely allow ourselves to change boldly. From the knob-type full manual program, to the manual mode and self-propelled mode gear switching with built-in self-propelled range, to the digital button-type self-propelled program and manual full digitalization, all these make you more powerful.
In manual mode, the stroboscopic speed and rotation speed of the laser can be freely defined by pressing the numbers, and the brightness, stroboscopic speed and rotation speed of the Laser can also be set.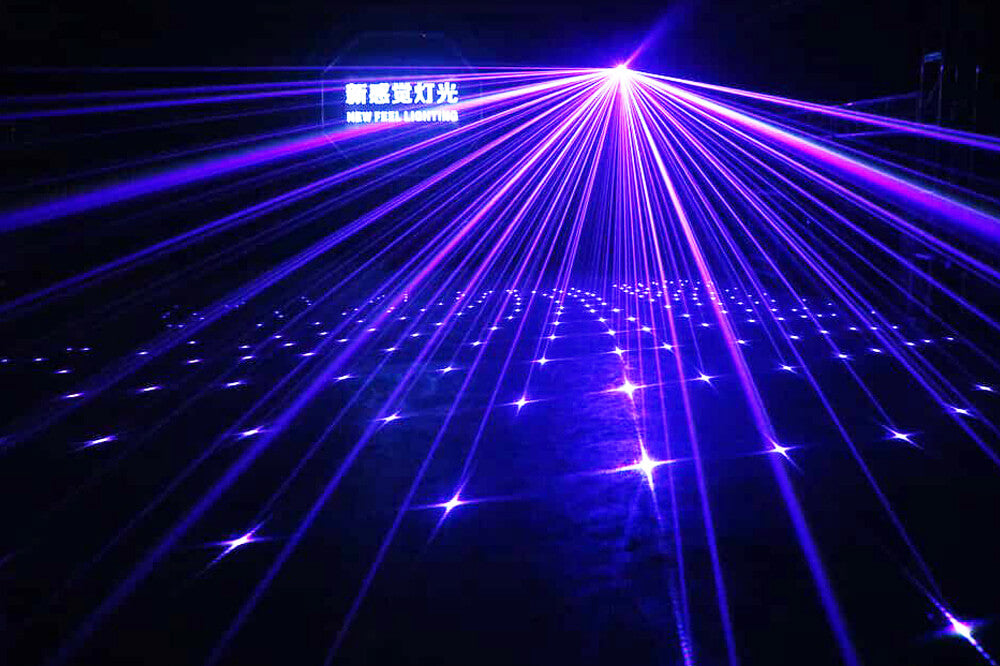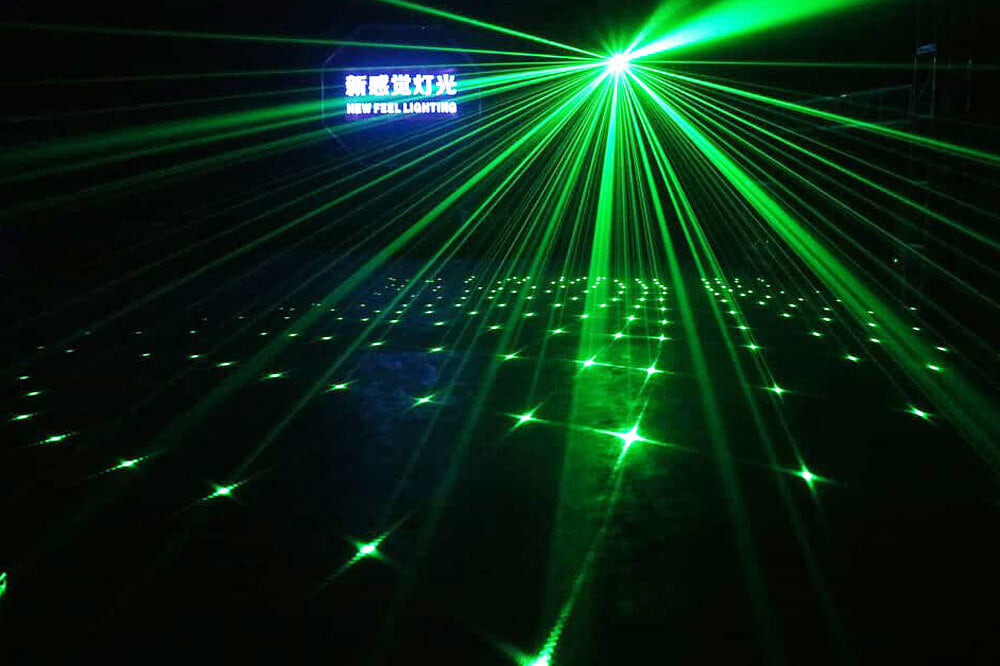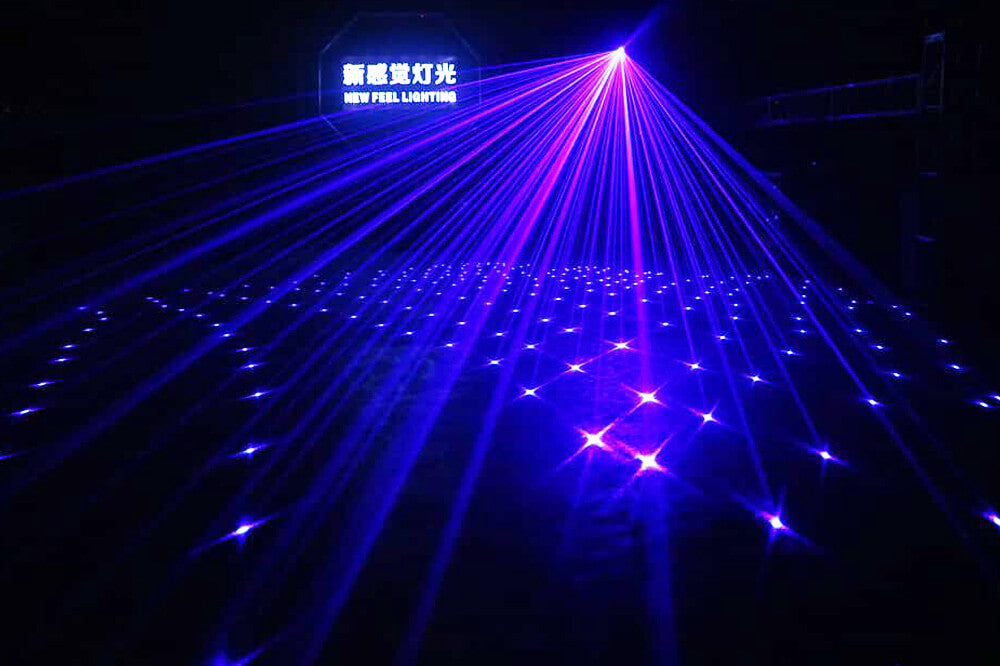 Power supply
AC90-240V,50-60Hz±10%
Laser power
RGB300-2000mw
Laser modulated signal
analog modulation
Laser wavelength
red 638±5nm, green 520±5nm, blue 450±5nm
Control mode
DMX512 signal control /self-walk/master-slave
Suitable places
landmark bulding, theme park,dacing hall, cluband other enterntainment venues.
Working environment
outdoor /indoor (-30~40 degrees)
How big is the room covered by the HXK laser projection lamp?
I recommend a big party room. You can aim at trees or the ground. It looks cool and you will see the same effect as the starry sky.
If I don't use any music, will HXK Galaxy Skylight be turned on?
Thank you for your question. When there is no music playing, the party light can work in auto mode or flash mode. Automatic mode: Random colors create a romantic and relaxing atmosphere. Flash mode: colors appear and disappear quickly.
Is the HXK laser firefly lamp powerful enough to see the bright beam when using the fog machine?
How many channels do HXK's outdoor laser light use?
Dude, what is the Newfeel HXK laser outdoor lighting waterproof rating of this lamp? It can be placed in water?
Yes.Protection level: IP66