Item No.
F2750
F2780
F2800
F2990
Red Laser
R100mw/638nm
R100mw/638nm
R300mw/638nm
R500mw/638nm
Green Laser
G80mw/520nm
G80mw/520nm
G80mw/520nm
G500mw/520nm
Blue Laser
B150nm/450nm
B600nm/450nm
B1000nm/450nm
B1000nm/450nm
Scanning system
15kpps
15kpps
15kpps
15kpps
F2 series 19,000 pattern party laser projector
19,000 colorful patterns: F2 laser party light includes 6 groups of effects such as 3D and grating, 15 groups of pattern libraries, for indoor, outdoor, DJ, band, bar, bar, club, karaoke, party, etc.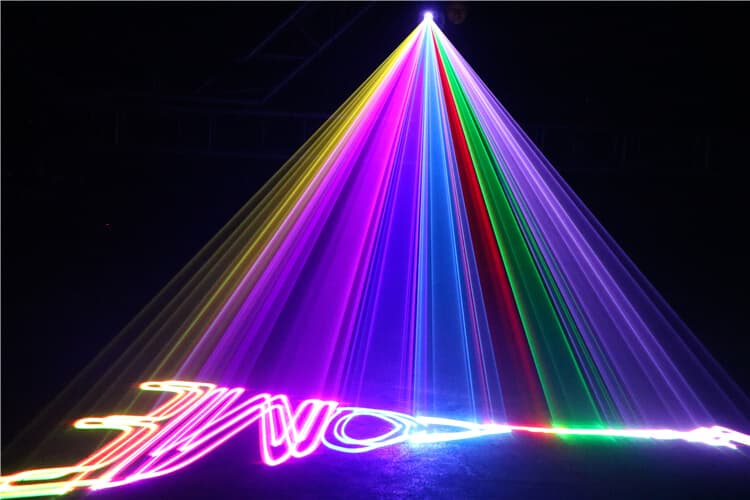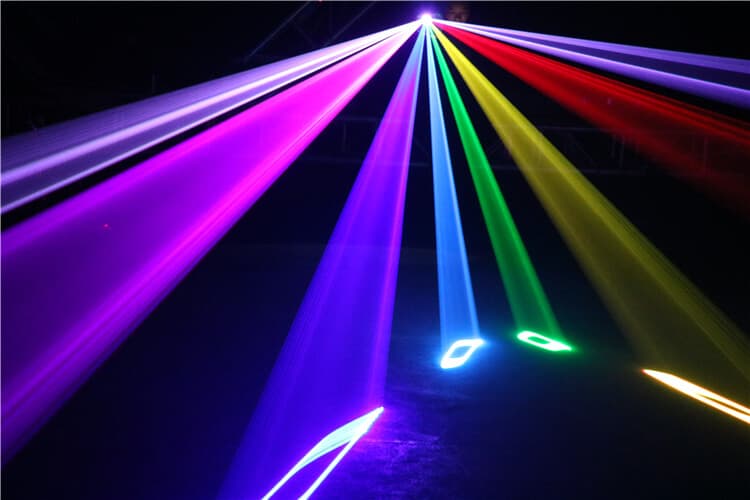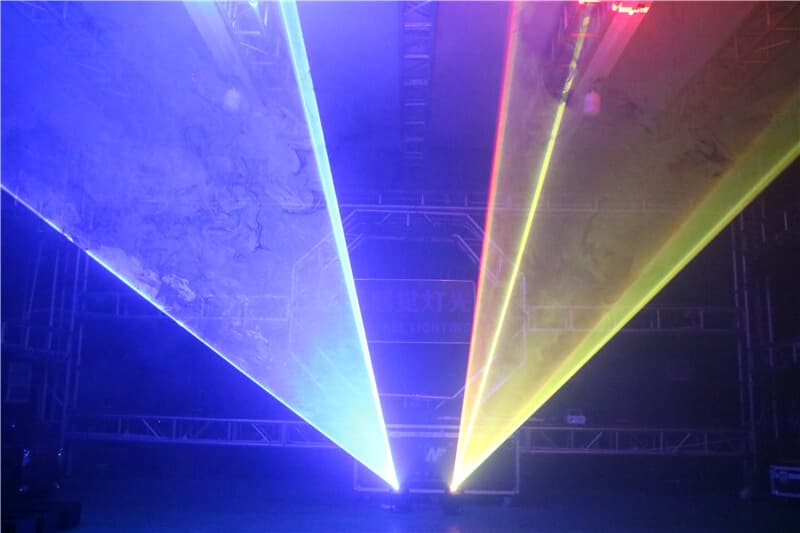 Easy to install and carry
The F2 stroboscopic laser party can be hung anywhere, there is a hanging hole at the bottom of the bracket, which can be hung on the roof, wall or table. The stand can be manually rotated by 180 degrees; no matter where it is hung, it can be rotated as needed.
Ultra-small size, easy to carry outdoors.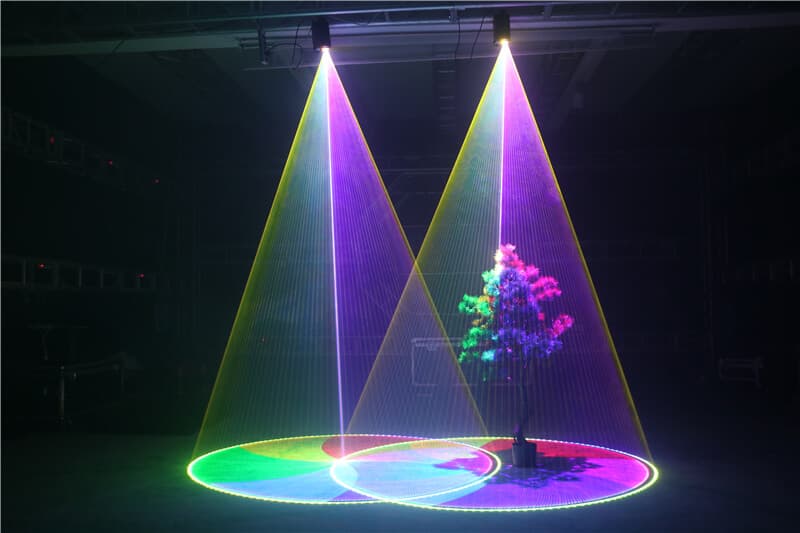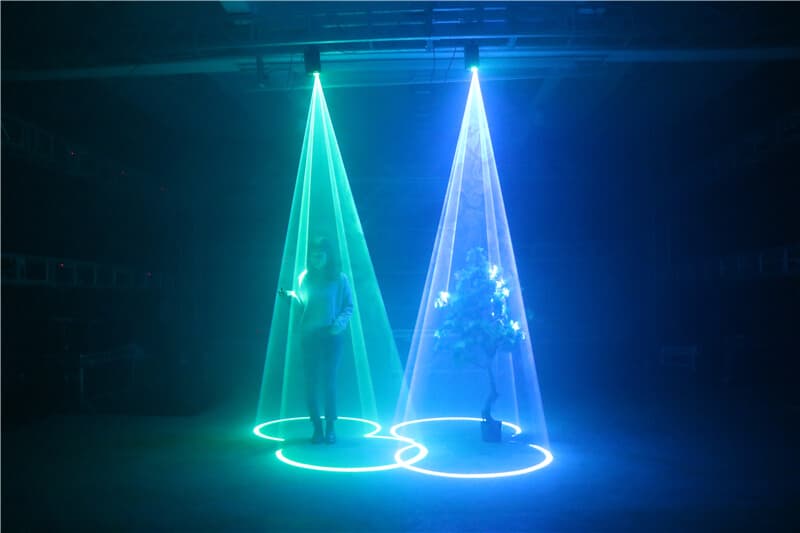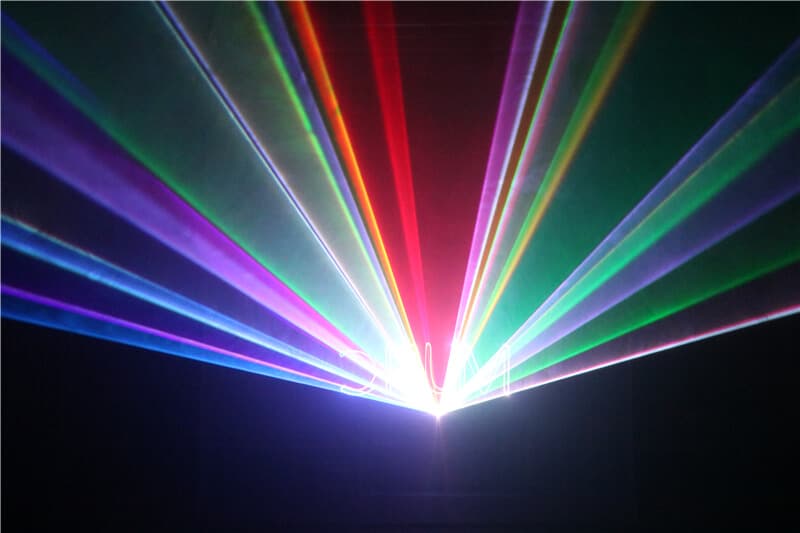 Power supply
AC90-240V,50-60Hz±10%
Laser power
RGB300-2000mw
Laser modulated signal
analog or TTL modulation
Type of laser
imported semiconductor solid-state laser
Beam diameter at the aperture
max 6mm
Beam divergence
max 1.3mrad
Scanning system
15-20KPPS high speed scanning
Control mode
DMX512 signal control /self-walk/voice control/master-slave
Working environment
indoor (-30~40 degrees)
Does F2 series stage lighting laser need dmx controller? Or does the dmx controller only need additional custom controls/modes?
No, you can work independently.
Newfeel F2 series stage laser lights can work without dmx controller. Is there an active sound mode?
Yes, it can also work without a DMX controller, and the sound activation mode works quite well in a small area, but I'm not sure how sensitive it is in a large room.
Is there any DMX control software program that has created a device configuration file for this laser?
No, the configuration file is not preset and I cannot connect it to the panel. Need stitching.
Can you freeze it like a cheaper laser or pause it in the scanner
Can the F2 series party projector laser be placed in your home?
This is an amazing unit. To answer your question directly, yes, I put mine in the living room. Like any laser system, you don't want to aim directly at people's eyes for a long time. The best way is to point to the wall, ceiling or floor.
Are there different color settings for F2 series laser lights?
I have lost the F2 party laser light manual. Has anyone found it online?
Send a message to the seller, send the order number, and then the pdf will be sent to you.