Description
Specs
Faq
Reviews
Item No.
F4700-920A
F4700--920
F4700-930A
F4700-930
F4700-940
F4700-940A
F4700-950
F4700-950A
Red Laser
R6000mw/638nm
R5500mw/635nm
R8000mw/638nm
R8000mw/635nm
R11000mw/635nm
R10000mw/638nm
R12000mw/635nm
R12000mw/638nm
Green Laser
G6000mw/520nm
G5500mw/520nm
G10000mw/520nm
G9000mw/520nm
G12000mw/532nm
G14000mw/520nm
G15000mw/532nm
G16000mw/520nm
Blue Laser
B8000nw/450nm
B9000nw/447nm
B12000nw/450nm
B13000nw/447nm
B17000nw/450nm
B16000nw/450nm
B23000nw/447nm
B20000nw/450nm
Scanning system
25kpps
30kpps
25kpps
30kpps
30kpps
25kpps
30kpps
25kpps
Waterproof IP56
F4700 RGB30-50W Outdoor Laser Lights are all assembled with Good white balance, evolution, and Waterproof IP56.
F4700 sky laser Control System
Pangolin FB4, controlling via Ethernet, Artnet, DMX Or ILDA, etc.
Warranty: 2 years
Newfeel F4700 sky lasers have a White Balance, small beam Divergence & Diameter,30~40KPPS high-speed scanning, Analog Modulation,60°scan angle max, Warranty: 2 years.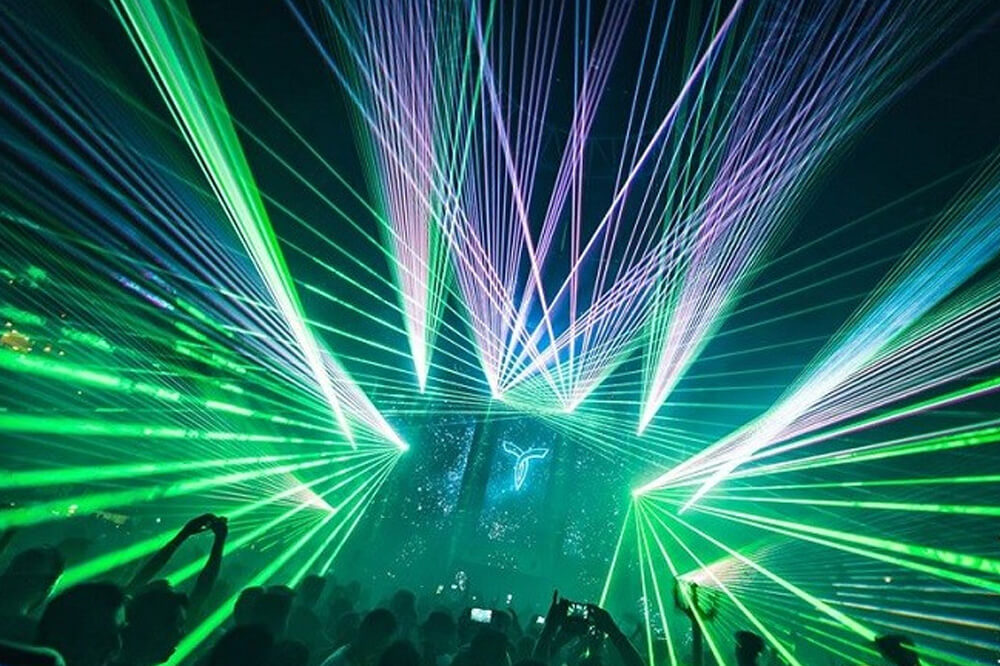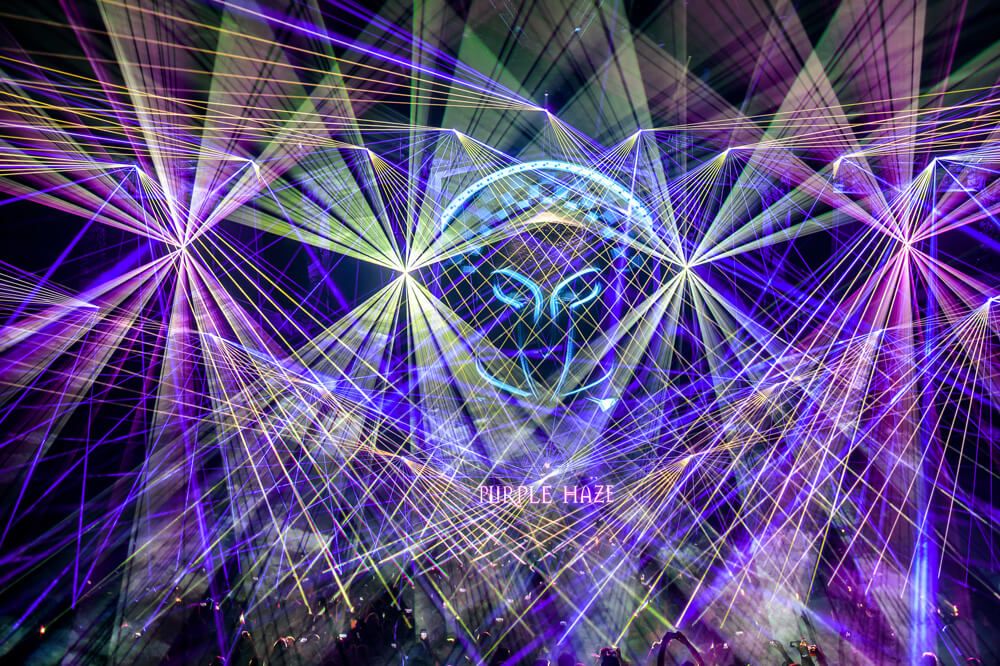 Applications
The F4700 Series laser lights screen device can be controlled by ilda and has graphics capabilities. Our outdoor laser light show applications like Landmark laser, Sky laser, High Building City Lighting, Theme Park, Football Games, Sports, Championship, Inauguration, Military Parade, Festival Celebration, etc.
Analog Modulation
This show laser light provides an analog modulation. It means a better colour fading and a much broader colour. Combining that much power with it's precision 40K graphics scanners, whereby accuracy and beam shape is extremely advanced, so these units are suitable for high professional applications.
ILDA and DMX
The laser can be controlled over ILDA and DMX or run stand-alone in auto or sound activated mode. You can produce the exact effect you want with the DMX and ILDA control. With a fog machine, you can see the beams crystal clear in air.
This one will rock the whole space for an amazing light beam show. This makes it suitable for any kind of application - fixed installations, mobile use, multimedia projects, long distance outdoor applications and extra precise graphics projections.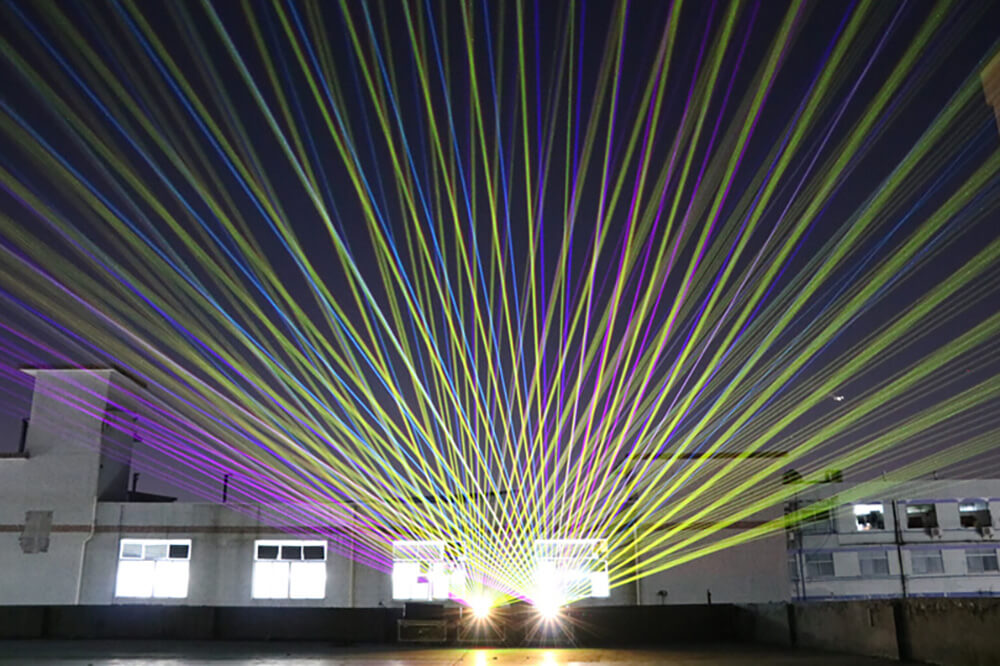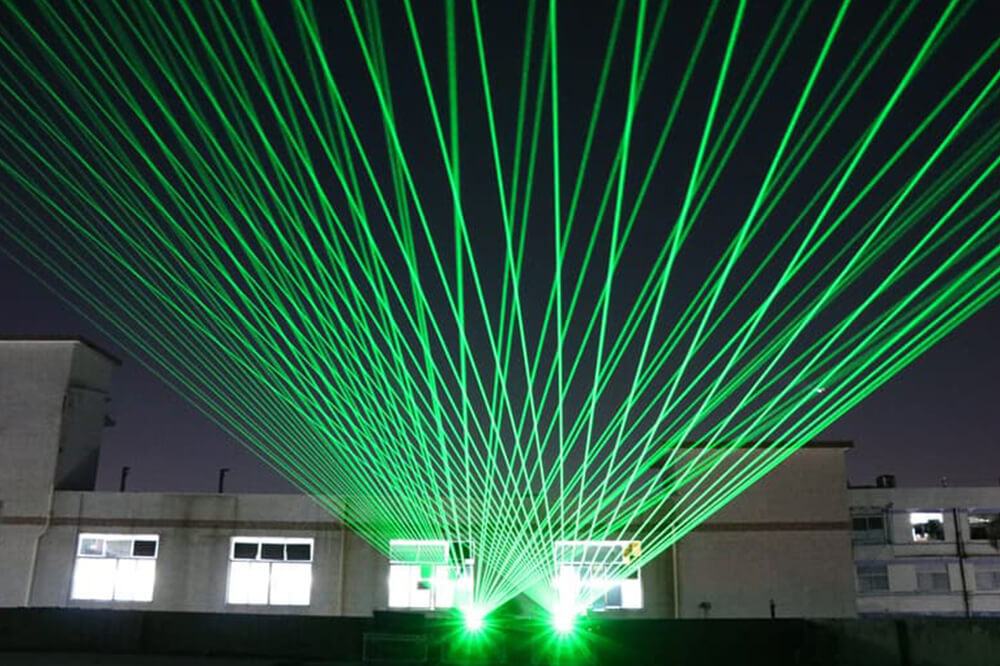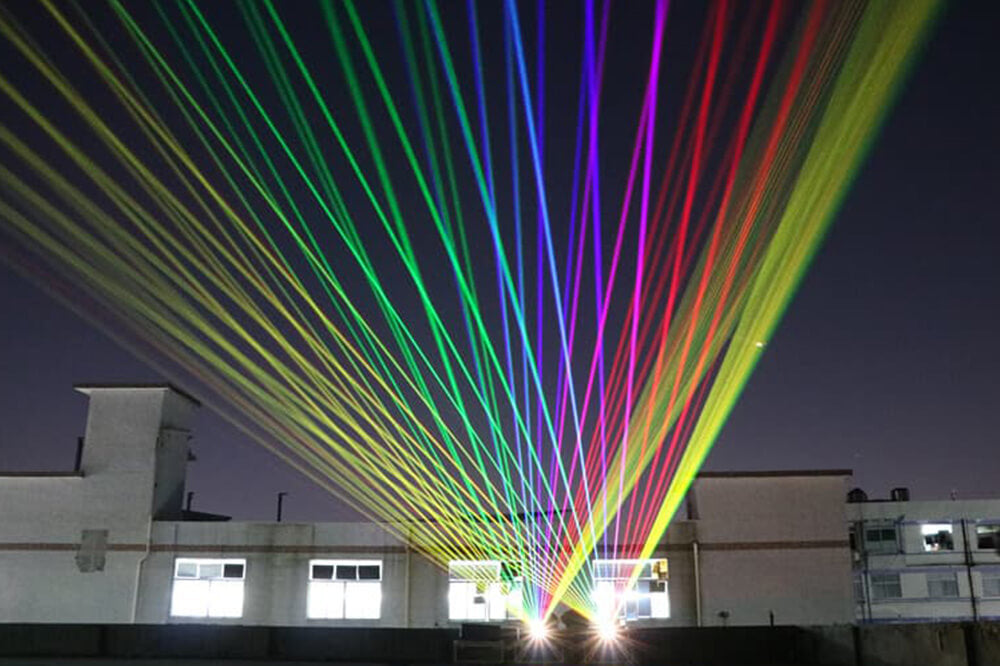 laser lights
Power supply
AC110/220V, 50-60Hz±10%
Laser modulated signal
analog or TTL modulation
Beam diameter at the aperture
max 8mm
Beam divergence
max 1.3mrad
Laser wavelength
red 638±5nm, green 520±5nm, blue 450±5nm
Scanning system
25-30KPPS high speed scanning
Control mode
international standard ILDA control /DMX512 signal control /self-walk/master-slave
Control interface
international ILDA DB25 interface, international DXM512 , can connect with American pangolin laser software and tiger, pearl, MA controller,etc.
Safety function
one beam protection, no signal to close the light, etc
Suitable places
landmark bulding, theme park,dacing hall, club, big show and other enterntainment venues
Working environment
outdoor /indoor (-30~40 degrees)
What material is the F4700 Sky outside party light product case?
It is a metal case with a metal bracket.
Would Newfeel F4700 professional outdoor laser lights be for an outdoor party?
If I am unhappy with the F4700 laser show equipment, What can I do about it?
Hi, dear. Any questions, please do not worry, please send the Email to us First by your order ID and tell us what is problem, we will do our service for you, thank you.
Can I use the Dmx controller to make the F4700 laser show system display 3d patterns?
On the device itself or on the DMX controller.
How to set the F4700 sky laser to slave mode?
The mode button on the back.
Does the F4700 laser show projector have an SD card slot to insert ilda files? Does the device also come with an SD card to change the mode on the computer?
You can choose different items when purchasing: normal configuration/with SD card/with FB4.