Description
Specs
Faq
Reviews
Item No.
F4700-920A
F4700--920
F4700-930A
F4700-930
F4700-940
F4700-940A
F4700-950
F4700-950A
Red Laser
R6000mw/638nm
R5500mw/635nm
R8000mw/638nm
R8000mw/635nm
R11000mw/635nm
R10000mw/638nm
R12000mw/635nm
R12000mw/638nm
Green Laser
G6000mw/520nm
G5500mw/520nm
G10000mw/520nm
G9000mw/520nm
G12000mw/532nm
G14000mw/520nm
G15000mw/532nm
G16000mw/520nm
Blue Laser
B8000nw/450nm
B9000nw/447nm
B12000nw/450nm
B13000nw/447nm
B17000nw/450nm
B16000nw/450nm
B23000nw/447nm
B20000nw/450nm
Scanning system
25kpps
25kpps(CHANGCHUN CNI)
25kpps
25kpps(CHANGCHUN CNI)
25kpps(CHANGCHUN CNI)
25kpps
25kpps(CHANGCHUN CNI)
25kpps
Newfeel F4700 Series lasershow
The Newfeel F4700 Series laser show is a high-power laser system, ideal for lighting designers and event professionals, working at large-scale indoor events and outdoor shows. It's is a full-color RGB-based system with analog modulation, allowing you to produce a huge array of laser effects and color combinations.
The Series F4700 lazar show also features a high-speed optical scanning system, so it's ready to project beautiful beam and liquid sky effects, as well as laser graphics, text, and logos. The system is built into a rugged IP56 rated housing, making it great for permanent installations as well as mobile events.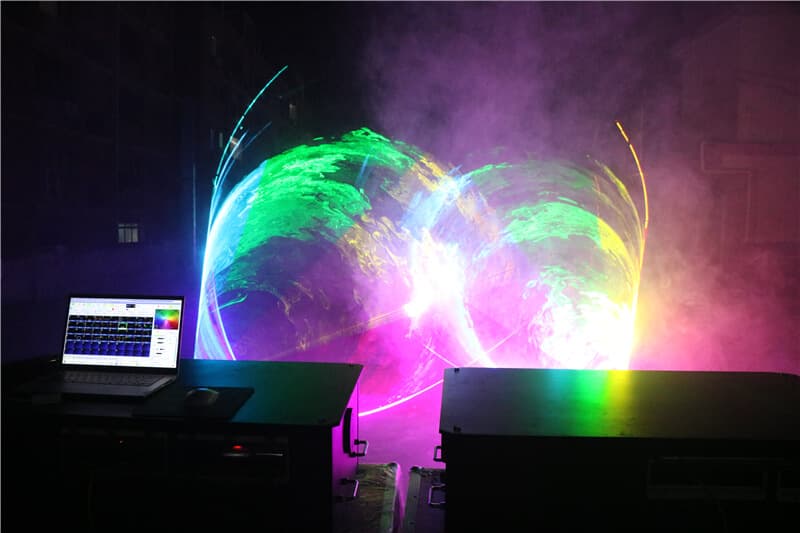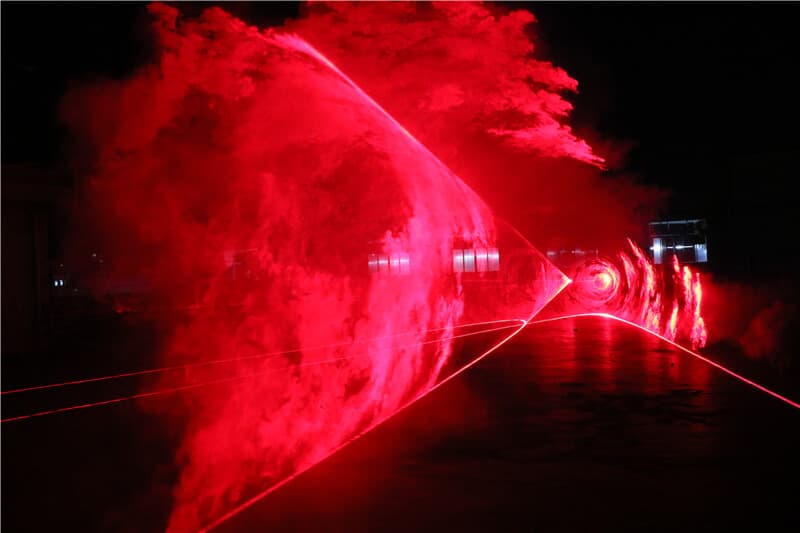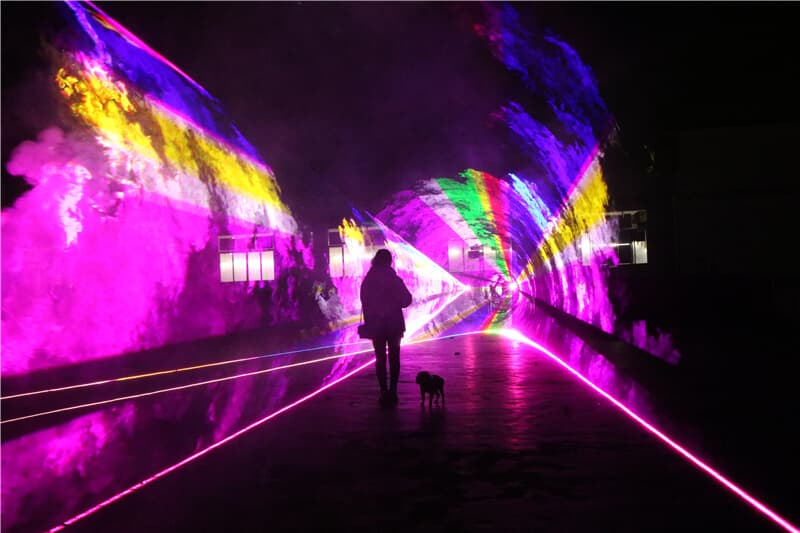 F4700 skylasers
TThe F4700 sky laser is ILDA controllable, so you can run it from a PC (using a Pangolin laser control system) or over DMX or ArtNET, through Pangolin software. It also features ILDA in/out, so you can easily connect multiple Series 10 units together, for multi-projector shows. The unit also features controls on the back for inverting your X/Y position, as well as adjusting the individual output of your red, green, and blue color lines.
In addition, the Series F4700 outdoor laser light show equipment features LASORB protection on all laser sources, helping to extend the overall lifetime of the laser system.
The Series F4700 complies with all US CDRH and FDA safety regulations.
What's Included:
The Series F4700 laser show system includes the Series 10 laser projector, control cable, power cable, eStop box, keys, and safety interlock. We also include a custom protective flight case and provide a user manual for proper setup and operation.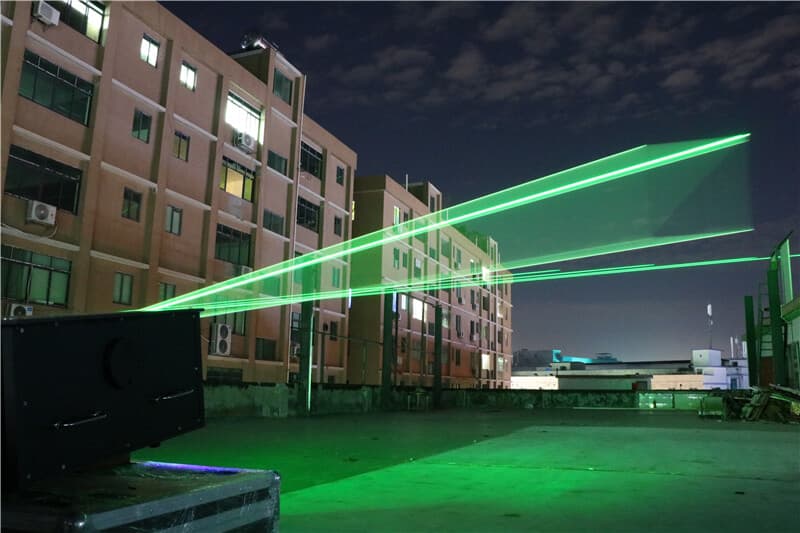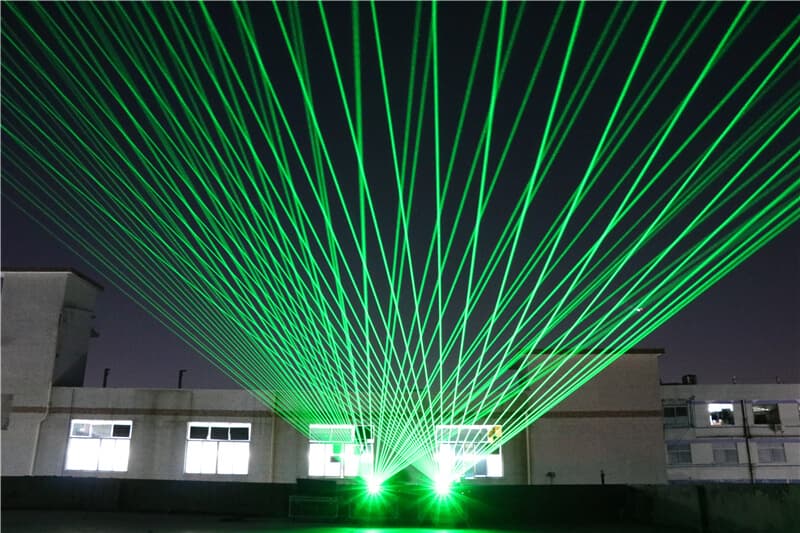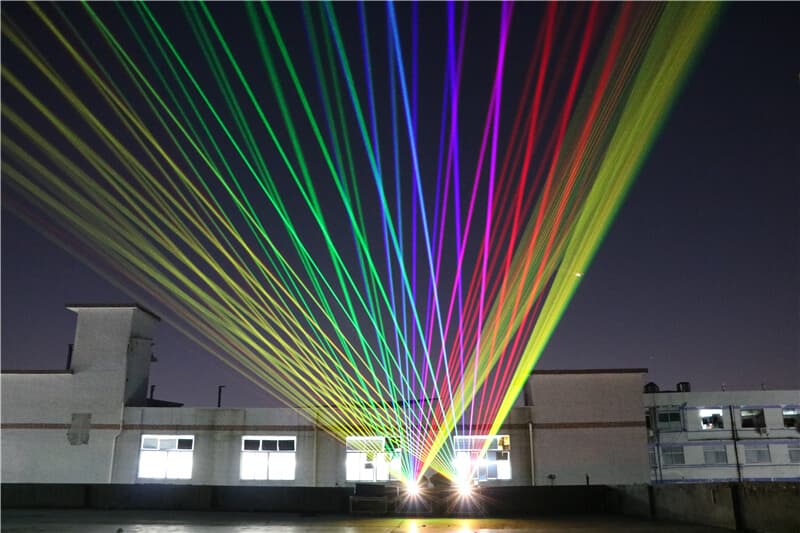 laser lights
Power supply
AC110/220V, 50-60Hz±10%
Laser modulated signal
analog or TTL modulation
Beam diameter at the aperture
max 8mm
Beam divergence
max 1.3mrad
Laser wavelength
red 638±5nm, green 520±5nm, blue 450±5nm
Scanning system
25-30KPPS high speed scanning
Control mode
international standard ILDA control /DMX512 signal control /self-walk/master-slave
Control interface
international ILDA DB25 interface, international DXM512 , can connect with American pangolin laser software and tiger, pearl, MA controller,etc.
Safety function
one beam protection, no signal to close the light, etc
Suitable places
landmark bulding, theme park,dacing hall, club, big show and other enterntainment venues
Working environment
outdoor /indoor (-30~40 degrees)
What material is the F4700 Sky outside party light product case?
It is a metal case with a metal bracket.
Would Newfeel F4700 professional outdoor laser lights be for an outdoor party?
If I am unhappy with the F4700 laser show equipment, What can I do about it?
Hi, dear. Any questions, please do not worry, please send the Email to us First by your order ID and tell us what is problem, we will do our service for you, thank you.
Can I use the Dmx controller to make the F4700 laser show system display 3d patterns?
On the device itself or on the DMX controller.
How to set the F4700 sky laser to slave mode?
The mode button on the back.
Does the F4700 laser show projector have an SD card slot to insert ilda files? Does the device also come with an SD card to change the mode on the computer?
You can choose different items when purchasing: normal configuration/with SD card/with FB4.