Description
Specs
Faq
Reviews
Green Laser
G3000mw/525nm
RGB laser system
Newfeel NF560 is a laser light full-color RGB laser system. At the time of purchase, you can choose to have an integrated Pangolin FB4 media server and a sturdy enclosure.
This is an excellent laser projector for lighting designers and special FX companies who want to integrate lasers into any multimedia setting.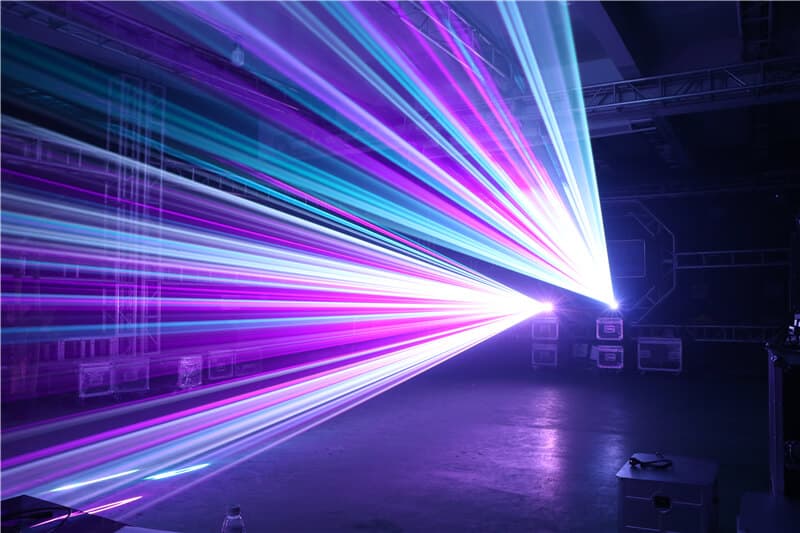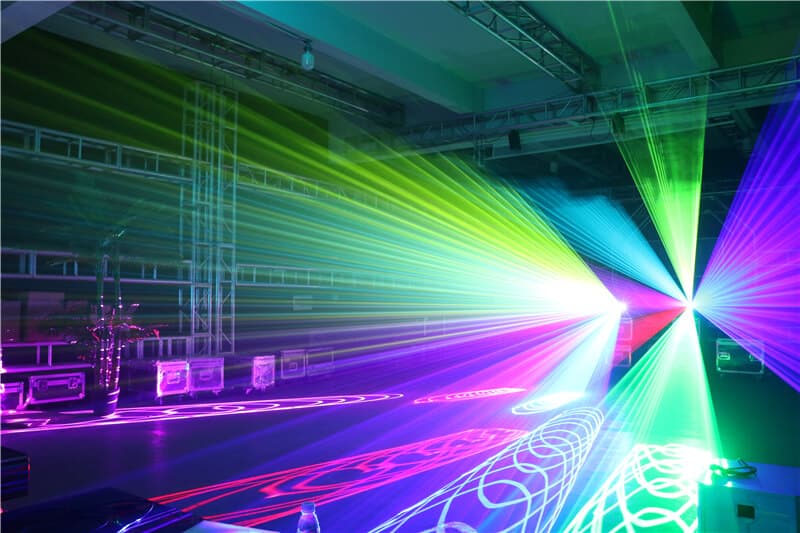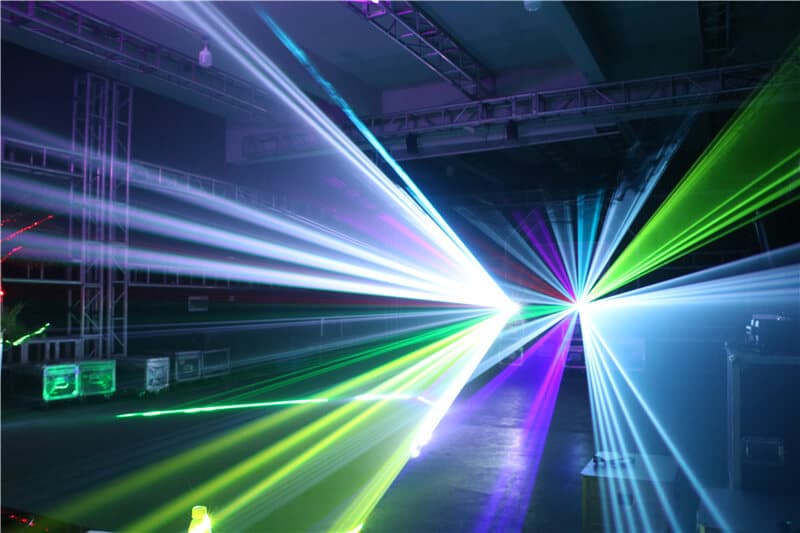 Application
NF560 laser light technologies are suitable for large and medium-sized indoor venues, as well as small and medium-sized outdoor performances and festivals (up to about 10,000 people).
The lamp can also be used indoors and outdoors to project laser graphics, logos, text, and laser billboard advertisements.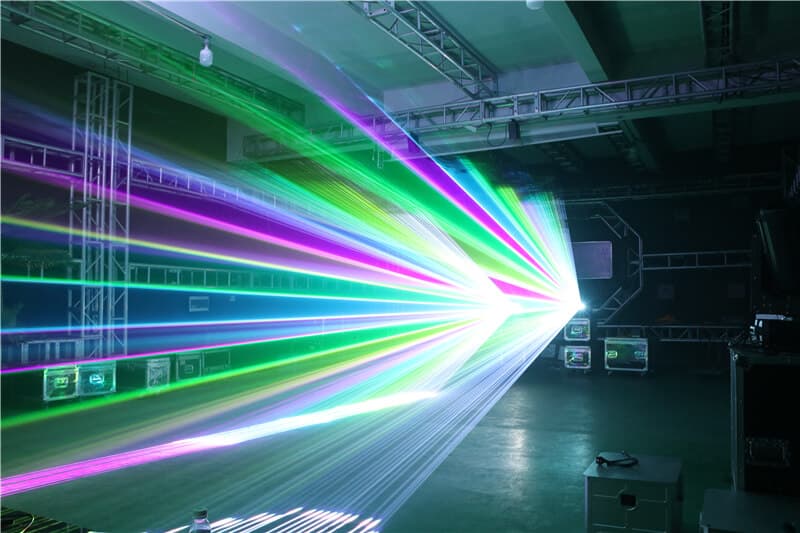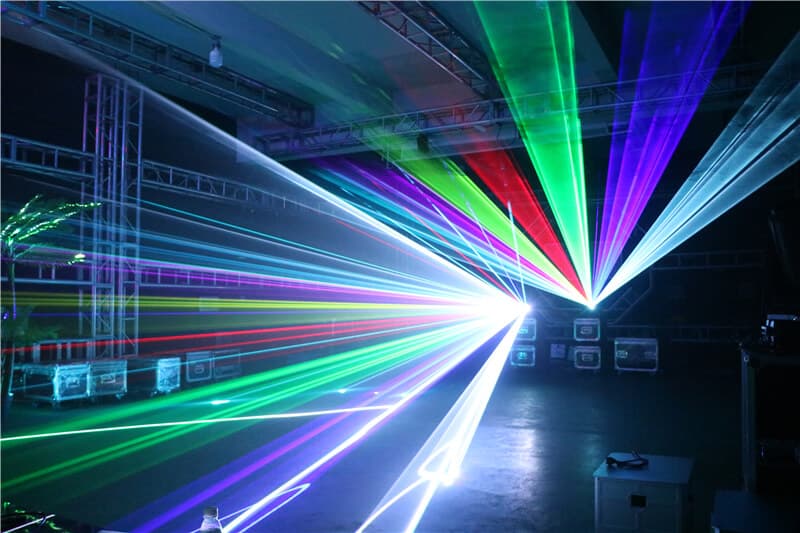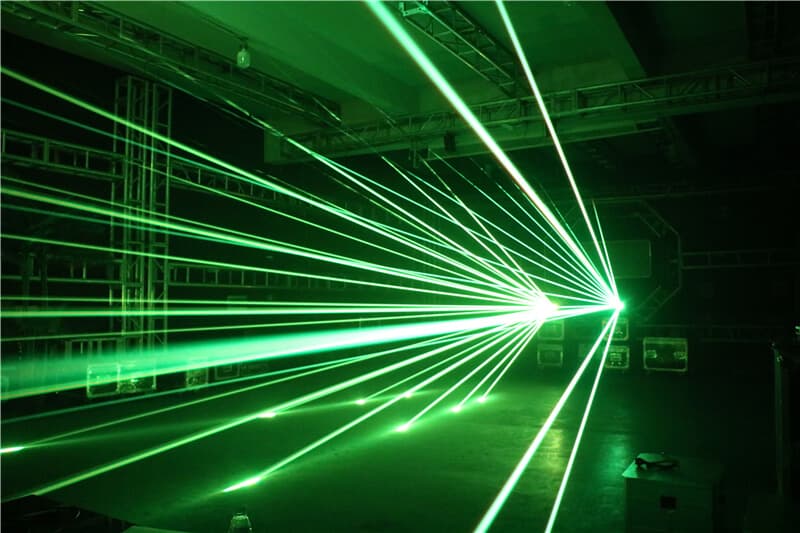 Power supply
AC110/220V, 50-60Hz±10%
Laser modulated signal
analog or TTL modulation
Beam diameter at the aperture
max 6mm
Beam divergence
max 1.3mrad
Laser wavelength
red 638±5nm, green 520±5nm, blue 450±5nm
Scanning system
20K-25KPPS high speed scanning
Control mode
international standard ILDA control /DMX512 signal control /self-walk/voice control/master-slave
Control interface
international ILDA DB25 interface, international DXM512 , can connect with American pangolin laser software and tiger, pearl, MA controller,etc.
Safety function
one beam protection, no signal to close the light,etc.
Suitable places
big show,dacing hall, club, Bar and other enterntainment venues
Working environment
indoor (-30~40 degrees)
What material is the NF560 laser club product case?
It is a metal case with a metal bracket.
Would Newfeel NF560 Dmx lasers work for an outdoor party?
Yes, it would, but it is not waterproof.
If I am unhappy with the NF560 ilda laser, What can I do about it?
Hi, dear. Any questions, please do not worry, please send the Email to us First by your order ID and tell us what is problem, we will do our nice service for you.
Can I use the Dmx controller to make NF560 Christmas laser light show laser display 3d patterns?
On the device itself or on the DMX controller.
Does the NF560 laser beam light have an SD card slot to insert ilda files? Does the device also come with an SD card to change the mode on the computer?
You can choose different items when purchasing: normal configuration/with SD card/with FB4.