Description
Specs
Faq
Reviews
Item No.
F6-701A
F6-702A-T
F6-702A
Red Laser
R300mw/638nm
R500mw/638nm
R500mw/638nm
Green Laser
G80mw/520nm
G500mw/520nm
G500mw/520nm
Blue Laser
B800nm/450nm
B1000nw/450nm
B1000nw/450nm
Scanning system
20KPPS
20KPPS
20KPPS
**RGB Outdoor Laser Projection with Six Beam Outlets**
Experience the innovation of the F6 series, featuring a six eyes RGB outdoor laser light projector with RGB array. Equipped with TTL/Ang modulation, this projector offers six beam outlets. Control is seamless via DMX, making integration into existing lighting setups effortless. Each beam output boasts its own XY scan set featuring 20k @ 8°.
**Tailored for Bar Environments: 6 Full-Color Animation Laser Head**
Crafted with bars in mind, the F6 series presents a specialized design for a six-head full-color animation laser. Engineered to sync with major control tables like Tiger and MA, its user-friendly interface allows for easy and adaptable editing. This laser creates an enigmatic interplay of color beams in the air, conjuring effects like rbis, sector, and space-time tunnel simulations. With over 200 dynamic memory patterns, the synchronized light show across all six heads delivers a commanding visual impact, all at a cost-effective price point.
**Limitless Creativity through DMX Control**
Harnessing DMX control, the F6 series unleashes a spectrum of possibilities. From chasers to beam and fan laser effects, its versatility knows no bounds. Seamlessly integrate the beam array into your existing lighting setup and unlock a world of captivating displays.
**128 Beams and Animation Patterns**
Experience a rich canvas of creativity with the pattern size adjustment function. This laser projector boasts an internal repository of 128 beams and animation patterns. Perfect for a range of applications including beam animation, laser advertising, projection, skynet beam performances, and laser line effects.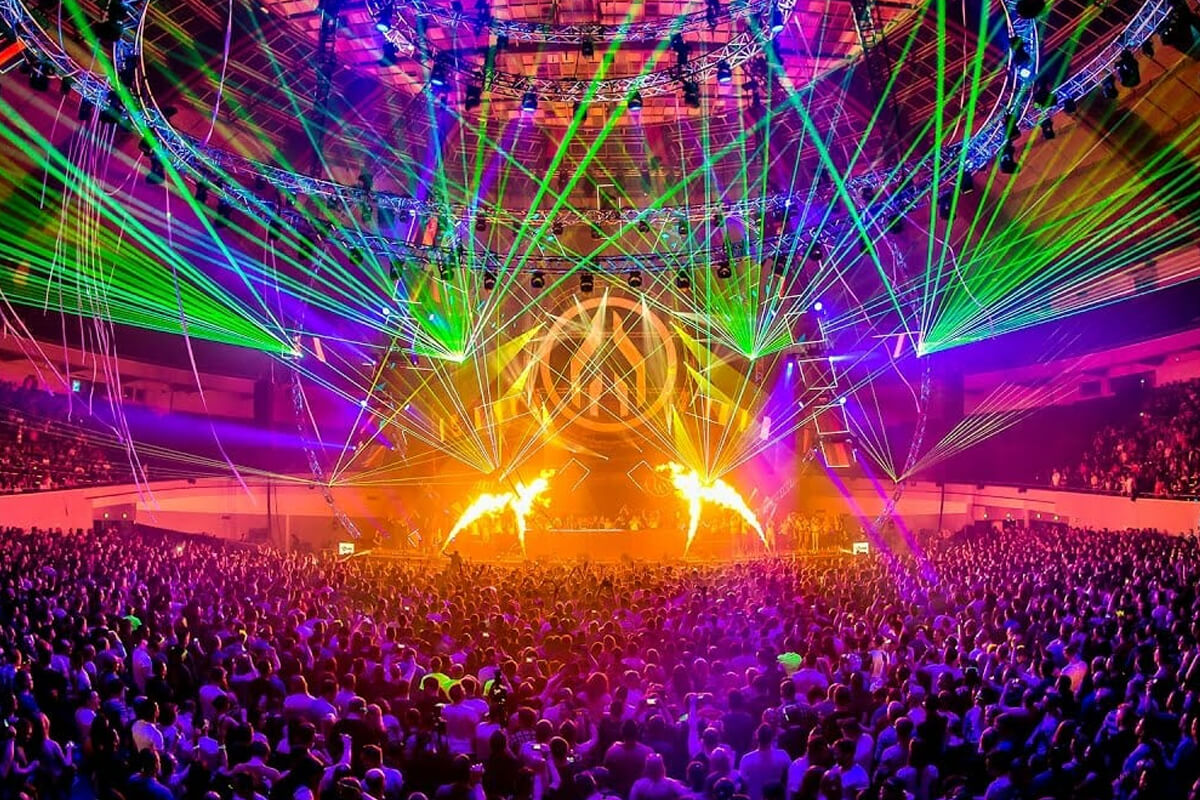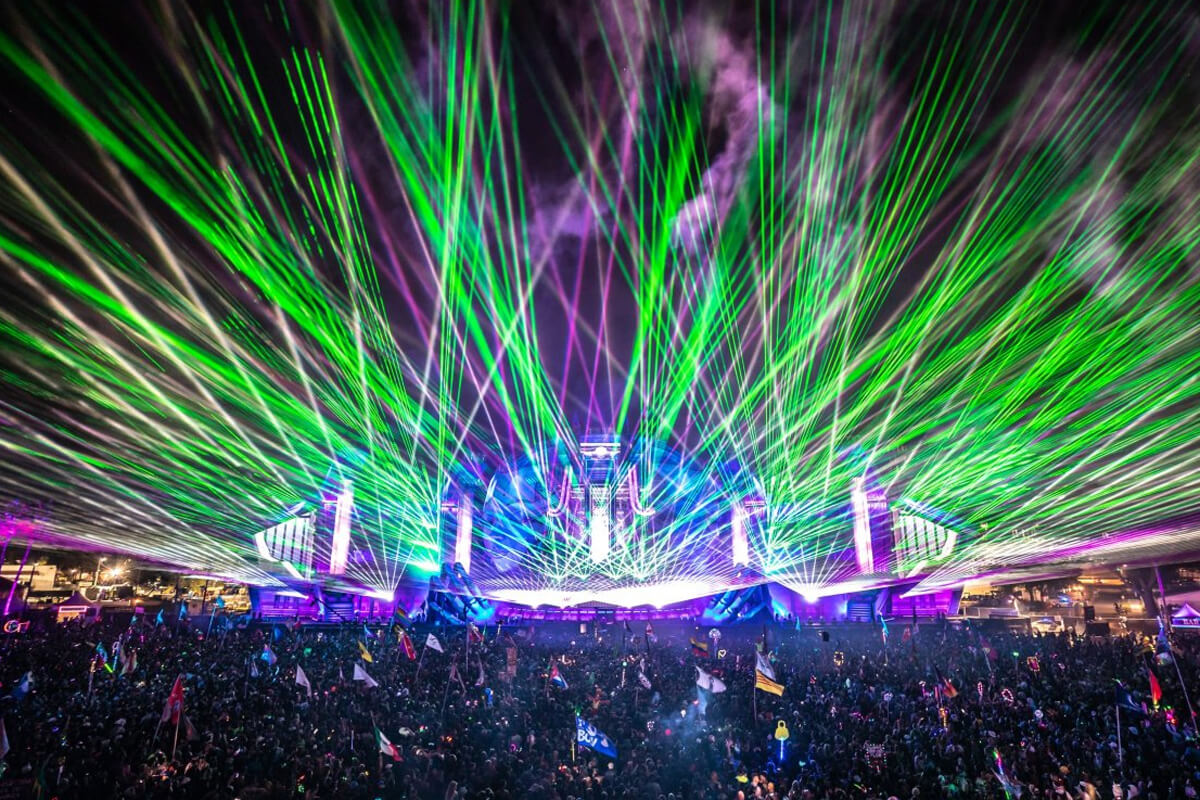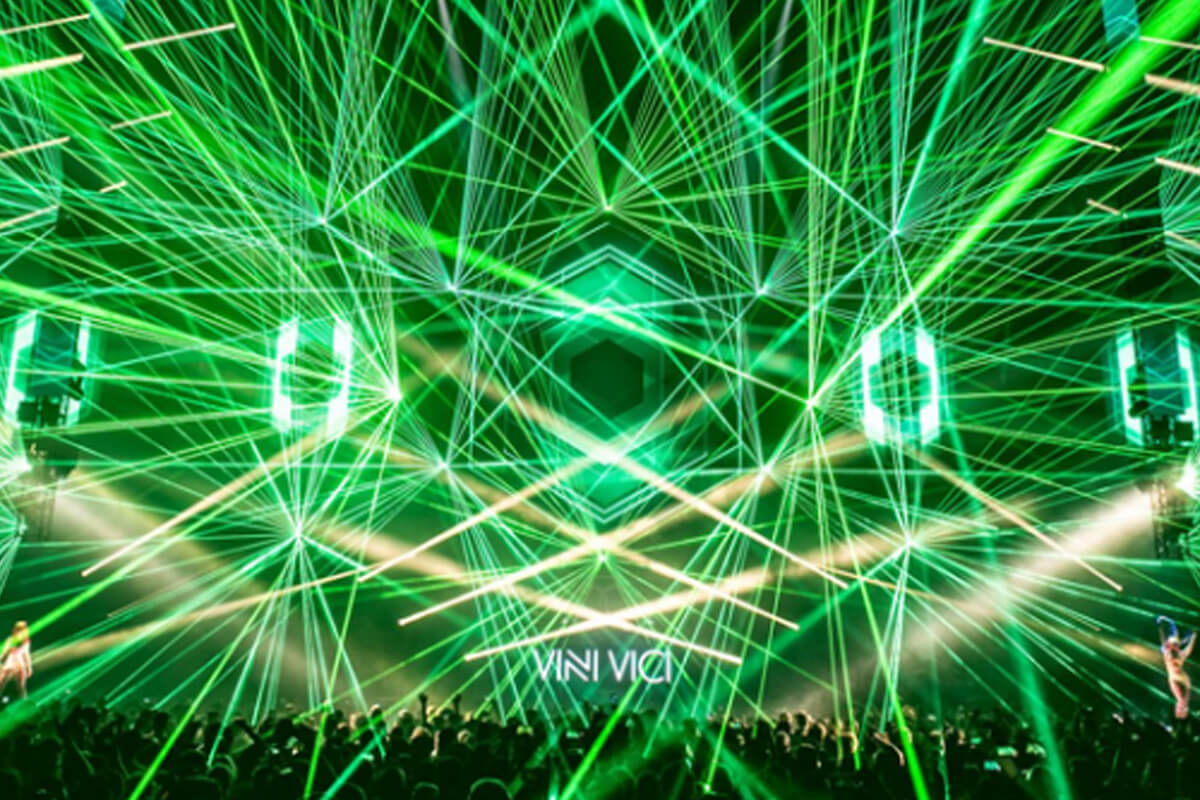 **F6 Series: Mesmerizing Animated Laser Effects**
The F6 series six beam bar lasers is controlled via DMX thus it is possible to create many different chaser , beam and fan laser light effects. the beam array can easily be integrated into an existing lighting setup.
Newfeel F6 6 head RGB animation laser array.
Prepare to be enthralled by our F6 series' array of effects. From broken pen, strobe, and rotation to tumbling, stretching, and zooming, these effects redefine visual spectacle. The repertoire includes dynamic adjustments such as speed and color transitions, offering a breathtaking experience.
**Newfeel F6: 6-Head RGB Animation Laser Array**
Take command with the Newfeel F6 series. Use a DMX/ILDA controller to independently manage each of the six heads – controlling patterns, effects, color, dimming, position, and more. This empowers you to orchestrate consistent or distinct laser effects, tailor-made for your show.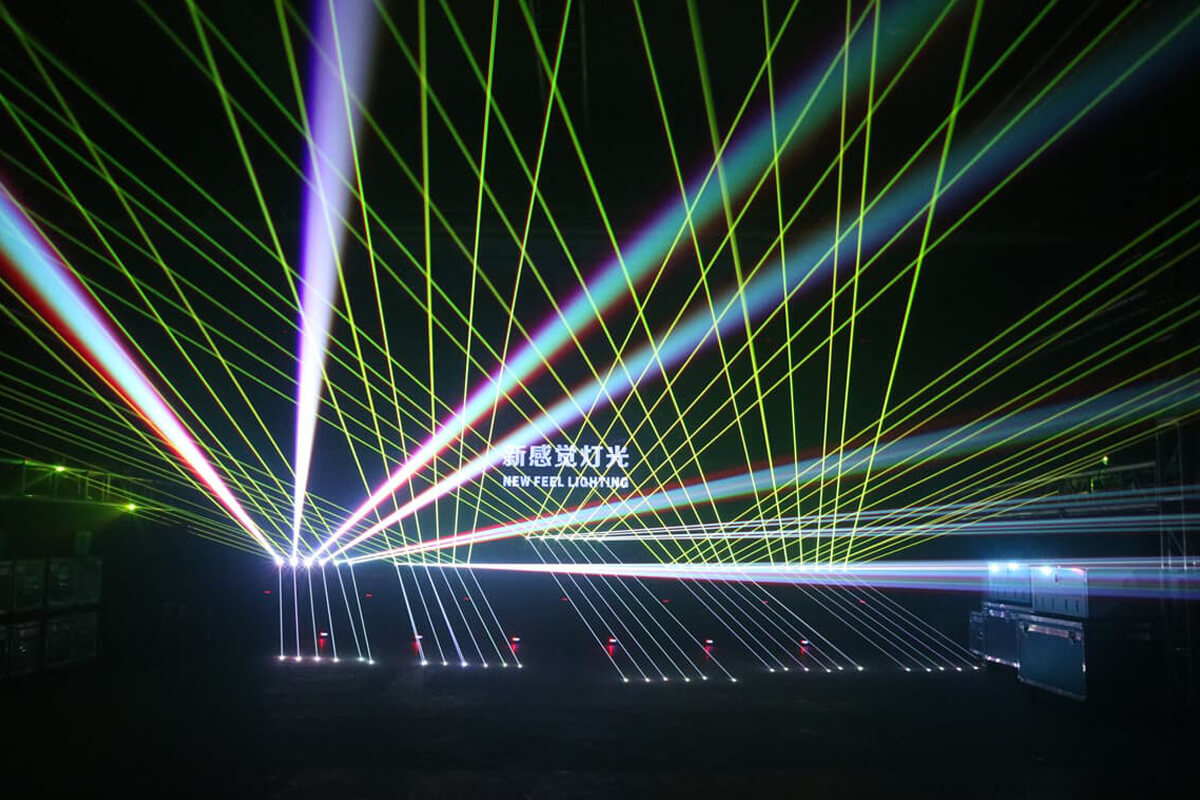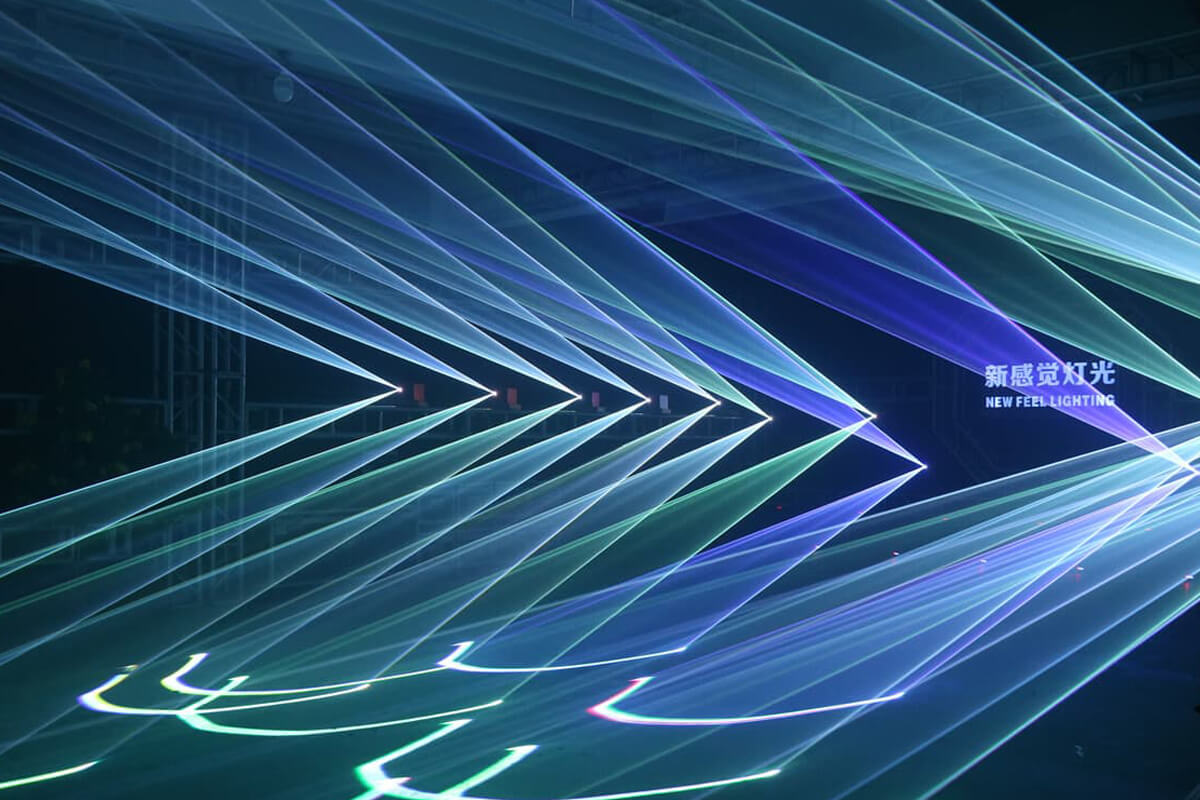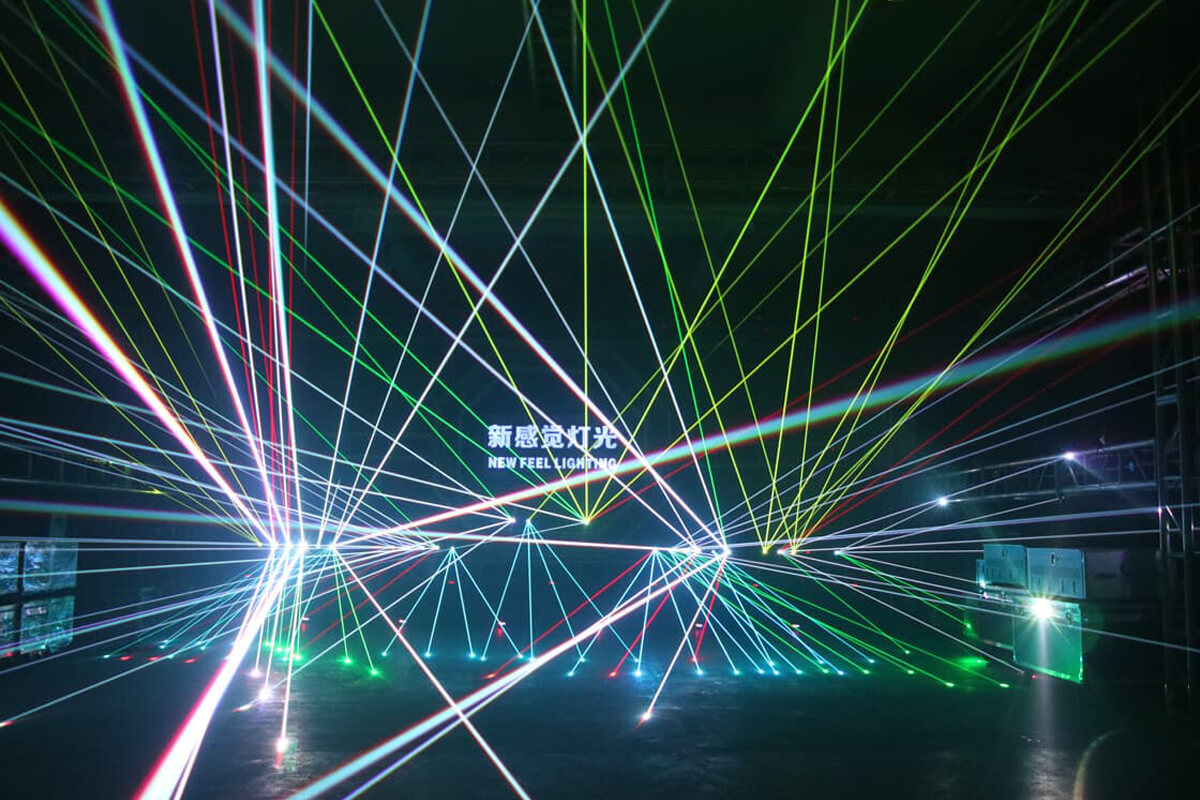 Power supply
AC90-240V,50-60Hz±10%
Laser power
RGB1.W/2W*6pcs
Laser modulated signal
analog or TTL modulation
Beam diameter at the aperture
max 6mm
Beam divergence
max 1.3mrad
Laser wavelength
red 638±5nm, green 520±5nm, blue 450±5nm
Scanning system
15-30KPPS high speed scanning *6pcs
Control mode
DMX512 signal control /self-walk/voice control/master-slave
Suitable places
show,dacing hall, club, Bar and other enterntainment venues
Working environment
indoor (-30~40 degrees)
What material is the F6 series six eyes club Lazer lights product case?
It is a metal case with a metal bracket.
Would Newfeel F6 ilda lasers work for an outdoor party?
Yes, it would, but it is not waterproof.
If I am unhappy with the F6 six head laser animation projector, What can I do about it?
Hi, dear. Any questions, please do not worry, please send the Email to us First by your order ID and tell us what is problem, we will do our service for you, thank you.
Can I use the Dmx controller to make Newfeel F6 series laser light animation 3d patterns?
On the device itself or on the DMX controller.
How to set the F6 Dmx laser stage light bar to slave mode?
The mode button on the back.
Does the Newfeel F6 club laser lights stage light rental have an SD card slot to insert ilda files? Does the device also come with an SD card to change the mode on the computer?
You can choose different items when purchasing: normal configuration/with SD card/with FB4.