Description
Specs
Faq
Reviews
Item No.
NF770-901A
NF770-902A
NF770-903A
NF770-904A
NF770-905A
NF770-906A
Red Laser
R300mw/638nm
R500mw/638nm
R600mw/638nm
R1000mw/638nm
G1400mw/520nm
R2000mw/638nm
Green Laser
G80mw/520nm
G500mw/520nm
G800mw/520nm
G1000mw/520nm
R1200mw/638nm
G2000mw/525nm
Blue Laser
B800nw/450nm
B1000nw/450nm
B1600nw/450nm
B2000nw/450nm
B2500nw/450nm
B2000nw/450nm
Scanning system
15KPPS
15KPPS
15KPPS
15KPPS
15KPPS
15KPPS
Newfeel NF770 laser light
The Newfeel NF770 laser light is a full-color RGB laser system, designed for clients who need impactful aerial beam effects, with the ability to also produce laser graphics, logos, and text. Applications.
It is suitable for venues up to 4,500 people incapacity, and also provides a more affordable option for outdoor laser shows and larger size clubs.
LD laser
Using full LD laser, high brightness, small divergence angle, good coherence, strong stability, and brighter beam effect.
15K professional galvanometer
Using a 15K professional galvanometer, a professional casting machine upgraded by professional laser characters, the lines are more delicate and smooth, and the animation effect is more vivid.
Digital image design
Through the machine keys or keyboard, you can freely choose the mirroring in the X-axis or V-axis direction.
ILDA signal switching
After the device passes the ILDA signal line, it can automatically judge whether the ILDA controller (card) is in good condition, automatically switch to the ILDA mode after judging the connection, and accept the control of the ILDA controller (card). And set the ILDA information output port, and amplify the input signal processing, and the connection can be expanded infinitely.
Laser projector, a new artifact for advertising
Compared with many emerging new ways of Internet advertising, what lives in traditional advertising media is the common effect of entities. Facing the shrinking advertising market innovation tools, OTT has developed a real-time output, word-changing laser projector. Feel a deeper impression and memory with an alternative innovative vision, deepen the advertising effect, and ignite the advertising passion.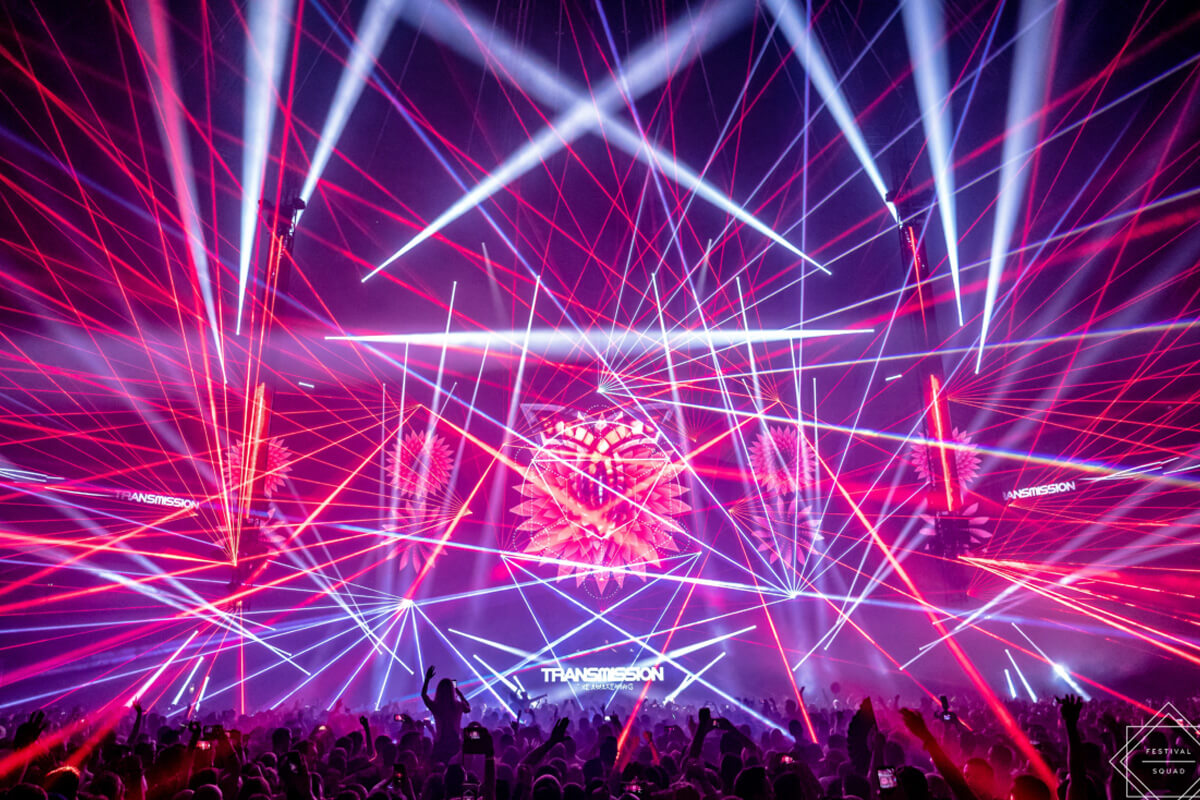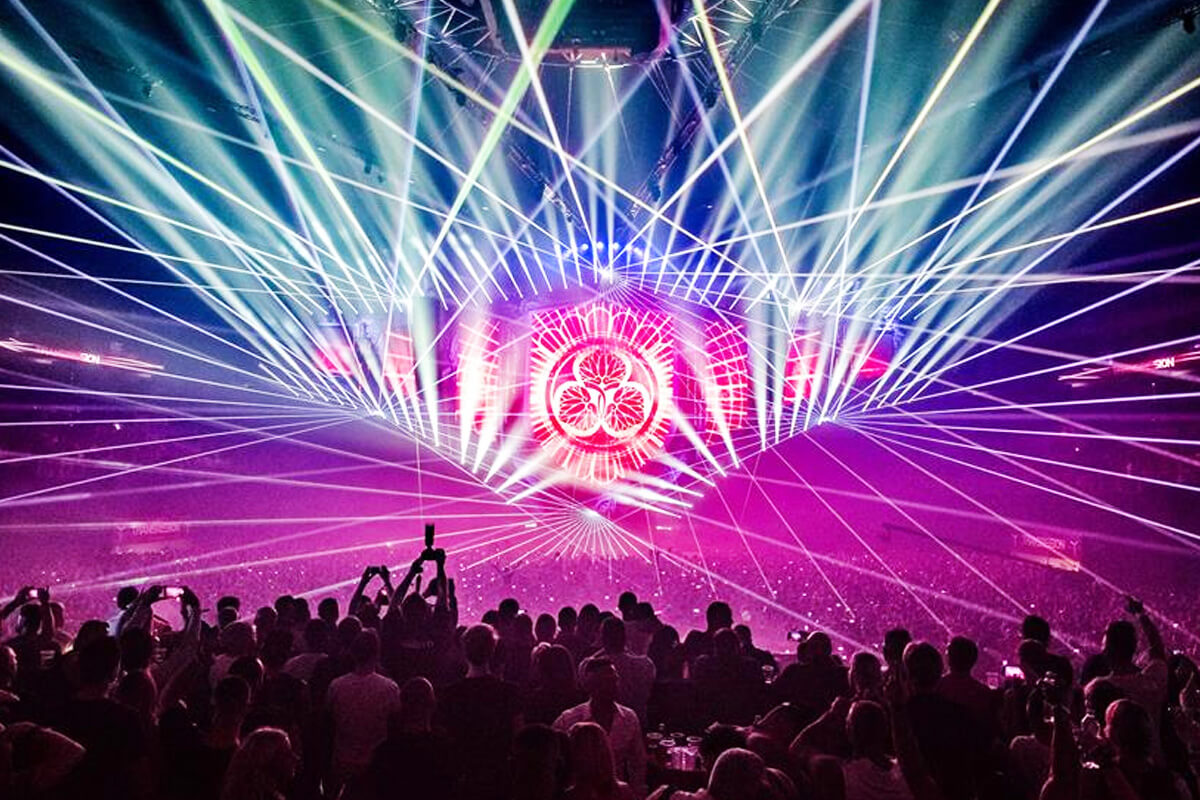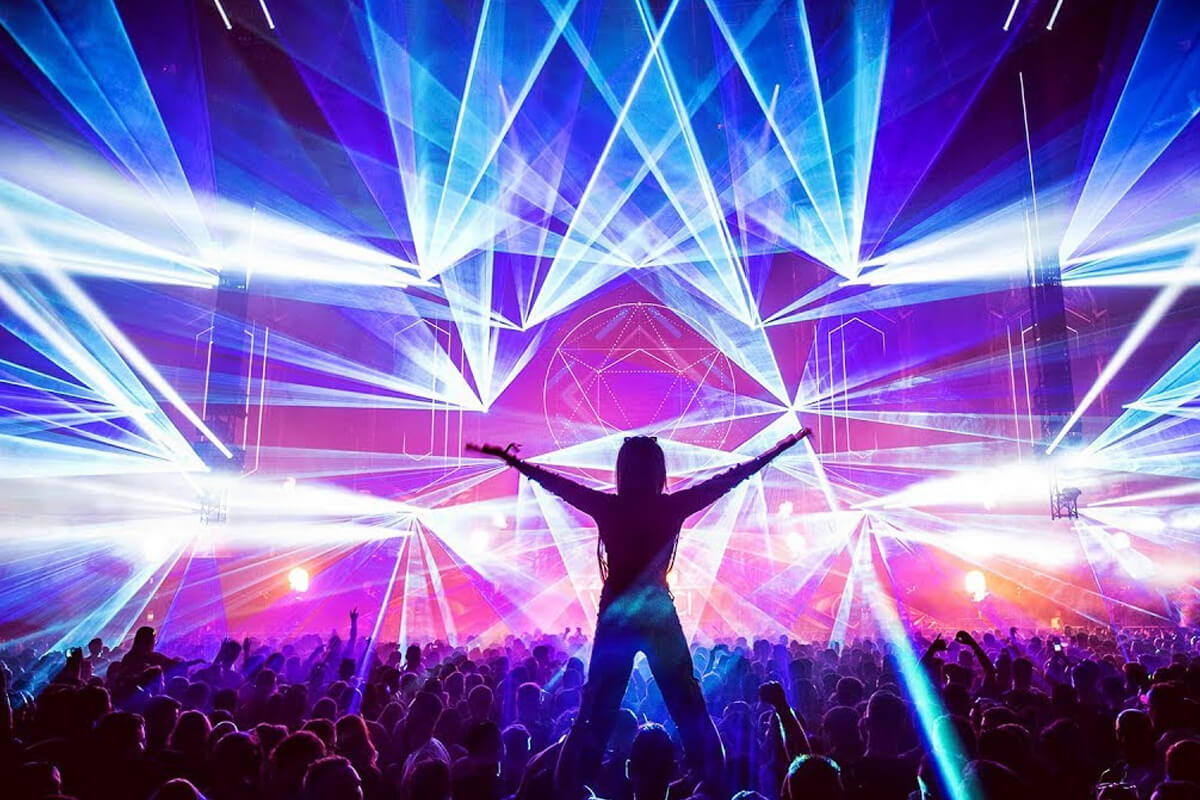 Applications
The NF770 Series laser light machine is perfect for DJs, small to large nightclubs and entertainment venues, and hobbyists, who need an impactful and easy-to-use laser system, at an economical price point.
Innovative Laser Clock
Breaking through tradition and creating a new realm, NewFeel leads the industry to create mass production, MINI laser clock. It can display the time, year, month, day, week, and time in real time. Time alone or time + date, 12-hour or 24-hour mode, diverse options.
Countdown function
The countdown from 0 to 999 seconds can be freely set, and at the end, you can directly connect the previously saved text, and the countdown will bring you more fun and surprises!
Built-in 10 groups of self-propelled voice-activated programs
Built in 10 different holiday programs, such as birthdays, new year, Christmas, Halloween, love, beam effect, etc. It can be placed at home to add atmosphere and can be used in various advertisements, not only a rare happy gift in ordinary life. It is also an indispensable innovative tool in the advertising industry.
Access the keyboard, output is output
Only need to connect to the ordinary computer keyboard, no need to connect expensive computer equipment, no need to install complex editing software, plug, and play, and then lose. 10 groups of 200 words can be stored. And can have 12 kinds of editing effects for each group of words. SCANTEXT can also return inserted characters at any time, making it easy to change the text. Truly a fool-proof laser text projector.
Diversified operating modes
It can be controlled by panel buttons, infrared remote control, PS/2 keyboard control, etc.
12 text effects editor
Text flow display color setting: Gradient drawing setting: Zoom setting: X-axis move left and right; Y-axis move up and down; Y-axis rotation: X-axis rotation: Z-axis rotation: wave effect; Set the number of characters per screen: Playtime setting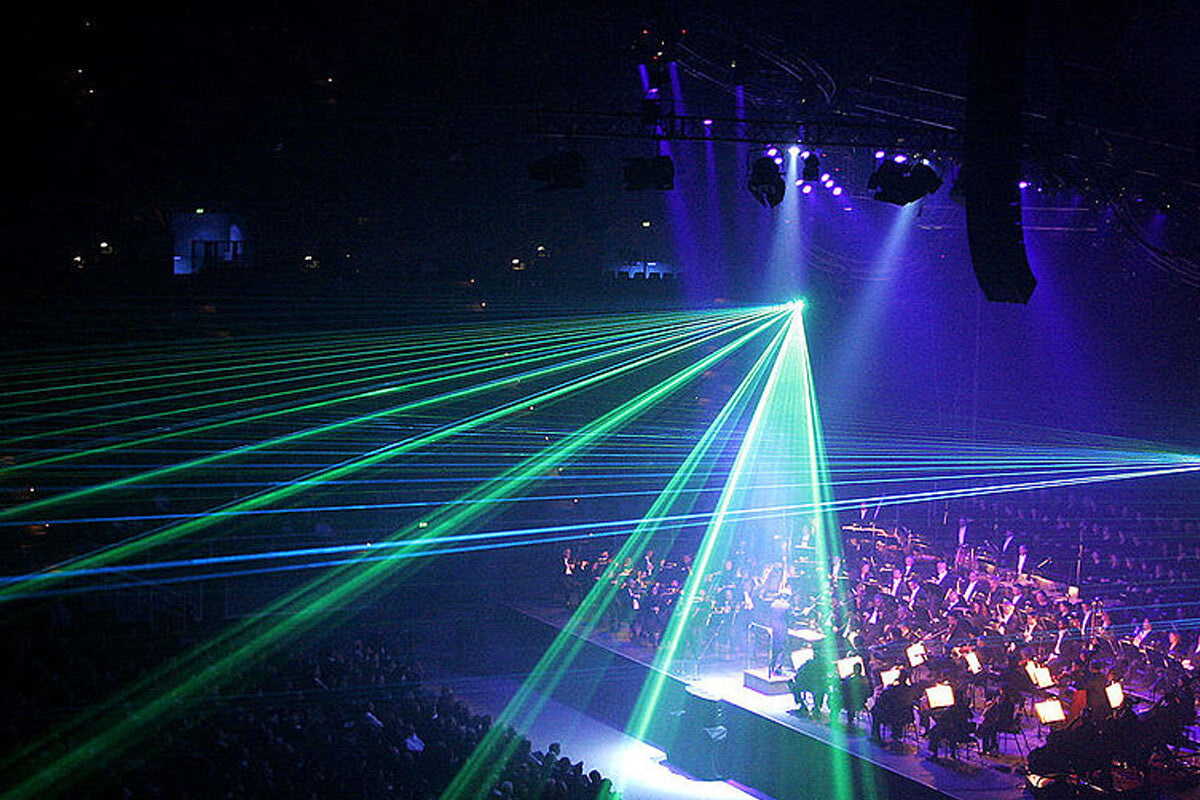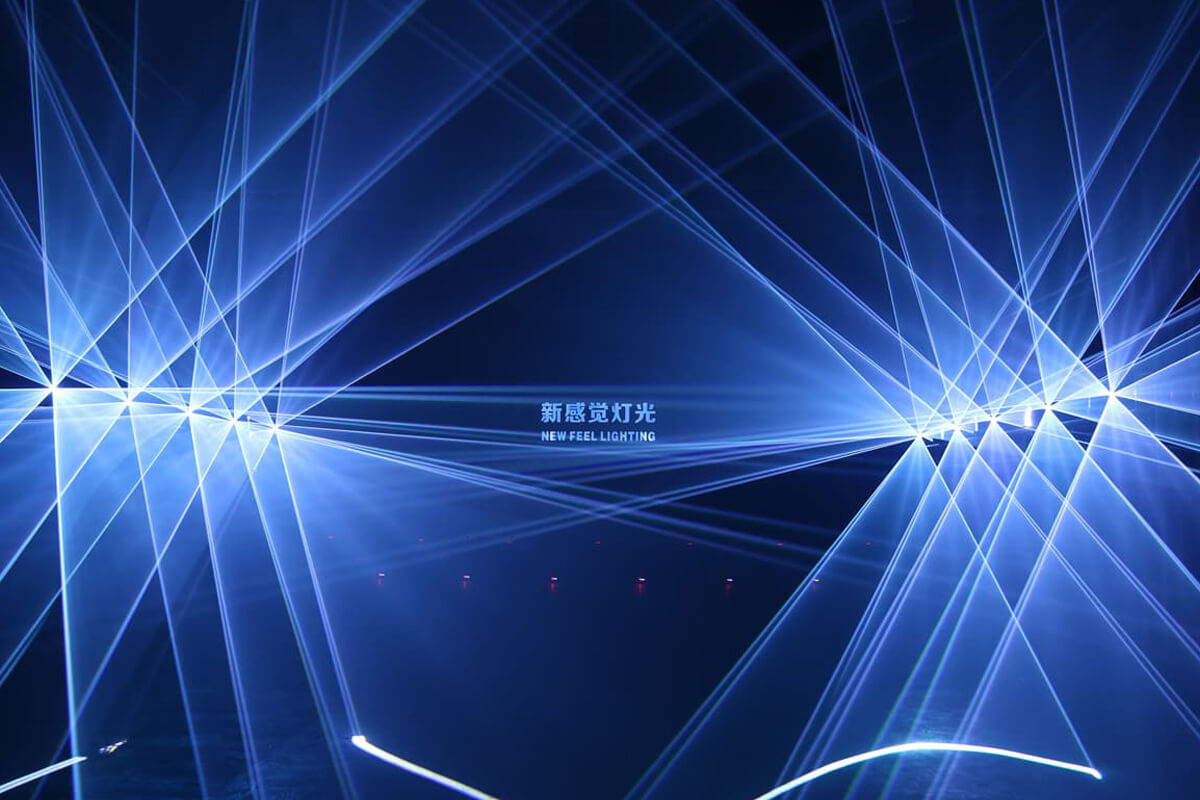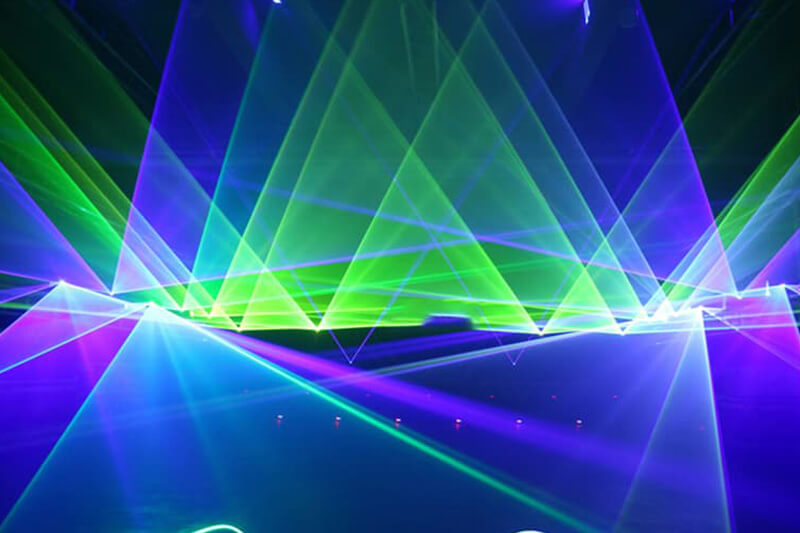 Power supply
AC90-240V,50-60Hz±10%
Laser modulated signal
analog or TTL modulation
Beam diameter at the aperture
max 6mm
Beam divergence
max 1.3mrad
Laser wavelength
red 638±5nm, green 520±5nm, blue 450±5nm
Scanning system
15KPPS high speed scanning
Control mode
international standard ILDA control /DMX512 signal control /self-walk/voice control/master-slave
Control interface
international ILDA DB25 interface, international DXM512 ,can connect with American pangolin laser software and tiger, pearl, MA controller,etc.
Safety function
one beam protection, no signal to close the light,etc.
Suitable places
show,dacing hall, club, Bar and other enterntainment venues
Working environment
indoor (-30~40 degrees)
Does NF770 laser projection light have a bracket to truss mount?
Can NF770 lasers lights be mounted outside undercover?
I mounted it under my eyes and it suffered the elements just fine. I just put the inverter in the house so there was limited shock hazard.
Do NF770 light show lasers have a cooling system?
Yes, it does. This laser device has a fan inside to cool down.
Hello I want to buy this, but I want an effect that looks like the galaxian sky effect. Does this produce this?
It has several patterns it will produce. Just look at the pictures in the description for details. Kaleidoscope, chasing lasers. Starry night