Description
Specs
Faq
Reviews
This multi-functional 4 in 1 led stage light
Combined with a rotated kaleidoscope effect, red & green pattern effect, led strobe, and UV purple light effect. It's a super value light with various colorful lighting effects which can meet the use of different occasions.
The brilliant colors mix red & green pattern lights, plus the led strobe and special UV effect which will make your stage, party, or disco more unexpected fun.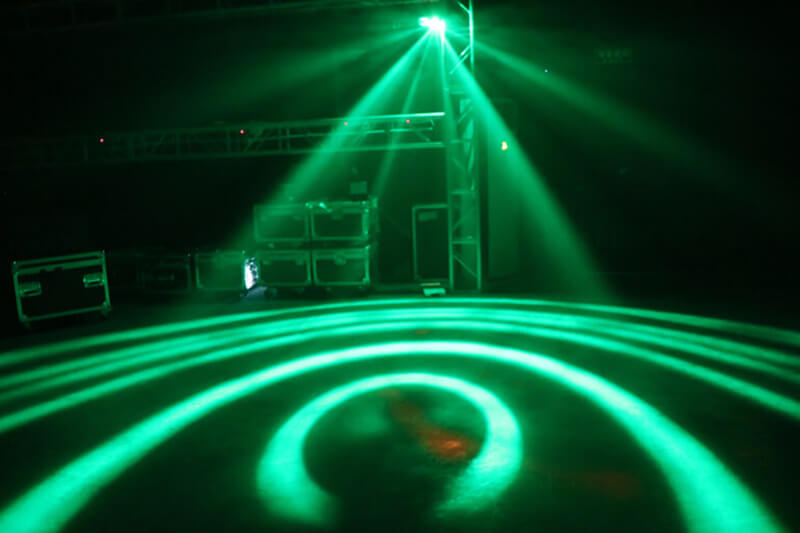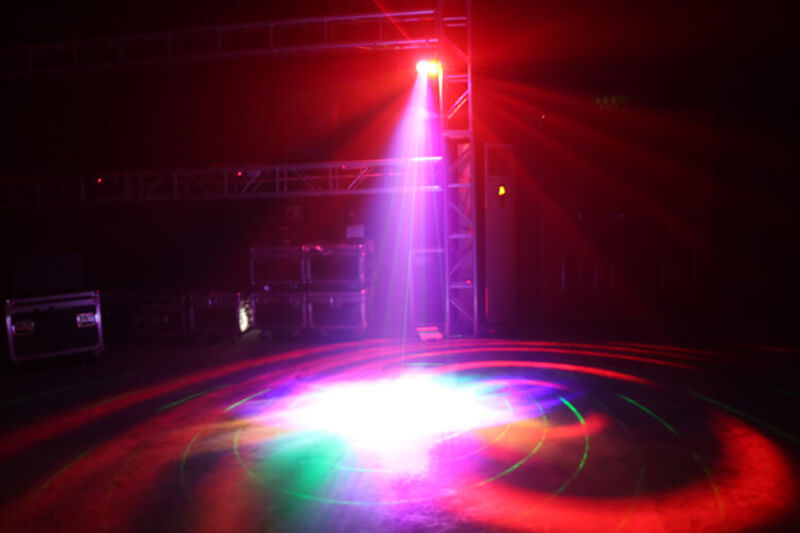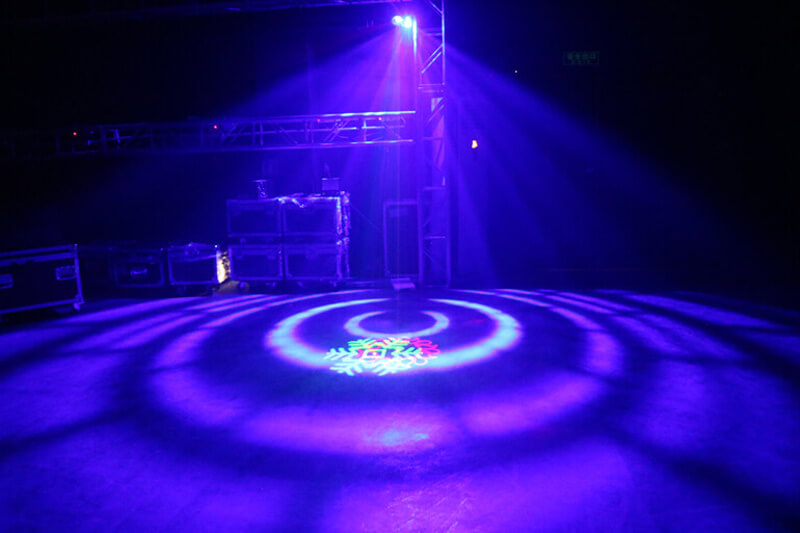 Easy to install and carry
Super amazing led effect party light, perfect for stage & DJ lighting, disco club, KTV, bar, band shows, birthday wedding party, family gathering.
Beam Lamps Red and Green Effects Lights Adapts Double hole projection effects pattern,effects light varies with music frequency. charming.
Four-In-One stage lights create more romantic atmosphere; colorful lighting effects make you have an unforgettable wedding.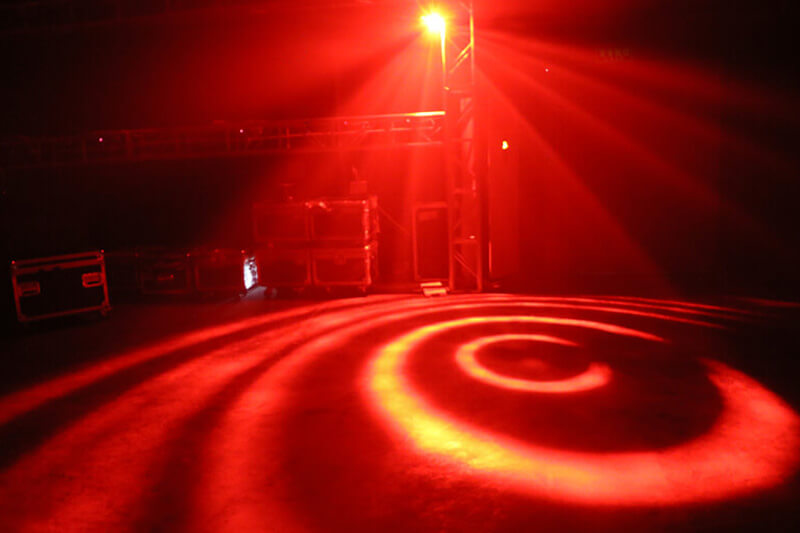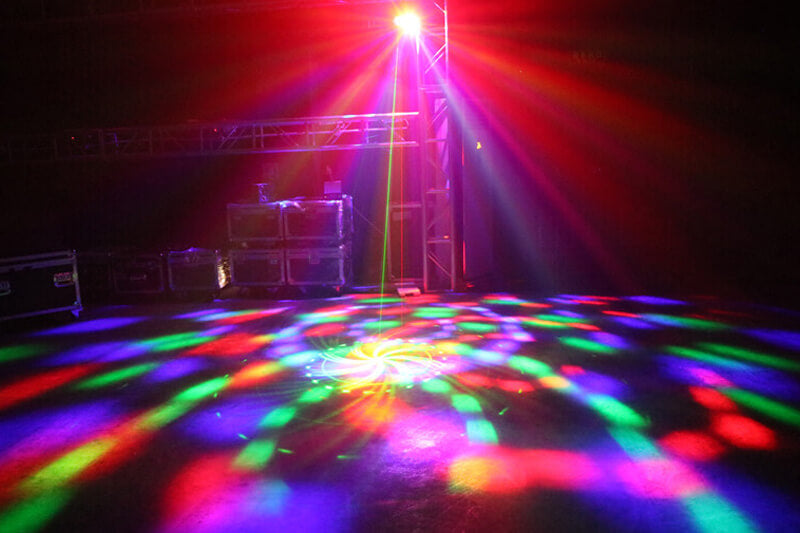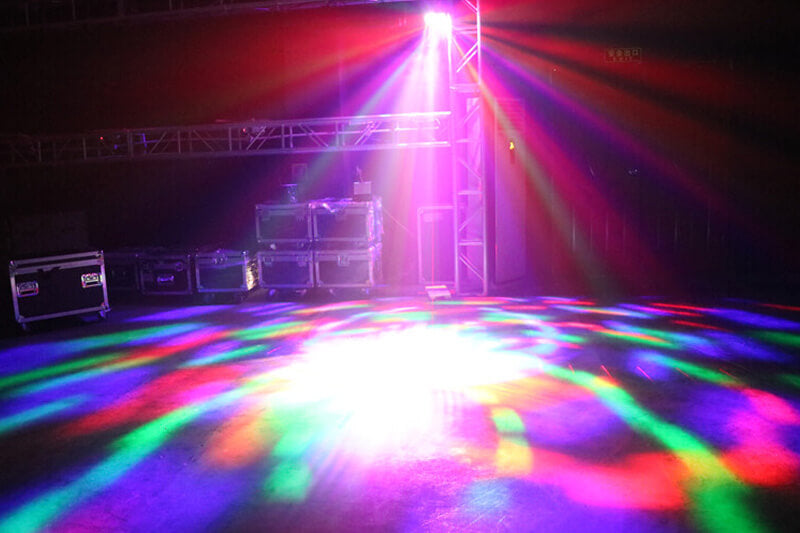 Working voltage
AC90V-245V/50Hz
Product power
40W (magic ball 9W, pattern 18W, strobe 10W, 30mW red and green laser)
Pattern parameters
pattern 6 pictures, laser 16 pictures
Lamp bead parameters
9 3535 monochrome lamp beads, a 10W white light stroboscopic and a 30mW red and green laser
Control mode
international general DMX512, 14 channels
Working mode
DMX512, master/slave, self-propelled, voice control
Dimming method
0~100% ultra-smooth dimming
Is it possible to work just for relaxing. not for music?
The party light will blink according to music if there is any. Also, it can run by itself if there is no music.
Do I want to have a controller for this unit?
Hi, this 5 in 1 DJ mild has three manipulate modes, you can use the remote, show menu (in the again of the light), or controller to manipulate them.
Can I get a reproduction of the manual?
Yes of course! But there cannot add the file. I simply uploaded it to the listing, however it may additionally be up to date later. You can additionally with the aid of "Ask a question", the place I can ship it to you via file. Thanks for your support!
Is it viable to purchase an more remote, in case I lose it?
Yes sure please test the far off of this 4-in-1 stage DJ light. Thanks!